Experimental filmmaker Shambhavi Kaul's new art and film project takes us into the abstract travel space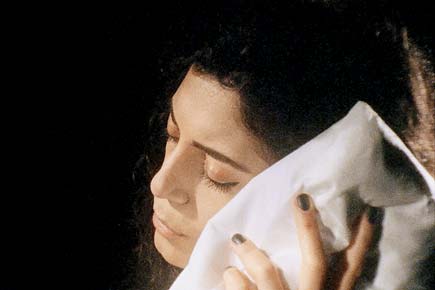 Seated inside a black box space, Shambhavi Kaul's actors can either be seen browsing through a magazine, munching on peanuts spilled out on a tray or staring outside an imaginary window. Except for the buzzing sound one hears inside a flight, and scenes cutting to the exterior body of a rusty airplane, one can't say whether her actors are flying or locked inside a room — until of course, one of the characters asks her fellow passenger: Business or pleasure?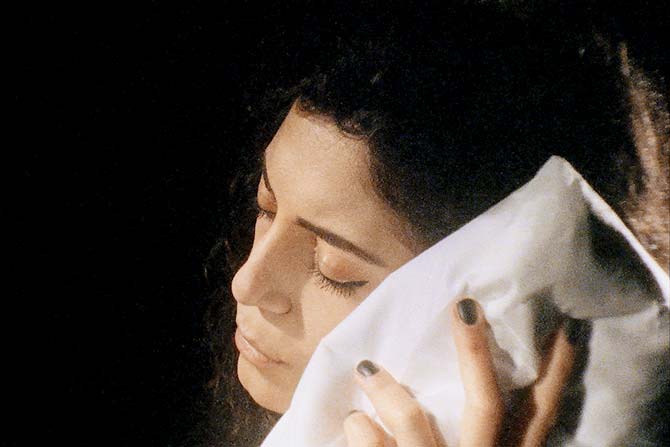 A still from Hijacked which will be screened at the Jhaveri Contemporary 
Hijacked, Kaul's new film, which will be screened at the London Film Festival this week, and later be shown at the Jhaveri Contemporary on October 24, alongside a specially curated exhibition, is a one-of-its-kind experiment by the filmmaker. "For starters, I am using human actors," says Kaul – daughter of the doyen of Indian parallel cinema movement, Mani Kaul – whose previous movies have featured animals, birds and insects.
"Before this project, I was preoccupied with the stuff we never look at in films, like backdrops, animals and objects — everything but the human actors. This one is the opposite since I have human actors, but no backdrops. The establishing shots that appear from time to time, hint that the space is an airplane, but it is the audience who must do the work of imagining the backdrop," says Kaul, who shuttles between Mumbai and Durham, where she teaches art and filmmaking at Duke University.
Her 14-minute short, which includes scenes of a decommissioned plane taken inside an aircraft boneyard on the border of North and South Carolina, has a deliberate ghostly feel. And, the overriding blackness on screen is a far cry from the traditional in-flight experience.
But, the layered meanings of her narrative justify this indistinct drama. "For this project, I was interested in thinking about airplane spaces and about what it means to travel. Post 9/11, we have a whole new way of thinking about travel, especially for people who come from different backgrounds, and are now pigeon-holed under a new race that has emerged called 'brown'. In the abstract spaces of airplane travel and transit for this group, it would seem 'tourist' and 'terrorist' are uncomfortable subjectivities that are offered in equal measure. I was initially attracted by the alliteration, and use it as a kind of joke in the film," says the filmmaker.
"Similarly, by placing the actors in a black box shooting space and giving them minimal props, I wanted to render the airplane space, or travel space, as abstract. A space that is not located here or there, but in-between. A ghostly location through which people pass, but do not remain unscathed."
Apart from the film, Kaul will also showcase a series of seven photographs, a two channel video installation and a 40-page booklet, which follow a similar theme, at her upcoming exhibition in Mumbai.
The booklet is in an interesting mix of text and pictures that the artist has collected from in-flight magazines, during her own travels. "If you start reading these magazines and pay attention to what is actually being said, it can reveal some of the more problematic aspects of travel. Some of the sentences are really surprising and may even contradict what is supposedly being conveyed. The images and texts are bits and pieces that I thought expressed this," she says. 
The reason she decided to put up a multimedia show in Mumbai was because the subject demanded it. "Most of my past projects have been films. I have also made a few moving image installations, but this is the first time I approached a project through several media at once. I felt it necessary for the topic," she says. Her fascination for birds, however, continues with this project too, and it's possibly responsible for the tragicomedy end in the film.