The rise of SSP Chowrasia, who made a living as a caddie before going on to beat the likes of Ernie Els and create history, can serve as inspiration for everyone. Dhiman Chattopadhyay catches up with the golfer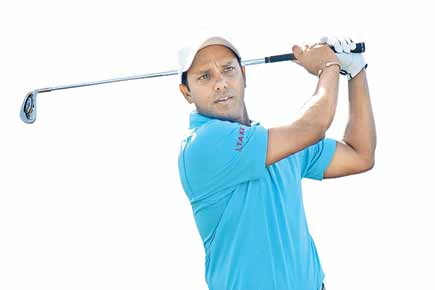 SSP Chowrasia is just two tournaments away from returning to the European Tour again — the second-most prestigious circuit in professional golfing. When we meet him in the first week of January on the sidelines of an invitational tournament near Mumbai, the millionaire golfer from Kolkata insists that, "2014 will be my year." He will earn more millions, go up the world rankings and probably add to his two European and two Asian circuit titles. We take him seriously, since he is one of the few (if not the only) Indian golfers to have beaten former world number 1 Ernie Els in a PGA Masters tournament to win a title.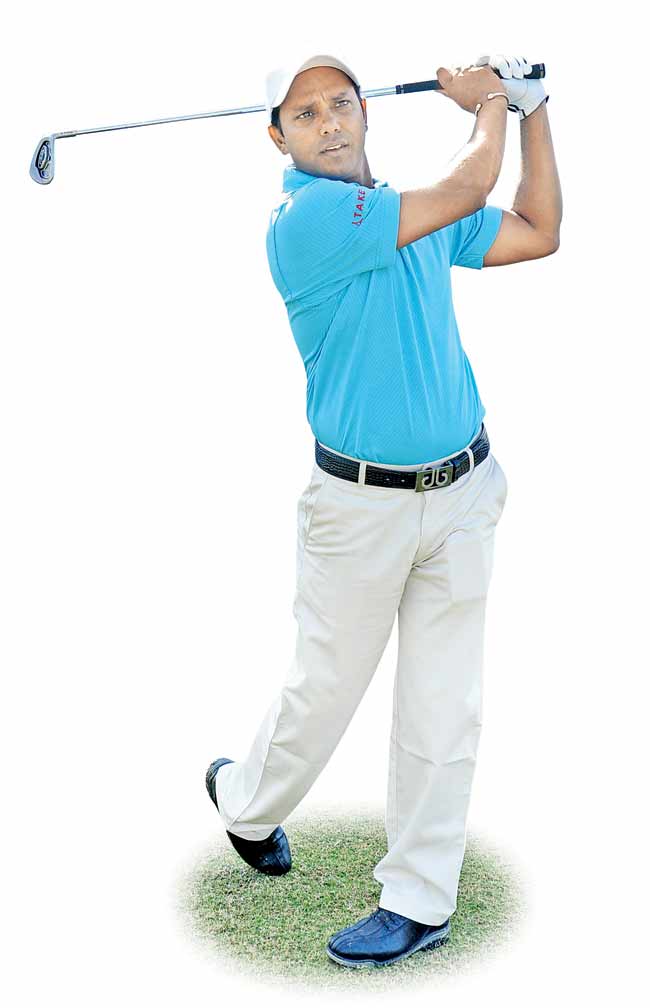 Still, why does all this merit an article on the man they call Shiv or Chow? Quite simply because his fairy tale-like rise to golfing stardom could serve as an inspiration for even those not remotely connected to the sport. His story, in fact, is one of dreaming big and achieving it in a world were few things can be achieved if you don't have money.

The 2008 Indian Masters (a professional golf tournament on the European and Asian Tours) was a big date on the Indian golfing calendar. For one, it was a rare occurrence for a golf tournament in India to be included as part of the European tour (EPGA). More importantly, some of the world's best golfers including the then world number 2, Ernie Els, was part of the line up. No one quite noticed a short and stocky 30-year-old from Kolkata, still considered a bit of a rookie on the Asian circuit, called SSP Chowrasia. By the end of the third day though, he was the toast of the golfing circuit. An Indian had achieved the impossible — beaten Els and the rest by quite a big margin to pocket the winner's trophy and a cheque for 240,000 pounds (R2.4 crore in today's rates).

It was an amount that would make any golfer happy. But for Chowrasia it was 10 times his entire family's career earnings! For SSP, you see, was a gardener's son, who grew up watching rich people play golf at the Royal Calcutta Golf Club  (RCGC)where his father worked. Like any child, he would dream big. But never this big.

"I am living beyond my wildest dreams," he tells me. With a career earning that's well over 10 million dollars as of last week, Chowrasia is one of the few Indian golfers who are a part of the Asian and European PGA circuit. He no longer lives in a small one-room chawl near the RCGC grounds. Nor does he take public transport to reach a golf course anymore.

During our chat after the tournament is over, Chowrasia tells me he is confident that 2014 will be a big year and we can expect to see him making the headlines soon. "Now that I am living a dream, I might as well make it count. I am still just 36 and I am sure with some persistence and luck I can make it to the USPGA, the ultimate for any golfer," he says.

Borrowed kit, land of dreams
Fifteen years ago though, Chowrasia would have laughed if someone told him he would be a rags-to-riches story one day. "I couldn't even afford a golf kit. I got my first kit in 1997 when a kind gentleman called Neil Law gifted me his golf set. For a few years I played tournaments with this kit," he says.

Meanwhile, the Kolkata lad did all sorts of things to make sure he could continue playing golf. He caddied for golfers in his local club and did odd jobs to save enough to fund his trip to a tournament in Chandigarh in 1998.  "My parents were getting jittery by this time and told me that it was time I stopped fooling around with the golf club and focused on learning the art of maintaining the greens. Chandigarh would be my last chance," he recalls.

But fortune favours the brave. "I played really well in a couple of tournaments and in the last tournament, held in Delhi, I came 23rd and took home a cheque for R30,000. My parents had never seen so much money. This was the first time I realized I could have a career playing golf," Chowrasia says.

"R30,000 convinced you this was worth a career?" I ask. "It would convince you too, if you never saw a R1,000 note in your life before that," he shoots back with a smile. Chowrasia bought his own golf set with the money and set about making history.

The future is now
But all that is history. SSP is also in the news for his efforts to popularise the sport. He has big plans to help people from not so affluent backgrounds so that they take up the game. "I want to use all this money, at least a part of it, to help make golf a less exclusive, less elite sport," he says.

But how, we ask, since most golf courses lie within elite clubs where memberships cost astronomical sums. "Some of my friends have already started breaking this stereotype. For instance, at the elite Tolly Club in Kolkata regular camps are now held for school children who show a liking for golf. Shortlisted children are then given sustained coaching at the club itself, irrespective of their financial background. Similarly, many Indian golfers have raised the demand for more public gold courses, where people can pursue the sport without having to shell out lakhs for annual memberships," he says.
ADVERTISEMENT
Next month Chowrasia begins his quest to return to the European circuit and rub shoulders with the likes of Ernie Els, Phil Mickelson, Rory Mcllroy and others in his bid to finally enter the USPGA. It will be a fitting culmination to a dream that started in a one room chawl and with borrowed clubs. But even if that doesn't happen, SSP's story will hopefully inspire many more Indians to pick up a club and start swinging. Today.