Just when John Wick (Keanu Reeves) thought he'd earned his retirement, a former associate calls in his marker thus extending the hired assassin's career and generally making action genre movie watching a tiresome and un-enlivening experience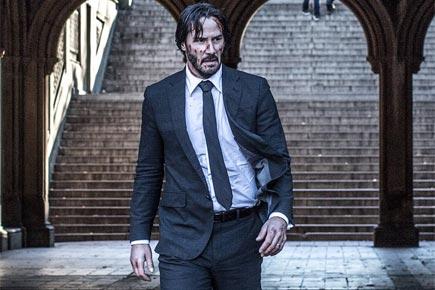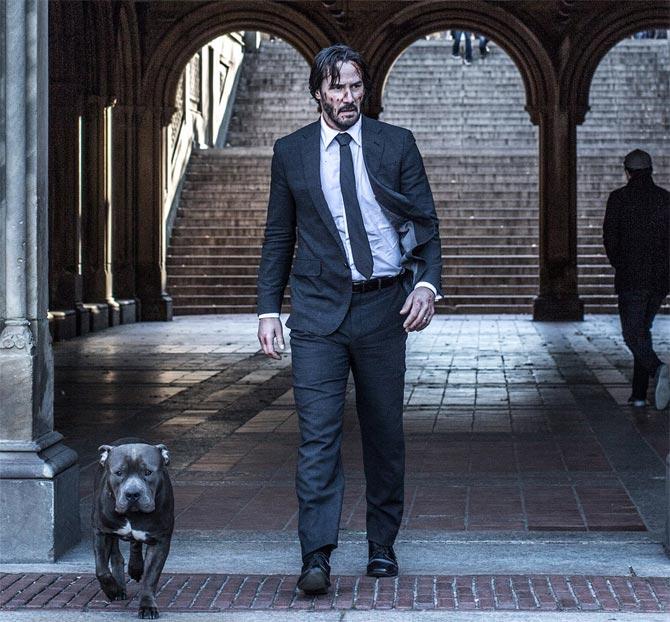 Keanu Reeves in 'John Wick: Chapter 2'
'John Wick: Chapter 2'
U/A; Action, Crime, Thriller
Director: Chad Stahelski
Cast: Keanu Reeves, Laurence Fishburne, Common, Ian McShane, John Leguizamo, Ruby Rose
Rating: 

Just when John Wick (Keanu Reeves) thought he'd earned his retirement, a former associate calls in his marker thus extending the hired assassin's career and generally making action genre movie watching a tiresome and un-enlivening experience.
The former associate Santino (Riccardo Scamarcio) wants Wick to kill his sister, Gianna (Claudia Gerini), so he can take her place on the Assassin World ruling council. Wick refuses so Santino burns his house down. Wick eventually accepts the blood oath and travels to Rome where he squares off against some of the world's deadliest killers.
Granted that Keanu Reeves is fast with his hands and there are plenty of Youtube plants aiming to propagate that illusion- especially of his speed with the Glock. It's all meant to justify his continuance as the Wick who continues to stand tall despite the flurry of freelance assassins (all comers from all corners) gunning for his life in anticipation of the $7 million booty laid on his head.
Writer Derek Kolstad doesn't have anything new to add here and the directorial team lay out the action in non-stop fashion leaving no room for either John Wick to recoup or the audience to start feeling anything else but short-changed. The film is absurd in it's expanse - moving within inner city darkness into underground Roman catacombs to a secret kingdom of the New York City homeless and steps into a museum gala hosted by Santini.
The body count is really high here and it seems impossible for one man to kill at such a fast and furious pace and get away, unscathed too. The surfeit of violence is meant to be cool but it's not. Keanu Reeves looks distended with just one expression on his face throughout the entire film. Though obviously studied, his look is more disgruntled than menacing. The editing and CGI does most of the hard work and it's quite obvious if you look closely enough. Keanu and team may be chanelling Neo (from Matrix) here but the effort is not as slick or as unique so it just falls flat. 'John Wick: Chapter 2' is a bad habit already and it could get worse because this film ends with a possibility of more mayhem to come.