'The Hunger Games: Mockingjay - Part 2' manages to get the formula right. There's far more involvement, enough empathy and greater revelry in this final segment than there was in the first part. But it's also riddled with a great deal of sameness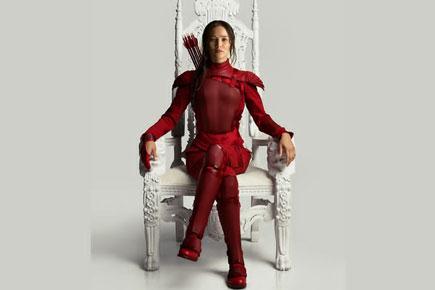 'The Hunger Games: Mockingjay - Part 2' - Movie Review
'The Hunger Games: Mockingjay - Part 2'
U/A; Sci-fi/Action
Director: Francis Lawrence
Cast: Jennifer Lawrence, Josh Hutcherson, Liam Hemsworth, Woody Harrelson, Elizabeth Banks, Julianne Moore, Philip Seymour Hoffman
Rating: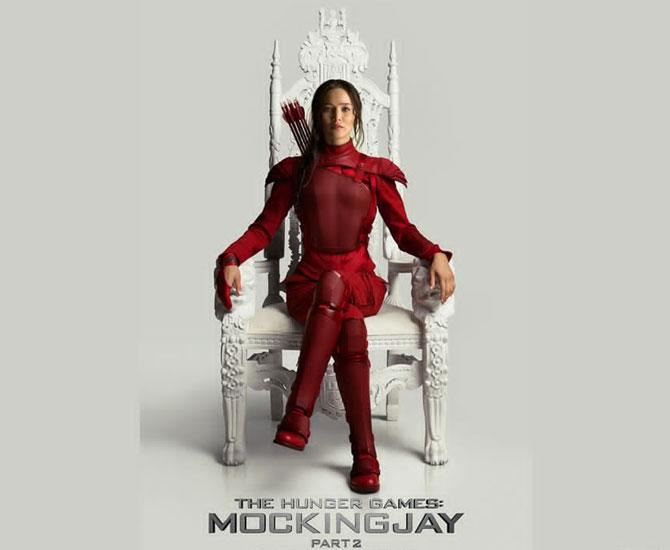 'The Hunger Games: Mockingjay - Part 2' poster. Pic/Santa Banta
'Mockingjay Part 1' was not much of a primer for this second part. It was so enmeshed in procedure and set-up that the pay-off was way too miniscule to be rousing. But part 2 manages to get the formula right. There's far more involvement, enough empathy and greater revelry in this final segment than there was in the first part. But it's also riddled with a great deal of sameness.
It's also heartening that this young adult motion picture property has finally achieved culmination. It's been an exhaustive and oftentimes appealing journey of discovery but the stretching thin of the third installment (into two parts) took away most of the excitement from the enterprise. It may have made commercial sense but it just did not give the audience enough buck value to make it gainful. The second part of the bifurcated movie adaptation of Suzanne Collins final book is sleeker, bleaker and de rigueur in its expansiveness.
Katniss (Lawrence), after recovering from her former lover Peeta's attempt to kill her, decides to put an end to Snow's relentless puppetry by leading a revolution against him. And she has her regular supporters cheerleading and protecting her along the way. This second part is less stretched and is far more concerted and assured in its outcomes. All the loose ends are tied up neatly. The love triangle between Katniss, Peeta and Gale is rendered irrelevant quite conveniently and the evil is also vanquished just as easily. But of course she has to go through the usual preordained gamey ordeal (different levels including tunnels, slimy alien-like creatures and land-mine like explosions all across her pathway) before she can achieve her self-professed goal of assassinating her tormentor.
While the special effects are rendered with aplomb and the action remains credible, there's not much newness to endear here. The performances are the major connect for an audience tired out by repetitiveness. Despite truncated roles, the A list actors make it all look good. The darkness of war is well represented but the message of its futility doesn't carry through. By the end of it all (including the neat epilogue) you are just relieved that the exhausting series has finally ended. 'Catching Fire' did take it to the pinnacle just as 'Mockingjay Part 1' toppled it back to the ground level. Part 2 manages to save the blushes. It doesn't catch fire but does a fair impersonation of it.