By itself, 'The Transporter Refueled' is a fairly decent actioner but when compared to the Jason Statham original, it just doesn't get into speed. 'Game of Thrones' star Ed Skrein's Frank Martin fails to measure up in Statham's shoes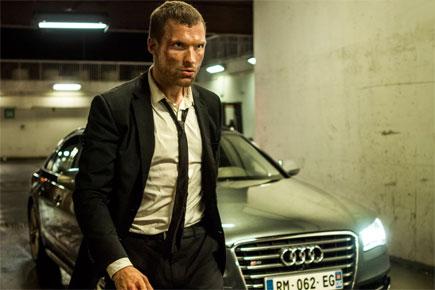 The Transporter Refueled review
'The Transporter Refueled'
U/A; Action/Triller
Director: Camille Delamarre
Cast: Ed Skrein, Loan Chabanol, Ray Stevenson
Rating: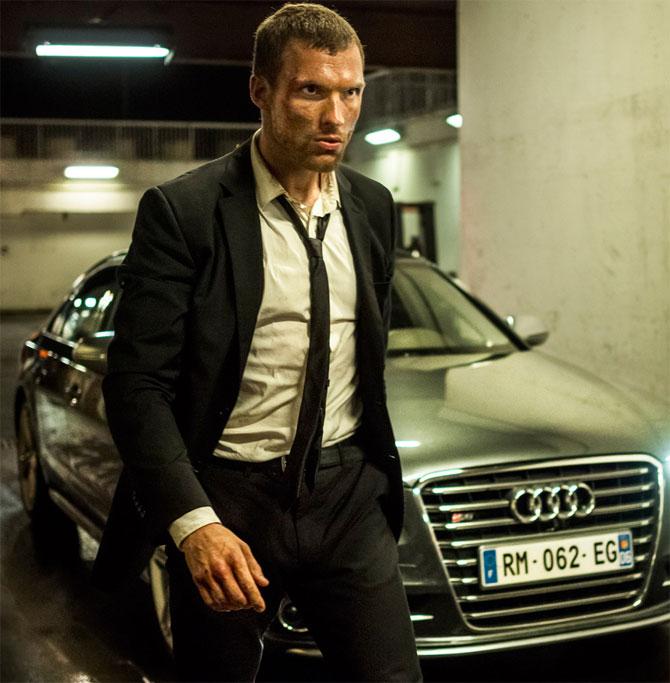 Ed Skrein in 'The Transporter Refueled'. Pic/Santa Banta
Synopsis:
This is a reboot of the movie that launched Jason Statham into the Hollywood mainstream as an action-hero worthy of his salts. The first 'Transporter' was derivative but thrilling and not least because of it's lean and mean, chiseled and bold front-man who knew how to throw his punches and accelerate the pace for the speed junkies. This one's just passable. It's located in the south of France, where former special-ops mercenary Frank Martin (Ed 'Game of Thrones' Skrein) with plans of spending some quality time with his newly-retired father (Stevenson), gets waylaid by a mystery call away on duty by Anna (Chabanol) who hopes to wreak vengeance against sinister Russian Mob Boss/Human trafficker/Drug kingpin Karasov (Radivoje Bukvic). Frank thinks it's a simple enough job but as he gets drawn into the undertow he puts more than just his own life in the path of danger.
Review:
Luc Besson's attempts to re-energise the franchise with an entirely new cast and tech team doesn't do anything to make the experience memorable. This fourth installment can barely get its jollies on track, leave alone the stunts, the assorted action or the car chases. 'Game of Thrones' star Ed Skrein's Frank Martin fails to measure up in Statham's shoes. Neither his driving skills nor his athletic kicks and chops can make an impression here. The script rehashes the same old story and the new players can neither imbue the proceedings with surprise or excitement. By itself, the film is a fairly decent actioner but when compared to the Jason Statham original, it just doesn't get into speed. The Audi A8 also doesn't have enough tricks on show here to impress either.
Camille 'Brick Mansions' Delamarre was expected to helm-kick this refuel in an attempt to get the rehash business in top-gear but the dubious action, poor structuring, unaffecting performances, digitised edit-heavy stunt action and jumpy camerawork just doesn't allow for any great involvement.