Avengers Infinity War is an epic spectacle no doubt and I believe the lack of modulation is intentional-an attempt to leave the viewers with questions more than answers.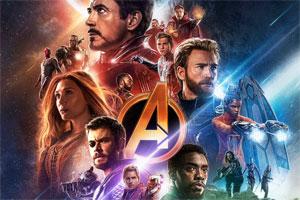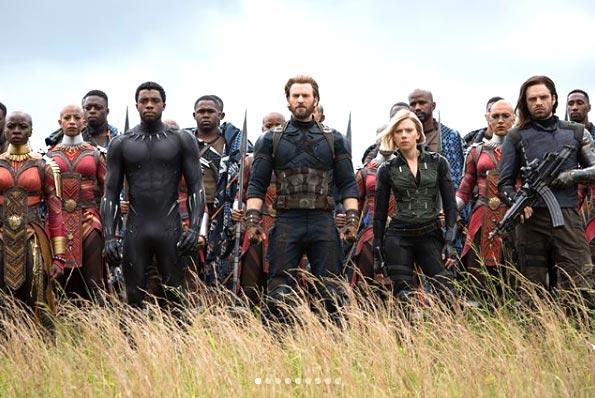 Avengers: Infinity War
U/A;  Action, Adventure, Fantasy
Cast: Robert Downey, Jr., Chris Pratt, Chris Evans, Chris Hemsworth, Josh Brolin, Scarlett Johansson, Tom Holland, Benedict Cumberbatch, Elizabeth Olsen, Mark Ruffalo, Zoe Saldana, Karen Gillan, Jeremy Renner, Vin Diesel, Dave Bautista, Benedict Wong, Paul Bettany, Sebastian Stan, Pom Klementieff, Tom Hiddleston, Cobie Smulders, Benicio Del Toro, Samuel L. Jackson, Anthony Mackie, Bradley Cooper, Danai Gurira, Terry Notary, Isabella Amara, Paul Rudd, Chadwick Boseman, Don Cheadle, Letitia Wright
Director: Joe Russo, Anthony Russo
Rating:
Aiming for epic scale by unifying a far-flung Marvel universe that took several years to build, this 150-minute action extravaganza has almost 76 characters and multiple plotlines cooking within, yet it doesn't feel strained or bent-out-of-shape by the pulverising weight of its incredible conceit. Avengers: Infinity War has intergalactic bad guy Thanos (Josh Brolin) and his army rampaging through several star systems, torturing and killing various adversaries in order to make a grab for eternal all-pervading power with the six super-powerful Infinity Stones he wants embedded in his glove. Thanos' believes in getting rid of half of the universe's population so that he can preserve its precious resources and restore 'Balance.' But the Avengers led by Thor (Chris Hemsworth), Hulk/Bruce Banner (Mark Ruffalo), Natasha Romanoff/Black Widow (Scarlett Johansson), Steve Rogers/Captain America (Chis Evans) etc., characters from Black Panther and Guardians of the Galaxy, and a few more fairly new recruits, don't believe that's a good thing and set out to try and stop him before he gets to all the stones.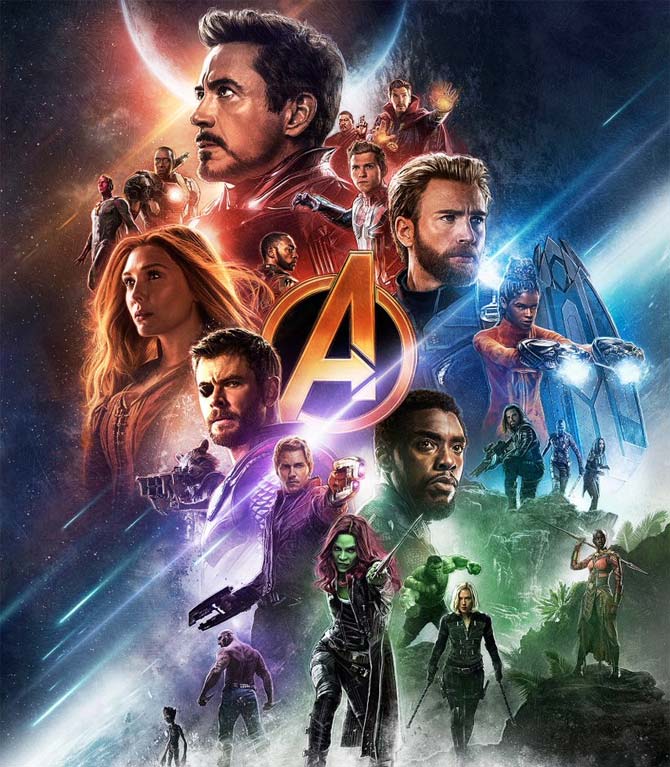 Writers Stephen McFeely and Christopher Markus have directors Joe and Anthony Russo and their thousands of collaborators working together in amazing synchronicity to put together this spectacular experience that raises the bar even while crowding the narrative with an unbelievable array of stunts and effects. With so many universes to cover and realms of exposition to exploit, the high-powered narrative manages to storm ahead without so much as a break-of-pace. There's far more emotion on display here than in previous Avenger films. The almost operatic arc with tragic-comedic consequences make this a much darker and deeper engagement. There are philosophical issues underlying the main narrative that will hopefully be fleshed out in the next outing.
Watch the trailer of Avengers: Infinity War
Thanos is the all-powerful villain here and it's but natural that all from the Avengers team don't come out of this war, unscathed. The allusions to Greek tragedy are potent. This is obviously one half or one-third of a whole because the open ending here leaves a lot of questions unanswered while the add-on post-credit teaser alludes to much more devastation before Thanos can be contained. There's power and glory within but it's not entirely elegant or stylishly dapper. The frantic camerawork and unwieldy arcs in tone don't allow for greatness either. This film is an epic spectacle no doubt and I believe the lack of modulation is intentional-an attempt to leave the viewers with questions more than answers.
Also read - Robert Downey Jr: The present is this moment of glory for all of us
Catch up on all the latest entertainment news and gossip here. Also download the new mid-day Android and iOS apps to get latest updates