Being shot in France, The Last Mercenary also has a star cast of Alban Ivanov, Assa Sylla, Samir Decazza, Patrick Timsit, Eric Judor and Miou-Miou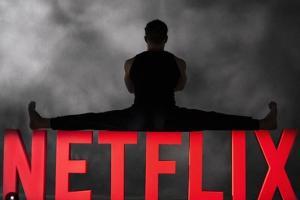 Pic courtesy/Jean-Claude Van Damm's Instagram account
Jean-Claude Van Damme, the action icon of the 1980s has started shooting for 'The Last Mercenary' - his first feature with Netflix.
According to The Hollywood Reporter, the famous Belgian actor will take up the role of a mysterious former secret service agent in the upcoming flick. This marks the first gig of Van Damme for the streamer and his first action-comedy.
The star plays a mysterious former secret service agent who must urgently return to the country when his estranged son (Decazza) is falsely accused of arms and drug trafficking by the government, following a blunder by an overzealous bureaucrat (Ivanov) and a mafia operation.