Director Daniel Espinosa's attempt to eke out a blockbuster has very few moments of escape. It's a rather grim, menacing assemblage of bleakness that has very little to recommend it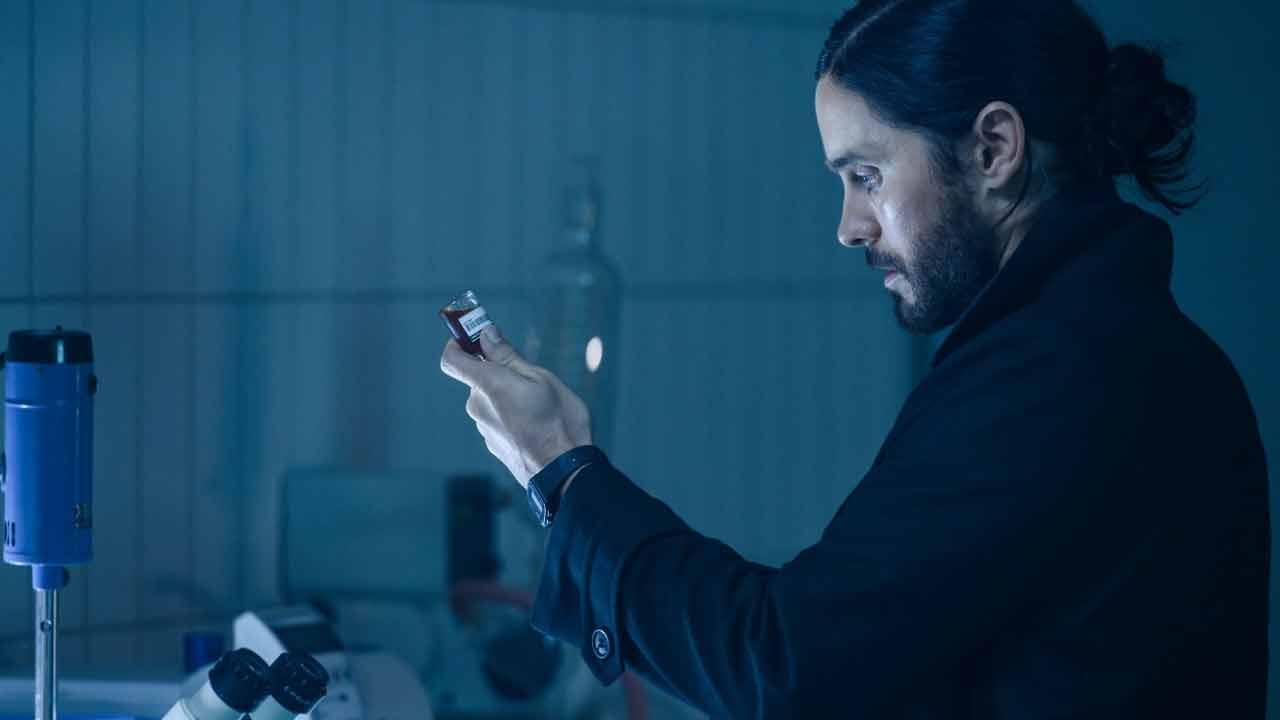 A still from Morbius
Morbius
Dir: Daniel Espinosa
Cast: Jared Leto, Matt Smith, Adria Arjona, Jared Harris
Rating: 2/5
Marvel's attempt to expand its cinematic universe by giving a solo outing to another of its comic book anti-heroes' doesn't quite hit the 'fantastic' totem – even with Jared Leto taking on the eponymous role of Dr. Michael Morbius, a biochemist trying to find the cure for his extremely rare blood disease.
Delayed several times on its way to its eventual release, Sony and Marvel's collaboration, Morbius, an origin story that raises more doubts than conviction, feels like it got short-shifted due to the financial woes brought on by the extended pandemic. Even the origin aspects lack detailing. There's just one elongated flashback giving us a hint of what is to transpire in the future. The film has little to show to justify its $75 million budget and the 100 odd min. runtime appears to be its only saving grace. Sony and Marvel may be paving the path for a coming together of Spiderman, Venom and Morbius but going by this rather inept and flashy origin story, there doesn't appear to be much to look forward to on that front.
Director Daniel Espinosa's attempt to eke out a blockbuster has very few moments of escape. It's a rather grim, menacing assemblage of bleakness that has very little to recommend it. Matt Smith's Milo, the villain in-the-making is fairly crusty but Leto's Morbius fails to come good except when CGI takes centre stage. The script by Matt Sazama and Burk Sharpless is rather facile. The characters don't register and the action is rather commonplace. There's no adrenaline rush to be had here as the clinically detached tone and lacklustre direction leaves you unamused and disinterested. Morbius' rare blood disorder affliction doesn't cut ice when taken into consideration with what the creators want him to be after injecting the imperfect serum.
The science is questionable and the abilities that come with the 'vampire' transformation fail to make sense. The thin plot and patchy narrative lack originality, the treatment lacks variety and the lack of energy is debilitating. DOP Oliver Wood tries hard to imbue the proceedings with dark atmospherics and Jon Ekstrand uses a pumped-up score in his attempt to lift the narrative out of its self-important morbidity. This experience could rival Venom as the most unimpressive Marvel outing ever!