Every year, Ridley Scott makes a big budget star-studded movie that promises epic scale and action. And every year, Scott disappoints us. 'Exodus: Gods and Kings' — is exactly as you expect it to be: a big disappointment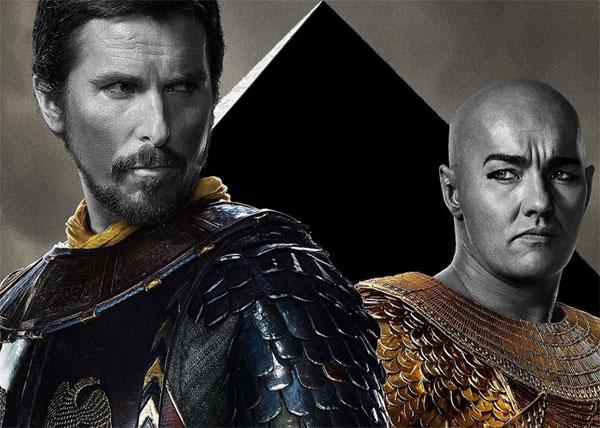 'Exodus: Gods and Kings' movie review
'Exodus: Gods And Kings'
U; Drama-Mythology
Director: Ridley Scott
Cast: Christian Bale, Joel Edgerton, Aaron Paul, Sigourney Weaver, Ben Kingsley, John Turturro
Rating: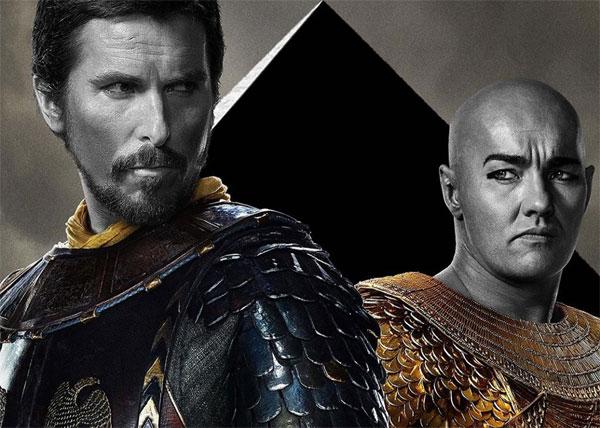 'Exodus: Gods and Kings' poster. Pic/Santa Banta
Every year, Ridley Scott makes a big budget star-studded movie that promises epic scale and action. And every year, Scott disappoints us. His follow-up to 'Prometheus' and The Counselor' — 'Exodus: Gods and Kings' — is exactly as you expect it to be: a big disappointment.
Christian Bale, in perhaps his most disappointing performance to date, stars as Moses who has an awakening when he realizes that he is, in fact, a Hebrew prophesised to lead his men to freedom from the tyranny of the Egyptians. There are various problems with this movie at the outset. First, the story has been done to death — not only have there been prior adaptations of Moses' story, but there also have been films that borrow from the Biblical epic starring a hero as a modern day version of Moses. Now with this roadblock to conquer, Scott has little chance to explore anything new. As a result, he renders a movie that is neither interesting to the deeply religious audience as a propaganda piece, nor as a solid action movie that delivers its thrills.
Secondly, the film is an incredible bore, no less. And that is quite surprising given the budget, the star cast and the talent behind the camera. At a running time of over 150 minutes, the film offers nothing we haven't seen or heard before. It is supposed to wow you with its visuals, but it presents itself in awful 3D, giving you passably pretty locales dotted with a host of forgettable scenes. In The Prince of Egypt, the sequence involving the parting of the Red Sea is still remembered as a classic in modern cinema, but the scene plays out in a frustratingly numb manner here. Even the parody in 'Bruce Almighty', where Jim Carrey parts the soup in his bowl was more epic than what we see in 'Exodus: Gods And Kings'.
And finally, the lack of cohesive storytelling really kills the film. God is presented as a creepy kid with a scowl on his face, but there is no sense of something being at stake in the film. You also don't really feel for anyone or anything in the film. Rameses is supposed to be a flawed character consumed with vengeance, but all you see is a clown in a chariot madly chasing Moses. It's all a sign of bad direction, and at 77, perhaps it's time for Scott to take a break from moviemaking.