If all the cast members of 'The Expendables 3' paid to see the film on opening night, it would open to a box office of Rs 100 crore. Sadly, this movie is so terrible even the cast members wouldn't pay to see it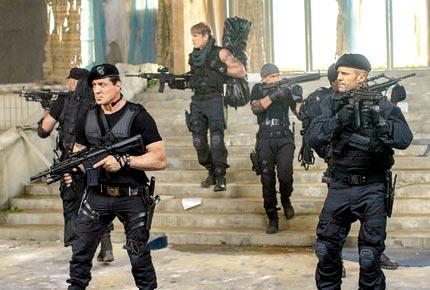 'The Expendables 3'
'The Expendables 3'
U/A; Action
Director: Patrick Hughes
Cast: Sylvester Stallone, Jason Statham, Antonio Banderas, Wesley Snipes, Dolph Lundgren, Kelsey Grammer, Randy Couture, Terry Crews, Kellan Lutz, Ronda Rousey
Rating: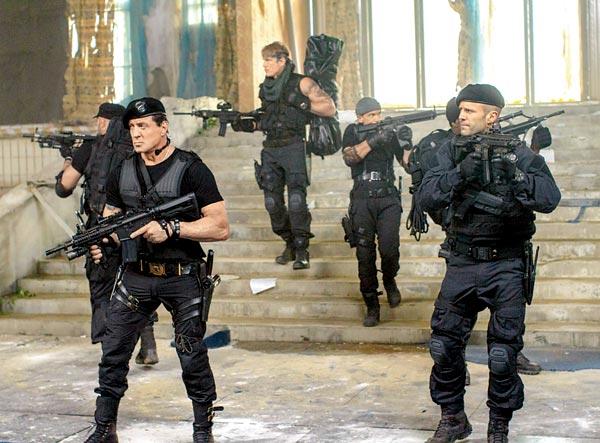 If all the cast members of 'The Expendables 3' paid to see the film on opening night, it would open to a box office of Rs 100 crore. Sadly, this movie is so terrible even the cast members wouldn't pay to see it.
Directed by Patrick Hughes, who has just one prior film credit, 'The Expendables 3' waltzes between being the best of the three movies and the worst of them. At its best, this is a vacation for all the stars where they get to hop around the world and brandish huge guns and relive their past glory. At its worst, they try to actually be serious about the cheesy and clichéd plot. And if a movie in which Arnold Schwarzenegger and Jet Li are a lovey dovey couple doesn't work, you have messed up as a filmmaker in a huge way.
It's hard to blame Hughes as such because Sly Stallone clearly ghost directed this one – he's been credited ten thousand times and Hughes was hired to be the yes man. The 'plot' this time involves the addition of Wesley Snipes as another one of the old gang, and Stallone is forced to form a new team of younger Expendables. So he meets Kelsey Grammar who gets him in touch with the new kids on the block – Kellan Lutz, Ronda Rousey, Glen Powell and Victor Ortiz. The oldies and the newbies team up against one man who seems to be a threat to mankind, the one man who made it personal for Stallone, the one man who has more botox than all of them put together – gun running drug lord Mel Gibson.
Somehow Harrison Ford also gets involved in a role I still cannot fathom, but the rest of 'The Expendables 3' is the standard issue montage of Jason Statham being the sensible guy amongst a bunch of trigger happy Neanderthals.
There's the usual band of explosions, machine gun firing, ridiculous stunts, improbable jumps and over the top one liners. The problem is, none of those things are ridiculous and over the top enough to be entertaining. It worked the first time around when the film became a throwback to the '80s and told you everyone here is way too old for this stuff. It made the same point in part 2 and yet again in part 3 and it becomes really tiresome this time.
The action itself is cumbersome and unimaginative, and none of the one-liners are punchy enough to make you laugh. Those were the two elements that made these old timers famous, and the film fails to deliver on both counts – a fatal mistake.