Saving Mr. Banks is a film that's impossible to dislike, but also impossible to see through a balanced lens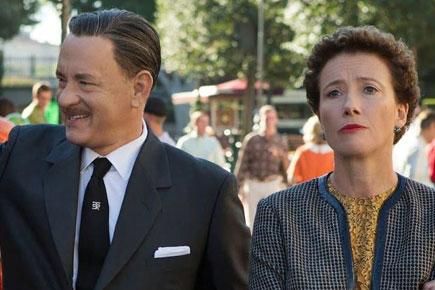 Saving Mr. Banks
U: Comedy
Director: John Lee Hancock
Cast: Tom Hanks, Emma Thompson, Colin Farrell

A Disney film about a 1964 Walt Disney studio film starring Walt Disney — there is no way a movie like that could retain any objectivity surrounding its protagonist. Saving Mr. Banks is a film that is impossible to dislike but also impossible to see through a balanced lens.
Walt Disney had Nazi connections and a lot of his personal life wasn't exactly as lovely as his cartoons. Naturally, you won't see any of this in Saving Mr. Banks. Tom Hanks' portrayal of Disney is an affable, wonderful, funny and witty man, much like his own self.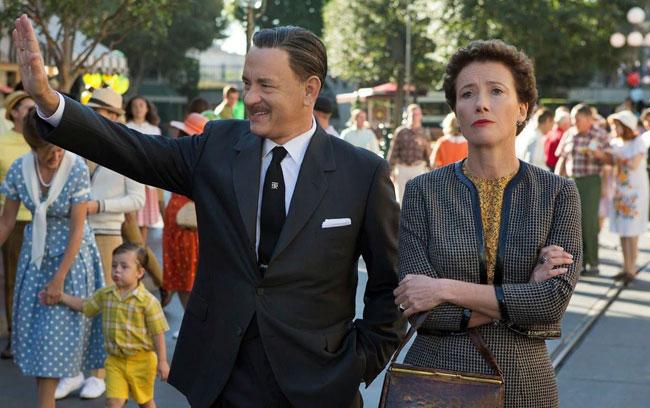 The film itself is a thoroughly entertaining one meant squarely to give you a good time at the cinema. The biggest reason why Saving Mr Banks works so well as an out and out entertainer is the incredible Emma Thompson who plays Pamela Travers, the author of Mary Poppins. To say that Thompson is immensely likable would be a huge understatement — her PL Travers is a classic movie character. Just like Mary Poppins, Travers is hard to please and hilariously so.
The film is set in 1961 and chronicles the making of the Mary Poppins movie. Travers travels from England to Hollywood to meet Walt Disney because she holds the screen rights to Poppins. Disney is besotted by Poppins and has promised his daughters that he'd make the movie, and is slyly aware that the movie would make him a ton of money. So Disney lays it on thick to impress Travers by putting her up in a fancy hotel room, giving her a guided tour of Disney Park, making his creative team show her their beautiful creations.
None of it makes any difference because Disney isn't aware of what made Travers the way she is. And we're shown the reason in a tear-jerkingly beautiful flashback with a young Travers and her alcoholic-yet-caring father, played by Colin Farrell. This segment is easily the loveliest part of the film and it's a shame that Farrell isn't getting top billing in the film's posters and promos.
There's plenty of goodies to be found in the supporting cast, including Jason Schwartzman and BJ Novak as brothers who work as Disney's composers. Those familiar with Mary Poppins will reach out for a tissue or two in the scene when 'Let's go fly a kite' is composed. Director John Lee Hancock is more assured here than in his previous film, The Blind Side. But unlike his previous film, which was manipulative at best, Saving Mr Banks is a more personal, a more genuinely heartfelt picture that slots into the 'feel-good' territory.
If you're willing to let go of the fact that it doesn't really pay attention to detailing and Disney's real persona, you'll find this to be a really enjoyable movie.