Spielberg's story is about real people choosing between happiness and responsibility and accepting that they may not always be right or perfect in the eyes of their children. There's a reverent benevolence and generosity in the manner in which he frames this telling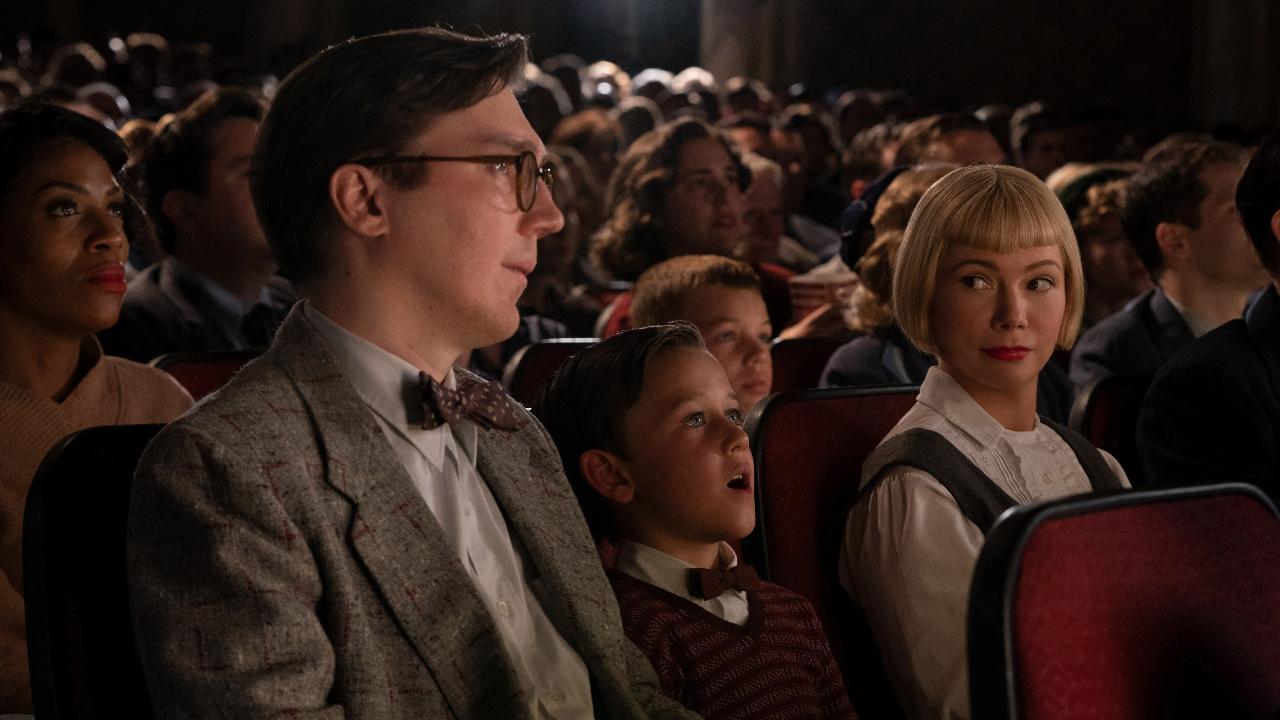 The Fabelmans
Film: The Fabelmans
Cast: Gabriel LaBelle, Michelle Williams, Paul Dano, Seth Rogen, Jeannie Berlin, Judd Hirsch, Julia Butters, Chloe East, Oakes Fegley, Sam Rechner, Judd Hirsch, Mateo Zoryon Francis-DeFord, David Lynch
Director: Steven Spielberg
Rating: 3.5/5
Runtime: 151
The master storyteller is back and this time it's an intimately personal, self-admittedly semi-autobiographical account of his life as a young boy obsessed with photography and filmmaking.
ADVERTISEMENT
Spielberg and his frequent collaborator Tony Kushner,  draw up an intriguing, misty-shined portrait of a Jewish post-war family that includes Mitzi (Michelle Williams), a former concert pianist who became a homemaker and piano teacher, her husband Burt (Paul Dano), a scientist who works for various tech companies and likes to shoot home movies, their 5 kids and Burt's best friend Benny Loewy (Seth Rogen), who is around their house so much that he's part of the family. But it centers mostly around Sammy Fabelman (initially played by Mateo Zoryon Francis-DeFord and later, by Gabriel LaBelle) who is transfixed by the first movie he sees at age 8. The young kid's first tryst with the cinema experience was a screening of 'The Greatest Show on Earth' watched in the theaters with his parents. Though terrified by the train crash sequence in the film, the kid, with the help of his doting parents who give him all the leeway he needs, works up the courage to experiment with the experience on film and create his own nascent cinema. Through the ever-absorbing narrative, we get to know of the coping strategies he evolved to cope with the most traumatic realizations of his young life.
We watch him grow up to become an adolescent filmmaker with great empathy for his characters. It's learning he gets from his own hard, life events and experiences. His Jewish family wasn't poor financially but they were uprooted frequently because his genius workaholic father changed jobs, and together with his mother's decision to go for a divorce caused an emotional turmoil that remained unforgettable milestones of his young life - and in turn, influenced his entire oeuvre. The film also explores bullying and anti-semitism at high school, young love, and coming of age. The conflict between artistic drive and personal responsibility and their impact on talent, career, and happiness are explored with great insight.
Also Read: Golden Globe Awards January 2023: Steven Spielberg wins Best Director - Motion Picture for 'The Fabelmans'
This is an origin story without heroes or villains and no hi-tech CGI wizardry to obfuscate from the real world of emotions and growing-up pains. Spielberg and ace Cinematographer Janusz Kaminski uses long takes to strengthen characters and vivid themes. The family is the mainstay here -- as seen from a kid's eye-view of what essentially turned him into the genius he is today. Of course, it's after the fact, but it's a generous and heartfelt telling that hits you in the sweet spot.
Spielberg's story is about real people choosing between happiness and responsibility and accepting that they may not always be right or perfect in the eyes of their children. There's a reverent benevolence and generosity in the manner in which he frames this telling.
Even at 151 minutes, the narrative doesn't feel self-indulgent or tedious. Terrific, emphatic performances by Michelle Williams as the mother and Paul Dano as the father fill the screen with incandescent brilliance. Cameos by Judd Hirsch as the profane uncle whose career highs included being a lion tamer, and David Lynch as the Hollywood great John Ford, adds both mystique and gravitas to the narrative. Both Mateo Zoryon Francis-DeFord and later, Gabriel LaBelle lend a curiosity-defined continuum to how they play Sammy.  
Spielberg, undoubtedly the star of this show, ends the film on a high note showing Sammy get his first entree into the hallowed grounds of a Hollywood studio and having a brief impromptu meeting with his hero Ford. It's a moment on film that teases the mind, setting you up to realize the sheer magic of his story-telling Craft.
Also Read: 'Plane' movie review: Survival thriller that excitingly revels in its own absurdities