The dangerous demonic possession of a young boy leads to back stories and legends hidden for centuries from prying eyes by the wary Vatican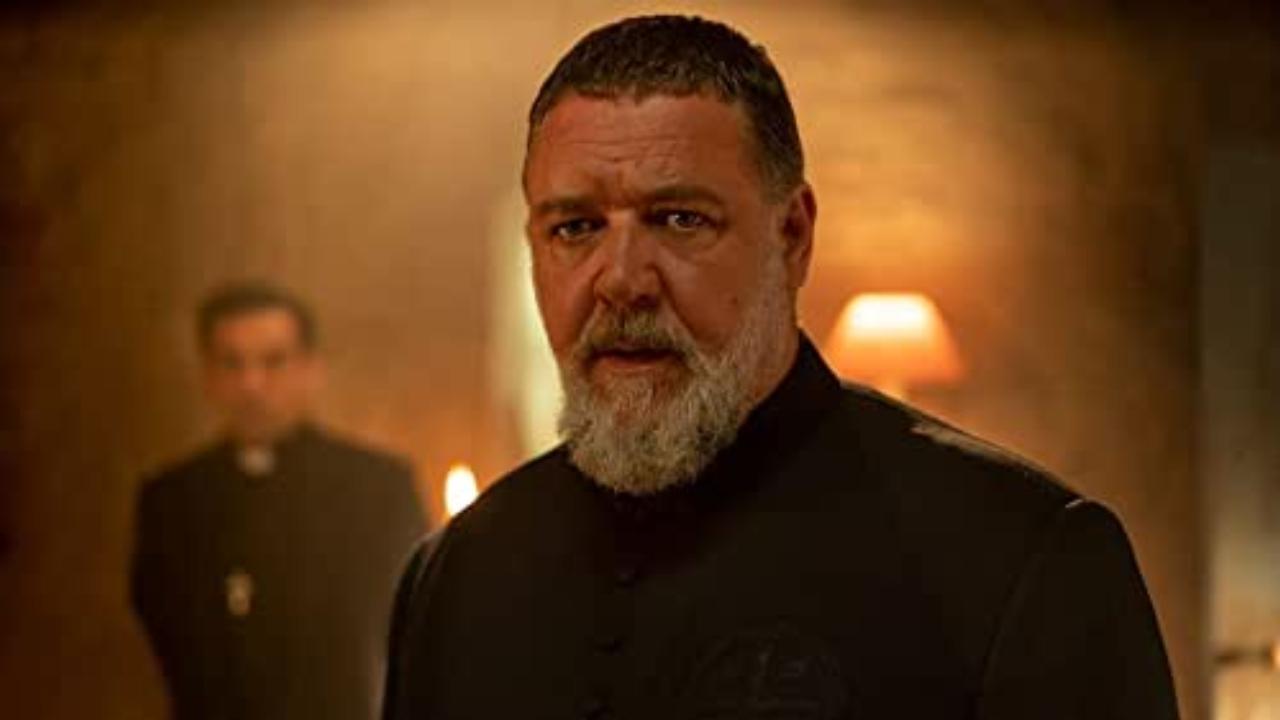 A still from the movie, 'The Pope's Exorcist'
Film: The Pope's Exorcist
Cast: Russell Crowe, Daniel Zovatto, Alex Essoe, Franco Nero, Laurel Marsden, Cornell John, Ralph Ineson, River Hawkins
Director: Julius Avery
Rating: 2.5/ 5
This historical horror thriller is inspired by the case files of Father Gabriele of Amorth who performed and documented over 100,000 exorcisms in his lifetime. The colourful and controversial priest who started his exorcisms by thumbing his nose at the devil was appointed exorcist by no less than the Pope. He was also the founder of the Vatican-approved International Association of Exorcists, an organisation composed of hundreds of exorcists worldwide.
 
The film opens with a young Father Thomas struggling with his faith after experiencing a personal tragedy. However, he is soon called to help Father Amorth (Russell Crowe), an experienced exorcist who has been performing exorcisms for many years. Italian legend Franco Nero plays the Pope who directly appoints Amorth to the case.
ADVERTISEMENT
The film's effects are rather old school with minimal CGI. This not only lends nostalgic value to the horror sequences but also makes them more realistic and visceral.
Also Read: 'The Super Mario Bros. Movie' Movie Review: Amiable, colourful, kid-friendly adventure
The dangerous demonic possession of a young boy leads to back stories and legends hidden for centuries from prying eyes by the wary Vatican. When Amorth comes face to face with the demon levitating and spewing blood, he himself is in danger of getting possessed. The director manages to lend some mystery and intrigue to the telling of this story with the help of traditional elements, staple horror beats and charismatic performances.
The film explores the ethics of exorcism and the role of the Church in dealing with demonic possession - through means of the above construct. There are a few fairly chilling and scary moments in the film thanks to Khalid Mohtaseb's crafty camerawork, Avery's upbeat tempo and Russell Crowe's sturdy presence and skills. Amorth separates mental health issues from demonic possession by opening with, "You must always go to the doctor before you go to the exorcist."
So mental health practitioners need not get into a tizzy. This is a generic horror thriller with the usual tried and tested old beats presented in an acceptable manner. Its exploration of faith, belief and the supernatural is fairly entertaining and at times even thought-provoking. 
"Exciting news! Mid-day is now on WhatsApp Channels

Subscribe today by clicking the link and stay updated with the latest news!"
Click here!