Asghar Farhadi's quaint brand of neo-realism may not be everybody's cup-of-tea but the manner in which he makes seemingly innocuous moments in family life in a conservative restrictive Islamic society like Iran, take on new meaning, is certainly quite creditable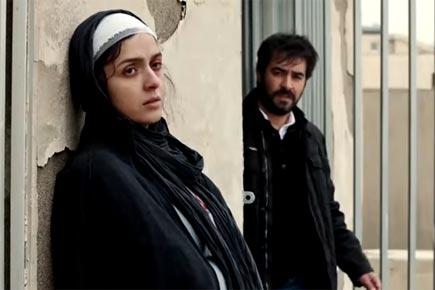 The Salesman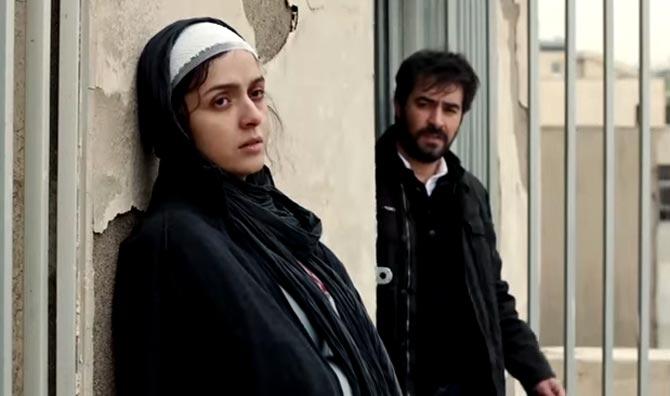 A still from the 'The Salesman'
'The Salesman'
U/A; Drama
Cast: Taraneh Alidoosti, Shahab Hosseini, Babak Karimi, Mina Sadati, Ehteram Boroumand, Farid Sajjadihosseini, Maral Bani Adam, Mehdi Kooshki, Emad Emami, Shirin Aghakashi
Director: Asghar Farhadi
Rating: 

Asghar Farhadi's quaint brand of neo-realism may not be everybody's cup-of-tea but the manner in which he makes seemingly innocuous moments in family life in a conservative restrictive Islamic society like Iran, take on new meaning, is certainly quite creditable.
It's necessary to put yourself in a restrictive space to understand the import of the Asghar Farhadi cinematic experience. In this film, Farhadi delves into the social and psychological fissures in a middle class marriage through theatrical melodrama.
The film opens onto a marriage bed on a theatre stage – it's the bed of Willy And Linda Loman. Ironically an Iranian company is staging Arthur Miller's "Death of a Salesman" and not to forget -it's in fact a play by an American Jew. The next thing we see is people running helter-skelter in an apartment building that is collapsing. Amongst the newly homeless, husband and wife team of theatre performers Emad (Shahab Hossieni) and Rana (Taraneh Alidoosti) are guided to an alternative vacant apartment by a fellow theatre performer. Emad is shown teaching literature(his day job) to teenage boys assigning a short story 'The Cow' as their next assignment.
Then comes the centre-piece action. One night, while Rana is taking a shower, she mistakenly lets in an intruder who leaves her disturbed, distressed and wounded. Emad sees his wife's head getting stitched and tries to piece together what caused the altercation. The intruder who came upon Rana in the shower, was a frequent visitor to the apartment, as a client of the prostitute who lived there. Rana, understandably doesn't want the police involved- the stringent anti-women laws being what it is. Emad though is looking for answers and as he gets deeper into the mystery he starts losing his grip on himself, lashing out at the friend who helped find the apartment, while on stage in the middle of a performance. But finding the guilty party is not quite that simple. Rana's confidence is shaken and getting back on stage is not easy on her nerves while Emad increasingly finds himself questioning his own self-worth.
This film is a psychological exploration about morality and it's implications on the strictly religious conservative mindset while bringing into play questions of hurt male pride and manhood. And of course the marriage could well be at stake here. Performances are first rate, camera work is enlightening and direction is masterly. Farhadi may not have set the narrative on fire with obvious dramatic thrusts but the subtler flurries of subtext within allows for a lot more rumination and thought. So there's reason enough to watch this film for sure!