Anyone who knows the actor-singer Shruti Haasan or follows her on social media is aware of her love for gothic makeup. So it's no surprise that she is on board as a judge for a Makeup Challenge, an initiative of American actor-singer McKenzie Westmore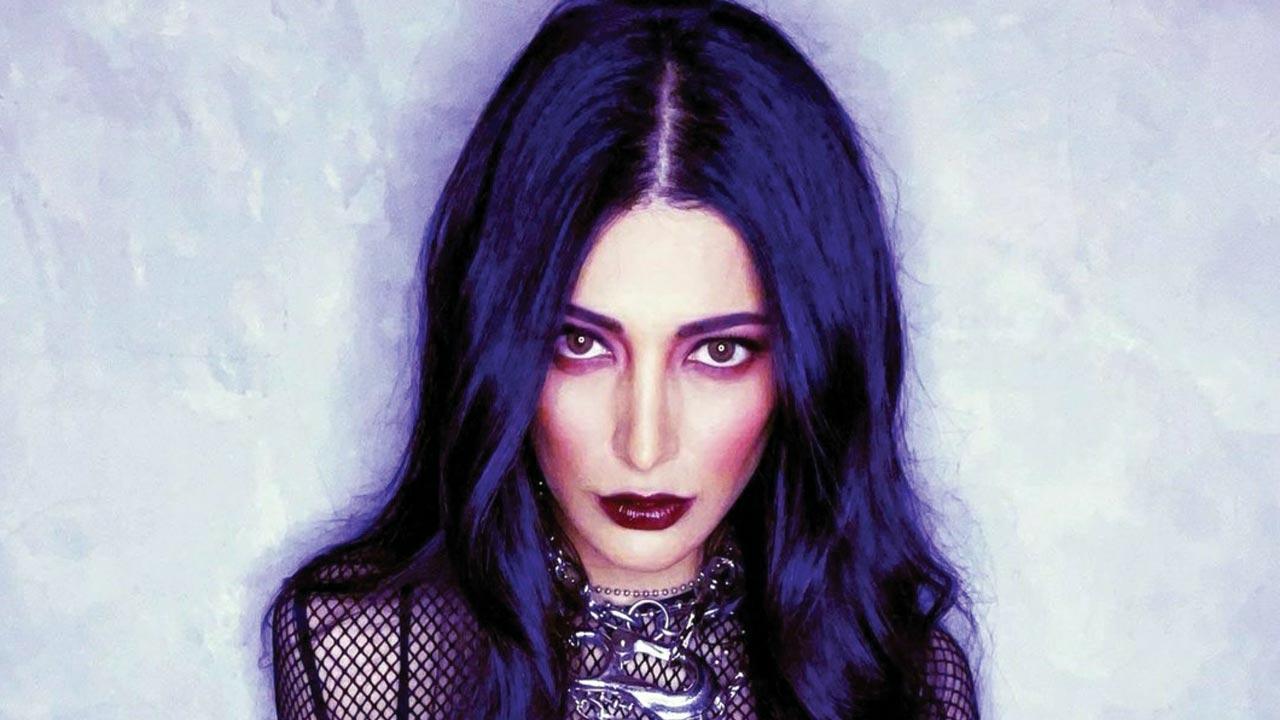 Shruti Haasan
Shruti Haasan is hooked to gothic makeup. Anyone who knows the actor-singer or follows her on social media is aware of her love for it. So it's no surprise that she is on board as a judge for the McKenzie's Makeup Challenge, an initiative of American actor-singer McKenzie Westmore. It involves people posting their innovative goth looks on social media. Says Haasan, "I'm looking forward to seeing what the participants bring to the table. It should be out-of-the-box and edgy." For gothic makeup, darker is better. It is usually characterised by black eyeliner and lips, and a pale skin tone.
 

 

View this post on Instagram

 
ADVERTISEMENT
Shruti Haasan is judging the challenge, where she invites entries from all over the country to showcase their creative gothic looks. "The Goth look is my all-time favourite. The Mckenzies challenge is a really nice and innovative platform and I'm glad to be part of it, " she says. Talking about the entries she has received so far, she told IANS: "There's a lot of people who don't know much about the subculture, who are intrigued. Mostly it's been super fun and positive."
The gothic look is yet to be accepted as part of pop culture in the Indian glamour industry. However, Shruti feels that if a certain look is an extension of one's personality, then people eventually feel drawn towards it. "I think whatever a look is, if it's an authentic extension of your interests and personality, then people are drawn to it even if it's not a style they are used to," she says. The actress will announce the winner of the challenge on Wednesday.
On the work front, Shruti Haasan was recently seen in the Pawan Kalyan-starrer Vakeel Saab. She has started shooting for Salaar, which stars Prabhas, and Laabam with Vijay Sethupati.
Also read: Shruti Haasan: What is accepted now keeps changing, do whatever makes you happy
With inputs from IANS