Former Miss Universe Sushmita Sen, who is set to shoot her first Bengali film 'Nirbaak', feels its like 'homecoming' for her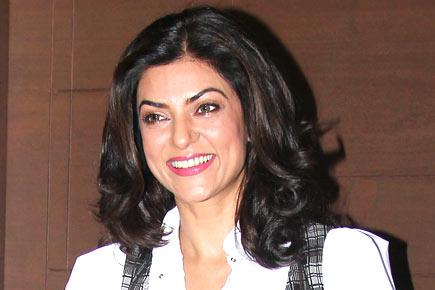 Sushmita Sen
Former Miss Universe Sushmita Sen, who is set to shoot her first Bengali film 'Nirbaak', feels its like 'homecoming' for her.

Sushmita Sen
"In four days I am going to Kolkata to shoot for my first Bengali film and I am very excited about that. It's like a homecoming, it's like going back to my roots," the 38-year-old said here at a jewellery store launch Sunday.
She said that she was earlier scared of doing a Bengali film, but now she's fearless about it.
"I can do a Tamil, Telugu or any other language film, but I am (was) scared of doing a Bengali film. (Now) I have got over that, and I'm working with some amazing actors and I'm looking forward to it," she said.
"Nirbaak" will be directed by National award winning director Srijit Mukherjee and produced by Venkatesh Films. The film also stars Jisshu Sengupta and Ritwick Chakraborty.
Meanwhile, there has been talk that the audience may get to see Sushmita and Aishwarya Rai Bachchan together soon.
Asked about it, Sushmita said: "This unfortunately is something that Gaurang Doshi (producer) will be able to answer better. But yes there is a script both of us are considering together."