The pan India star Prabhas has two films 'Adipurush' and 'Salaar' under his belt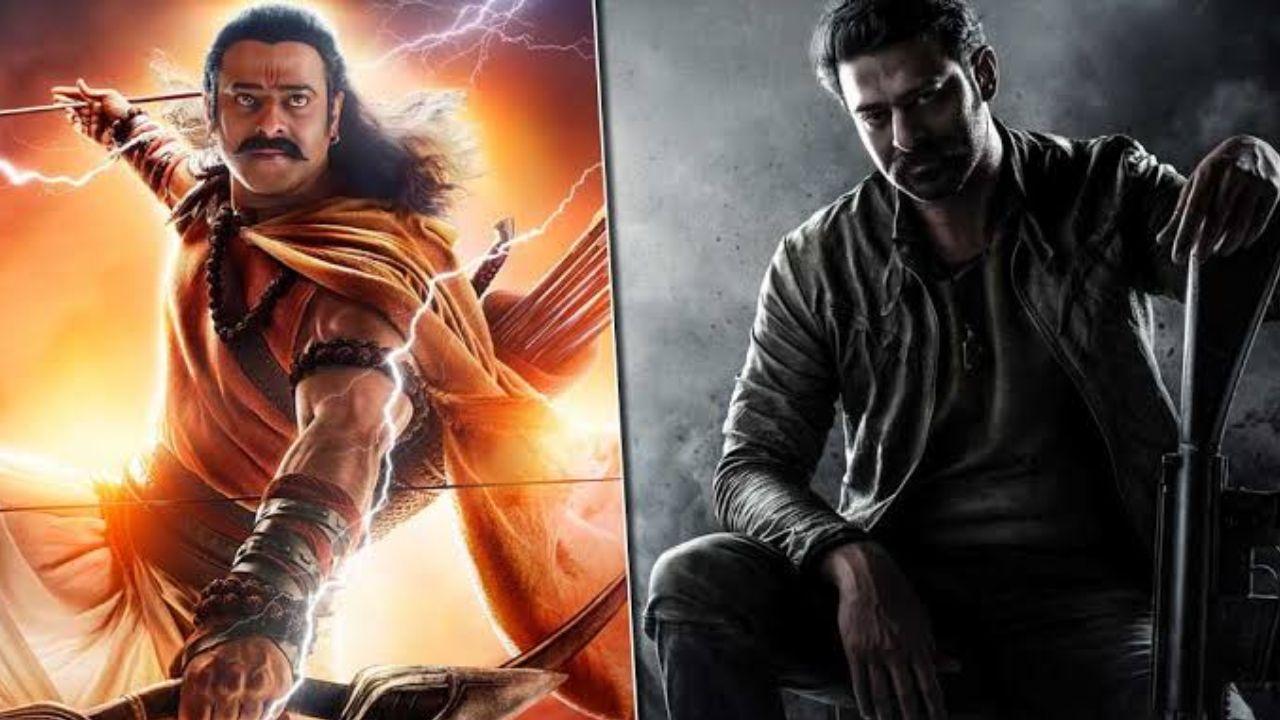 Pic Courtesy: PR
That Prabhas is a highly dedicated actor is something that everyone knows. Be it his looks or physique or acting prowess, this man seems to have maxed it up in all these departments. Speaking of his acting prowess, all the fans of Prabhas will now double reasons to celebrate.
Also Read: Prabhas: Had to cut down on my remuneration for Radhe Shyam
The pan-India actor is now all set to rule 2023 with two of his releases in the form of 'Adipurush' and 'Salaar'. The film 'Adipurush' stars Prabhas along with Saif Ali Khan, Kriti Sanon, Devdatta Gajanan Nage, Sunny Singh Nijjar and Vatsal Sheth in all-important roles. On the other hand, there is 'Salaar'. The film stars Prabhas, Prithviraj Sukumaran, Shruti Haasan, Jagapathi Babu, Madhu Guruswamy, Easwari Rao and Sriya Reddy. The excitement of the audience was also visible as the countdown for its release has started on social media with the audience treading #150DaysToAdipurush and #SaalNahiSalaarHai for both of Prabhas's mega-scale entertainers.
Also Read: Prabhas: Didn't want to only do action films
Looking back, many will agree that Prabhas's physique in 'Baahubali' was truly a trendsetter of sorts.  With his hard training to a tough diet plan, the actor had managed to pull off a kind of physique that was truly inspirational. The makers of 'Baahubali' had gifted Prabhas gym equipment worth Rs 1.5 crore to get beefed up for his role in the film which was monitored by professional bodybuilder Laxman Reddy. The regular diet plan of the actor consisted of fish, egg whites, vegetables, and almonds. The actor took six meals every day and his diet didn't include rice. The total calorie intake of Prabhas while shooting for Baahubali was between 2000 to 4000 calories a day.
As revealed by Mr. Reddy, Prabhas weighed some 100 kilos for playing the part of Amarendra Baahubali but his role as Shivudu, as seen in Baahubali: The Beginning, required him to sport a toned body. "As Baahubali, Prabhas had to build a lot of muscle and for the son's character, Shivudu, he had to look lean. His physique fluctuated for more than four years; that was difficult. Prabhas weighed almost 100 kgs with his body fat percentage staying in the range of 9-10. For the younger character, he had to build a toned body with minimal muscles". Has Bigg Boss 16 lived up to your expectations?