Sudip Mukherjee and his team Shrikaant Agrawaal, Rinku Sukumar Biswas, Nivedita Basu and Shuvendu Basu speak about the launch details of BiiggBang the OTT platform, their USP along with their plans for the future.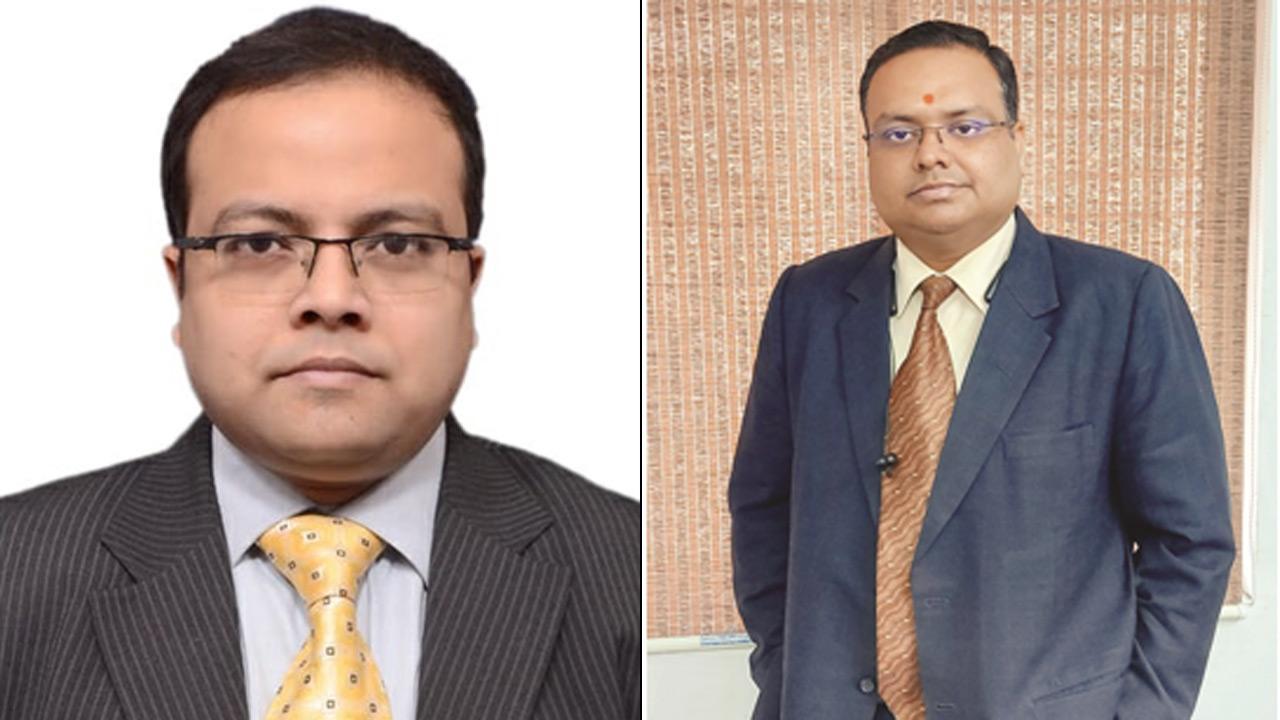 Sudip Mukherjee
Paresh B Mehta
"With the nationwide lockdown announced since the last year in March 2020, the OTT space has been witnessing stupendous growth. With the 2nd phase of the Covid-Lockdown hitting hard, the appetite for content on the Digital medium, particularly in the OTT platforms has grown manifolds. To satiate their desire for entertainment, Indian audiences have found a convenient replacement watching movies on mobiles, laptops and other devices," feels Sudip Mukherjee, the Co-founder & CEO of BIIGGBANG Amusement. Sudip Mukherjee and his team Shrikaant Agrawaal, Rinku Sukumar Biswas, Nivedita Basu and Shuvendu Basu speak about the launch details of BiiggBang the OTT platform, their USP along with their plans for the future.
ADVERTISEMENT
When is the launch of BIIGGBANG app expected?
We currently are set to launch a beta version of BiiggBang with approximately 100 hours of content. Very soon thereafter, you will see an addition of another 300+ hours of content to our trajectory that would include originals and acquired films. We are launching the BiiggBang app next week on the 30th of June by opening up our content library for countrywide audiences.
What is the ideology and primary objectives behind the launch of the BiiggBang app?
We are aiming to create the largest library of unique stories across genres that entertain viewers at their ease and convenience, simultaneously being accessed by the global audience anywhere and anytime. Our objective is to bring about a revolution in the Global OTT space by offering short and pacy content as we offer quality content through innovative implementation and adaptation of latest technology.
There are already several established OTT platforms, most of them backed by global corporates, so what do you think will make BiiggBang stand out from other OTT platforms?
BiiggBang is the first-of-its-kind OTT platform dedicated to screening content from famed film festivals and award winning directors all under one roof. We also have an innovative product offering and a unique subscription model that offers quality content integrated with affordability.
The strictly enforced lockdown during this second wave of the pandemic has seen a huge surge in content consumption on streaming platforms. What are your thoughts on the same?
This over stretched lockdown phase has seen a change in the taste and habits of consumers who have developed a voracious appetite for OTT entertainment. To satiate the increasing hunger for compelling stories, BiiggBang is here with an exciting fusion of the most in demand trends in the world of modern entertainment – Short form content and seamless online entertainment.
After witnessing a boom in regional content during the past year, what are your plans regarding BiiggBang app's niche slotting?
BiiggBang app is being positioned as India's first Regional OTT platform as our content is being launched in four regional languages including Hindi, Bangla, Bhojpuri and Odia. Additionally, next month onward, viewers can also watch dubbed releases of our films in other regional languages. Subsequently in the near future, global audiences will get to watch our vast content with a choice of 10 Indian and 8 International languages.
While the BiiggBang initiative is to bring about a sea change in the digital entertainment medium, is your app envisaged as a bridge between talented directors and new actors by providing them a platform to showcase their talent?
The growth roadmap of our app is very exciting in our present digital era. The OTT medium has allowed newer and talented Indian filmmakers with open arms to produce quality content that has catapulted India as one of the entertainment leaders in the world. BiiggBang places great emphasis on creating a scope for new and upcoming filmmakers, talented directors and actors by allowing them to showcase their talent nationwide and even worldwide. Our philosophy would be to work with promising actors and directors. The whole idea of our short format platform is to put out good content, even if it is not with known actors, but definitely with the best talent available.  
Could you elaborate further on this point?
Let us take this example. Each year there are hundreds of promising actors passing out from NSD (National School of Drama) yet we hardly see five to seven of these new faces grabbing pivotal roles; but what about the rest? That is why we have to source new talent from the social media platforms like Clubhouse, Instagram, Facebook, YouTube, and Chingari to get them the kind of work which people want to watch.
These social media platforms can also then be exploited by different campaigns like revealing the first look of the content to the first trailer release, engaging artists live with the audiences, etc. Almost 50% of the creative time would comprise of established directors and actors, while other 50% would give a break to new talent. Get ready to see unknown talented filmmakers and actors who you might not have seen in the mainstream work, but they are doing a fabulous job. This way we are providing a platform to 'Un-tapped' talent!
Can you reveal a bit regarding the filmmakers and actors that you would be collaborating with?
We would be working with great and notable actors from the industry very soon. Currently we have acquired films of Naseeruddin Shah, Rohit Roy, Sharib Hashmi, Rajatava Dutta, Tanisha Mukherjee, Liliput, Ritabhari Chakraborty and NavniParihar who have created their own niche on different mediums like films, television & OTT.  
There is a general perception that established Bollywood stars work for established or known production houses or big banners only. Would you consider the option of signing them?
As the launch of our app is in the midst of this extended lockdown period, it was improbable for us to come up with any originals with nown stars. While in terms of acquisition, we are in the process of acquiring more content featuring Pankaj Tripathi, Sanjay Mishra, Rajesh Tailang, among others.  
Does that mean that we could also expect some established filmmakers too creating content for BB?
In the near future we have plans to get bigger filmmakers, with the likes of BijoyNambiar, Anurag Kashyap who are known to mentor their students. We plan to tap these promising young actors and give them a break on our OTT platform which probably would inspire their protégés to create original content for us.  
It is an ongoing process involving huge investments of time and money to create good content for a show, whereas it is the viewers who get the experience of watching this upcoming talent in the entertainment world.
What is your assessment of the present streaming landscape in India?
Currently, the portion of tele-density reaches approximately 89% of Indian households, consisting of about 688 million internet subscribers which translates to almost 400 million smart phone users out of the Indian population of 1.3 billion people. Since the OTT industry in India is poised to become a major content distribution and consumption platform, it appears to be the ripe period for BiiggBang to enter the entertainment market.
It seems that your content is exclusive in comparison to other players? What is your strategy to stand out amongst the clutter?
The uniqueness of BiiggBang platform is that it will bring forth short and pacy content comprising of award winning films that should transform the streaming culture in India. Our prime focus remains on technology development, quality content acquisitions, offering an augmented experience with the best-in-class UI along with features that would take the streaming industry to unprecedented heights.
What is the target audience that BiiggBang aiming for?
We are targeting people of age groups 13-20 years and 20-40 years as separate segments that broadly qualify into as millennials and Gen Z. This is the audience who prefer to spare leisure time in gaps and have an affinity to watch pacy content. Our focus is on-boarding teenagers, housewives and office goers who want to watch content without hampering their daily routine.
Therefore content-wise, what should the viewers expect from BiiggBang?
Our vision is that of launching one original film or content piece every day, which eventually would add up to the largest trajectory of short-form quality content. Though it may sound over-ambitious, it is an achievable target for BiiggBang through its perfect equilibrium between quality and choice to establish the largest content library in the world.
What is BiiggBang app's revenue model?
We have introduced a disruptive price model with an annual subscription at just Rs.11 which is an unprecedented subscription model in the SVOD space. To put it in simple terms – In our Indian culture it can be termed as just a SHAGUN of Rs.11 as annual charges.
What makes you think that the subscription model of Rs.11 is sustainable?
Our annual subscription of just Rs.11 should fetch us a surge in the audience. While this model brings in the volume since the subscription is at such a minimum, we also have the option of revenue through advertising within our app. Additionally, our concept of original content also opens up other revenue sources like tapping other film integration opportunities.
Do you think this unique subscription model could be a game-changer in the OTT market?
Yes, we are certain about it. We do not think there is any OTT platform having such an unique model where innovation holds the consumer's interest and ensures revenue through other different channels.
How is the BiigBang User Interface (UI) different from the other OTT platforms?
Our UI is probably the most user-friendly and sophisticated in India that has been developed keeping in mind the international standard look and feel. We offer several innovative features that are incorporated for the first time in the BiiggBang app which sets it apart from any other OTT platform.    
Can we have a final word from you on mid-day's 42nd anniversary?
BiiggBang and mid-day have several similarities with regards to our content and viewership.  Notable among them is a significant aspect, that in our case we value our viewers time and provide them with short and crisp entertainment, while for mid-day it is their concise and compact reporting. Our association has come a long way since our first announcement and we convey our best wishes to mid-day on its 42nd Anniversary.
"Exciting news! Mid-day is now on WhatsApp Channels

Subscribe today by clicking the link and stay updated with the latest news!"
Click here!