Heavy metal band Scribe will perform in the city today. Ahead of its performance, Nikshubha Garg talks to guitarist Prashant Shah about the band's undying love for villains of Hindi cinema and why metal music will always have a space of its own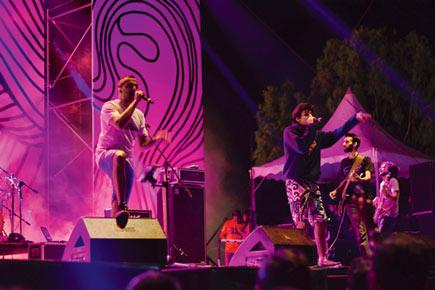 New Scribe
Ever since its formation in 2005, heavy metal music band Scribe has enjoyed a huge fan following among the youth, thanks to references to Hindi cinema villains in its songs and album names. The Mumbai-based band comprising Prashant Shah (guitar), Akshay Rajpurohit (guitar), Srinivas S (bass), Viru (drums) and Siddharth Basrur and Viraaj Saxena (vocals) loves all things loud and often pays an ode to Bollywood baddies through its music. Excerpts from the interview with Prashant Shah: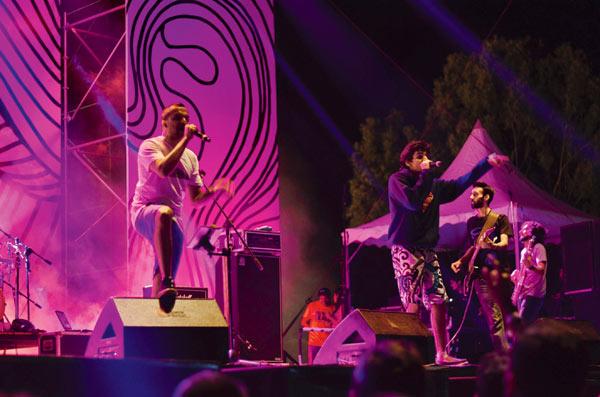 (Left-Right) New Scribe vocalists Siddharth Basrur, Viraaj Saxena, guitarist Akshay Rajpurohit and bassist Srinivasan

Q. Hail Mogambo is your third album after Confect and Mark of Teja. Why do you use Bollywood references in your album and song titles?
A. We're movie buffs, irrespective whether it's Bollywood or Hollywood. The '80s and '90s were memorable eras in the history of Indian cinema. Movies such as Mr India, Andaz Apna Apna, Khel, Kishen Kanhaiya and Jo Jeeta Wohi Sikandar gave us memorable villains. Till date, we enjoy watching the films and the antics of the villains as they are stupid, entertaining, and fun. Hail Mogambo continues from where Mark of Teja left off. It's a grand opus of evil rising to power and assuming total control of the world and its inhabitants.

Q. You released your first album in 2008. How have you evolved as artistes since then?
A. Evolution with music goes hand in hand with personal changes. We started off writing music that we thought sounded good to our ears. We didn't care about people buying our album. We were just inspired kids who wanted to make noise. We're still kids, but now we do care about how we structure a song, how the album sounds production-wise and ensure that we maintain a certain quality across the board.
Q. Hail Mogambo is replete with eccentric snatches of music inspired by non-metal influences such as hip-hop and the groovy '80s synth sounds. How have you maintained a balance between metal and non-metal music?
A. There is no specific approach. Everyone brings in their influences and we mix them around. Sometimes it works, sometimes it doesn't. It seems seamless because we have no one to please or prove anything to anyone. At the end of the day, as long as we think it works, then we are fine. Incidentally there are a lot of idiots like us who connect with our music.

Q. Do you think that metal needs to fight for its space with other forms of alternative music becoming popular?
A. Metal doesn't need to fight for its own space. Those who are meant to like it, like it anyway. Those who don't will never like it. Considering the kinds of frustrations people in this country face, I would say the future seems quite bright for angry music.
Q. What are the band's future plans?
A. We've got a new lineup, with Siddharth Basrur (from Goddess Gagged) and Viraaj Saxena (from Reverse Polarity) taking over vocal duties from Vishwesh, so it's early to tell. There's a new album coming out in late 2016. Till then listen to Hail Mogambo or Bhojpuri music, if you prefer.
The band will play at Richardson & Cruddas, Byculla at 6.30 pm today