With Bill and Melinda Gates announcing that they'll continue working together after divorce, experts share how separated partners who are co-entrepreneurs can successfully continue their professional journey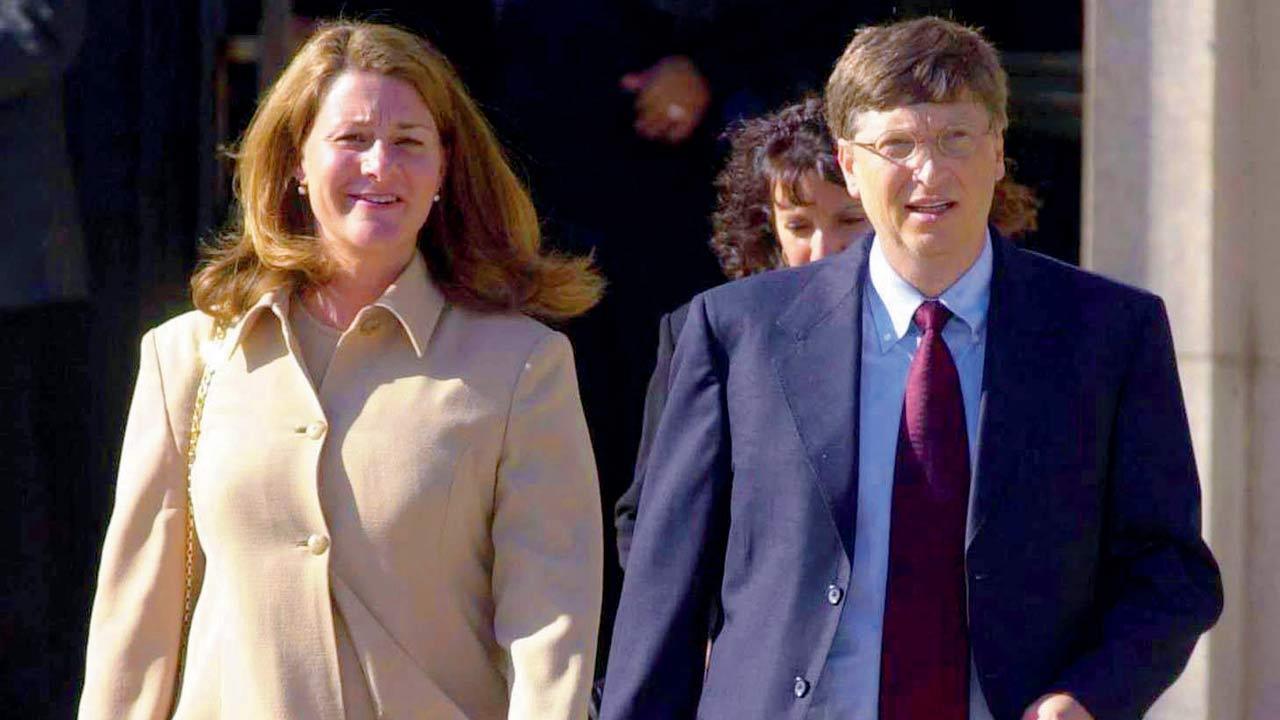 Melinda and Bill Gates. Pics Courtesy/Getty Images
The world experienced a collective heartbreak recently when Bill and Melinda Gates, one of the richest couples in the world, married for 27 long years, announced their divorce. However, in their note of separation, the duo managed to set an example, stating that they'll continue to work together for the Bill and Melinda Gates Foundation which they started in 2000. "Over the last 27 years, we have raised three incredible children and built a foundation that works all over the world to enable all people to lead healthy, productive lives. We continue to share a belief in that mission and will continue our work together at the foundation, but we no longer believe we can grow together as a couple in this next phase of our lives," they noted in a statement.

Swapnil Pange
ADVERTISEMENT
Considering that the Gates Foundation is one-of-its-kind, having changed the face of philanthropic work in the world, the stakes are high; but the Gates have set a precedent for separating personal and professional lives. Is it then possible for entrepreneurial couples, who are on the brink of separation or are divorced, to continue working together? And how does one navigate the tricky terrain of emotional differences and past baggage?
Reason matters
Relationship counsellor Swapnil Pange believes that the main deciding factor is the reason for separation. "If they mutually decide to separate due to reasons such as long-standing incompatibility — then they are more likely to be influenced by logical, rational thinking," he notes. In such cases, the partners may still continue working together. However, if the reasons are more emotional, such as infidelity, they may not want to continue as professional partners. "In the Indian context, there are other factors, such as the joint or extended family," he adds.
The way forward
However, if, like the Gates, couples who were once married, are inclined to remain partners in a professional sphere and ensure the growth of their venture isn't hampered, Pange suggests that they consult with counsellors on whether they're emotionally fit to do so. "Seek a psychologist's opinion on whether you have any maladaptive personality traits that may create distress in the future. Learn to keep the personal and professional domains separate; treat each other as you'd treat any other colleague. Take a break from tracking each other's personal lives."

Sonali Sinha
Executive coach Sonali Sinha notes that like marriage, business partnerships depend on trust and respect. Emotional maturity is key. "A divorce which comes about due to one partner cheating can really shake the trust in the other person. Although we'd like to believe that we are rational beings, we are driven by emotional and subconscious beliefs. For a couple to be able to make this work, it would need them to work on rebuilding trust and respect. If the couple can have direct and transparent communication without dragging in past baggage, a professional relationship may work out," she elaborates.
On the professional front
Sinha advises that if the two parties are willing to set their differences aside for the business, then these are some areas that they need to discuss:
>> Shareholding: If not already delineated, it's important to decide what the shareholding would be for each partner. 
>> Roles: The partners need to spell out their role descriptions and how any difference of opinion will be handled.
>> Board positions: If it's a listed company or a firm with external investors, the partners need to decide who'll have control on how many board seats. 
>> Obligations to creditors: In case there is any bank or other loans with a guarantee, they need to pick who'll be responsible for making good that guarantee. 
>>Taking care of banking: Whether both need to sign or either/or, and what limits are there for bank transactions.
>>Dividend distribution: Agree on how much dividend can be distributed. Also, discuss allowable expenses from the business for both partners upfront.
Avoiding conflict
Even the best of us let our emotions get in the way of rational thinking, that's key for entrepreneurial success. Here's how you can avoid conflicts:
>> Problems arise when we expect the other person to understand what we want without actually saying it out loud. Learn to communicate directly, without being passive aggressive. 
>> In case of a conflict, take a break and don't act on your feelings immediately.
>> Do not attach past events and their meanings to interpret the current behaviour of your partner.
>> Focus on your emotional wellbeing and pursue activities which keep you calm and focused. There will be ups and downs while handling professional relationships with a separated partner; expect and prepare for it. But if you feel overwhelmed or are triggered, definitely seek help.
Rocking Couple
Hollywood star Dwayne Johnson, AKA The Rock, and his ex-wife Dany Garcia are another celebrity couple who've remained a professional team despite calling it quits after an 11-year-long marriage. Garcia took on the role of being his manager even as they were heading for divorce in 2008, and continued her job post their separation.

Dwayne Johnson and Dany Garcia
The duo have also co-founded and run Seven Bucks Productions, which has produced big-ticket films. Sinha notes that the success of their professional relationship rests on the strong emotional bond they would've created early in their lives [they were college sweethearts]. "More importantly, Dany comes across as a level-headed person. She's willing to challenge the norm and knows what she wants. She probably sees very clearly what value she brings to the table and is very secure from that perspective," she added.
$53.8 BN
Amount spent by the Bill and Melinda Gates Foundation on various causes till now
27
Number of years Bill and Melinda were married
"Exciting news! Mid-day is now on WhatsApp Channels

Subscribe today by clicking the link and stay updated with the latest news!"
Click here!