The first set of podcasts that was launched in India turns 10 this year. Anu Prabhakar talks to founders of these podcasts, interacts with teams behind newer podcasts and explores the challenges that the medium faces in India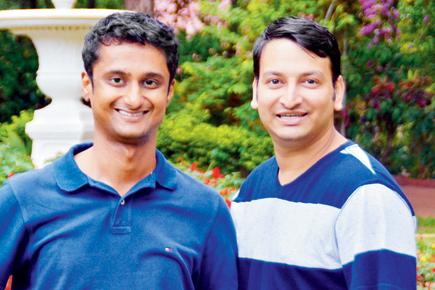 Indicastu00c3u00a2u00c2u0080u00c2u0099s Abhishek Kumar and Aditya Mhatre
Years ago, co-hosting a podcast in India bore a striking resemblance to writing a telegram, if one of the hosts resided in a different country. The technological challenges were almost comical. Canada-based Aditya Mhatre, who co-founded Indicast with Thane-based Abhishek Kumar, remembers the long-running podcast's initial days of recording via Skype as being a "challenge". "I was, at that time, based in the US, so I didn't face any issues.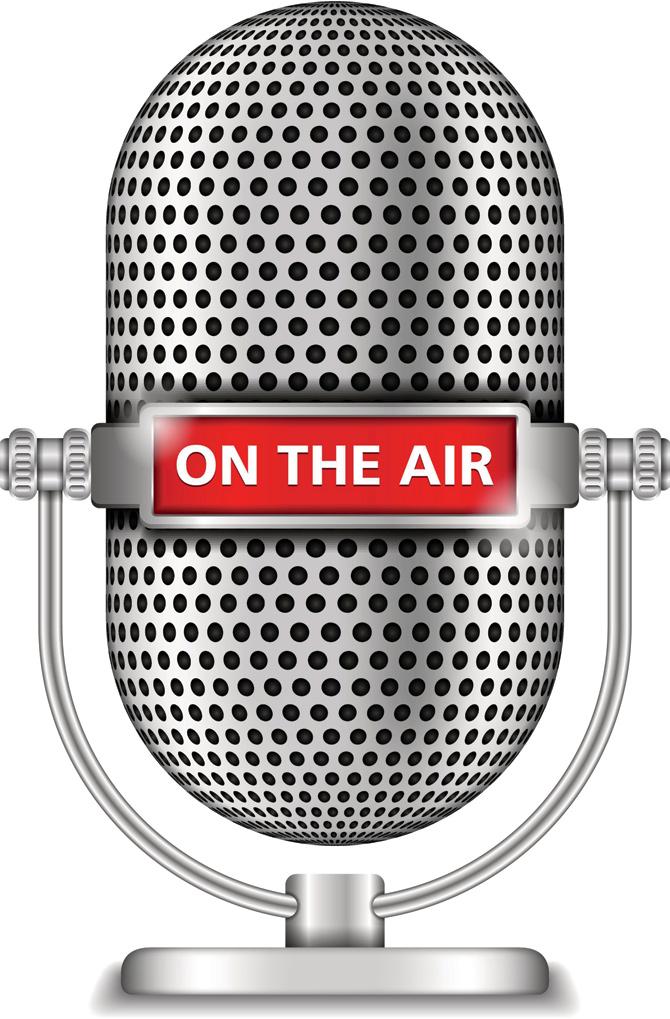 ADVERTISEMENT
But there were so many times we had to postpone recording because, say, the connection was not clear enough because of the rains in Mumbai. Abhishek and I often had to say 'Stop' at the end of our sentences, so that the other person would know when to start speaking," chuckles Mhatre. There were other challenges as well. "The audio content, for instance, had to be in RSS format on iTunes and other platforms. RSS has evolved now, but back then, I had to manually write it," he adds.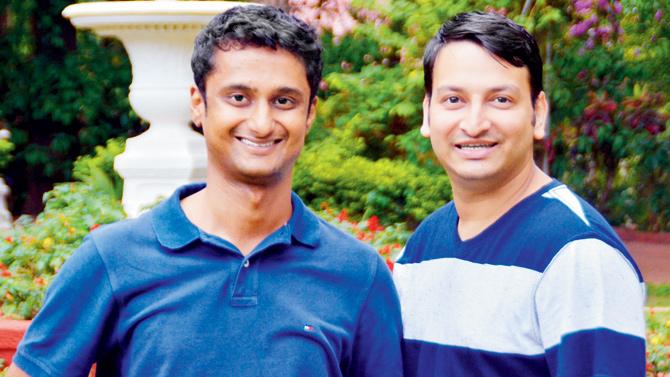 Indicast's Abhishek Kumar and Aditya Mhatre
But that was in 2005, exactly 10 years ago, when the earliest set of Indian podcasts took tentative steps into the world of podcasting. Besides Indicast, there was Podmasti, often credited as the first podcast in the Indian domain. Founder Ruchita Gupta remembers how difficult it was to explain what a podcast was to her acquaintances. They simply didn't get it. "In the end, I told them that it is something like Internet radio," she laughs.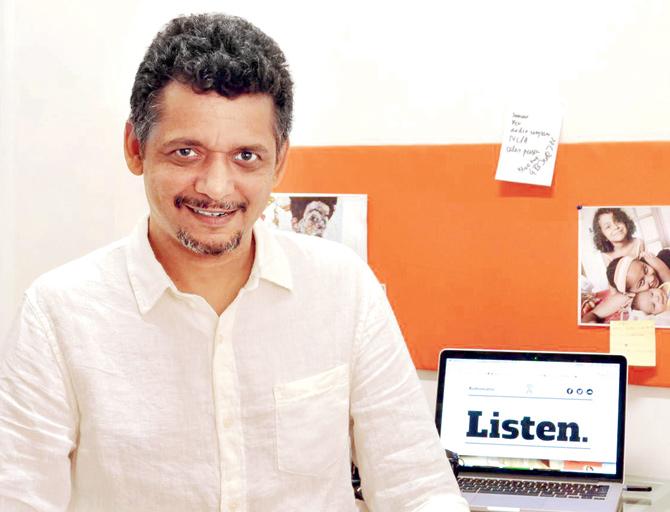 Audiomatic.in's Rajesh Tahil
Sign of new times?
Needless to say, podcasts have come a long way since then. One of the latest Indian podcasts, Audiomatic.in, was launched on April 8 and with it comes small, yet perceivable, changes in this niche industry. For one, there might be a shift towards more network-based podcasts. "The network-based model is inevitable and can provide the platform to nurture and guide individual talent and provide them with the tools and the network support to make individual podcasts commercially viable," says Rajesh Tahil, founder of Audiomatic.in. "As more and more people have smart phones with affordable data packs on them and as listening habits change, there is a potential for podcasts to go big in India. Urban India is a huge market. If a US podcast can have five million listeners, surely we can have one that has half-a-million," he says, adding that Audiomatic.in has so far attracted 80,000 listeners in three weeks.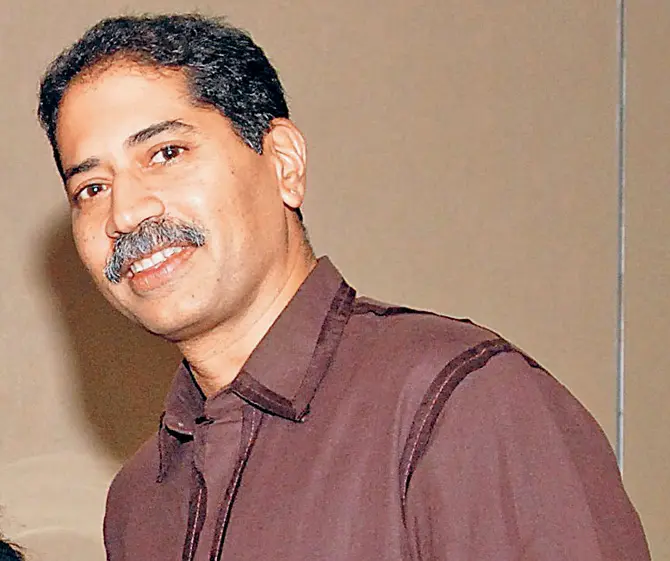 Tariq Ansari, media entrepreneur
Unlike most other podcasts, Audiomatic.in is also genre-bending — there is Aakar Patel talking about current affairs, journalists Samanth Subramanian and Padmaparna Ghosh covering science (their first podcast was about the rare Bombay Blood Group) and Vikram Doctor, for food. "We have an upcoming weekly comedy show with Anuvab Pal and Kunal Roy Kapur," adds Tahil. The network also plans to host podcasts by individuals or other media companies that are not necessarily produced by them, in the future. "There will obviously be a stringent approach to ensure the quality," he adds.
Podcasts' revenue model
Season one of the global hit Serial reconstructed the case of the murder of a college girl in Baltimore in 1999. For its second season, due out this year, the makers reached out to fans for funds last year. The show's executive producer Julie Snyder explained that they have to "figure out a way to stand" on their own.
There have been other encouraging developments, however — according to media reports, heavyweight brands such as HBO and Random House have taken note of podcast advertising and sponsorships.
Meanwhile in India, podcasts are largely sponsored by companies that have a target audience similar to that of the podcasts — people who are online, for starters. Indicast, for instance, was initially funded by travel companies, money transfer companies and the NRI division of banks, as the podcast had a strong international presence. "One of our sponsors was a company which created personalised photo prints often gifted by people to their friends and family abroad. We'd provide our advertisers with information such as the number of downloads and the country of origin of such downloads. We'd then get paid based on each download, per download. So for instance, 2,000 downloads of an episode would translate to Rs 10,000 at Rs 5 per episode," explains Indicast's Abhishek Kumar.
Today, the podcast has a tie-up with Forbes India. Here, they create content for the magazine's podcasts where the edition's cover story writer or other major stories' writers are interviewed. "The podcasts give readers a sample of the magazine before it hits the stands," explains Deepak Ajwani, Deputy Editor and Editor Online at Forbes India, adding that Forbes India opted for podcasts keeping in mind the magazine's multimedia approach and digital presence.
Podmasti, which focussed on Bollywood among other topics, synced Google ads into the podcast, explains Ruchita's husband, Mahadev. "We were able to start earning $100-$150 per month by the middle of 2005. Within six months, our podcast was in iTunes and we crossed more than 500 listeners," he elaborates. However, the duo moved out of the podcast in 2007, as "podcasting technology started going down as iPhone was launched by Steve Jobs in June 2007,"
adds Mahadev.
Media entrepreneur and Audiomatic.in founder Tariq Ansari explains that podcasts work on two models — one is based on sponsors and the other on subscribers. He opines that in a place where people are used to consuming free online
content, a subscription-based model of producing podcasts is still a long way away. "I don't see people being willing to pay in the foreseeable future. So the line-up of sponsors should be such that you can maintain your editorial integrity," points out Ansari.
Adult content
Arguably the most popular comedy collective today, All India Bakchod (AIB) started out with a series of podcasts hosted by founders Gursimran Khamba and Tanmay Bhat. "We were huge fans of the podcast WTF with Marc Maron," explains Bhat. The AIB podcasts interviewed comedians such as Raju Shrivastav and Johnny Lever.
The collective, often dubbed 'a YouTube sensation', turned to the visual medium soon after but Bhat explains that although their last podcast was released six months ago, they are not keen on abandoning the medium. "During a podcast interview, people tend to be more open as cameras can be a bit intimidating. I remember at one point during the interview, Johnny Lever got up with the mike while talking," chuckles Bhat. "With podcasts, you get attached to the voice and there is a personal connect. Which other medium can do that?" he asks.
However, their journey was punctuated by hiccups. Apple (India), for instance, blocked their content on iTunes here as it does not host adult content. "WTF, our podcasts, everything was blocked. So you had to listen to it from the US iTunes store," explains Bhat. This is true of the 'adult' podcast KaanMasti as well. According to its website, 'it's a bit of a pain getting Kaanmasti on an Apple Device right now because Apple doesn't host explicit content on the Indian Store'.
The future
So what does the future look like for home-grown podcasts? Tahil explains that the medium has huge potential to go big. "We already have a significant niche audience here that watches smaller independent films and TV shows such as Mad Men and Breaking Bad and are exposed to NPR etc, through online radio. This is the likely audience for a podcast platform as well, initially. The only challenge is that we have no exposure to podcasts or have a tradition of public radio, unlike in the UK and US. Hence, this will take some time, but it will happen," he concludes.
"Exciting news! Mid-day is now on WhatsApp Channels

Subscribe today by clicking the link and stay updated with the latest news!"
Click here!