The sixth edition of the Chikoo Festival in Dahanu has something for everyone - the foodie, shopaholic, culture freak and nature lover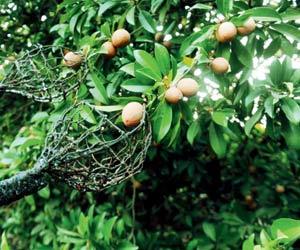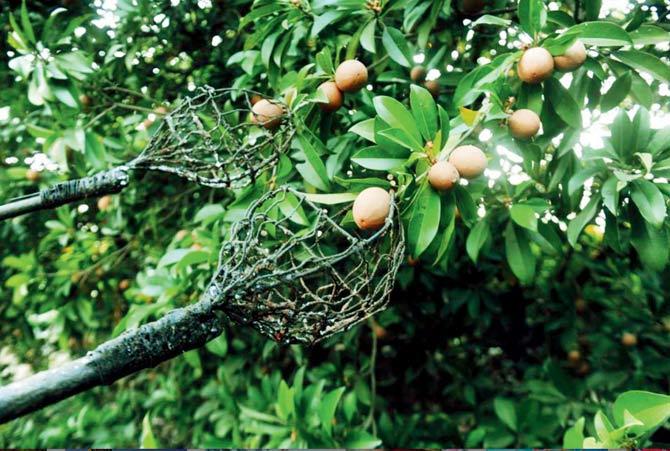 Six years ago, farmer Prabhakar Save wanted to put Dahanu on the agro-tourism map. So, he put the humble chikoo that grows extensively in the Karnataka, Maharashtra, Gujarat, Tamil Nadu, West Bengal and Andhra Pradesh belt in the limelight, encouraging locals to celebrate the fruit, which is also their livelihood. Since then, every year in January, Bordi Beach stretch in the area turns into a carnival.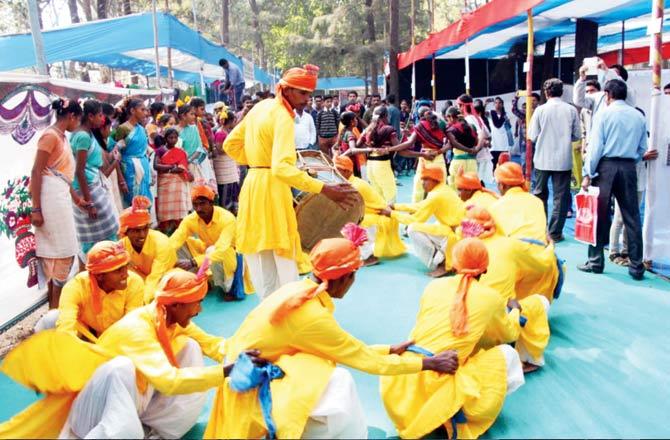 Locals dancing
"We want the locals and everyone in society, not just hotels, to benefit. Our activities are not restricted to the venue. We have a tribal village model for visitors to get a feel of how we live," Save says, adding that 30 of 170 stalls are dedicated to foodies this year.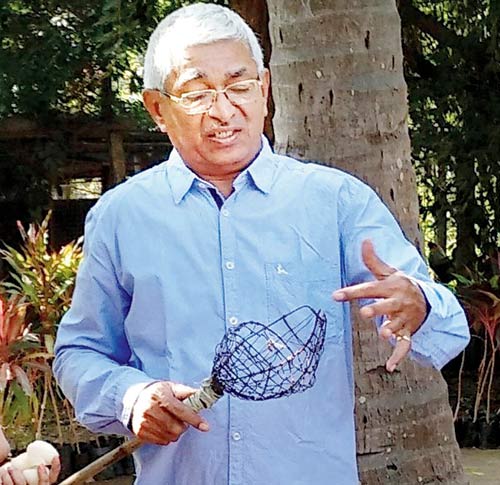 Prabhakar Save
Nagesh Pai, co-founder of Fruzzante chikoo wine, which premiered at the festival last year, tells us the story of a lady who started off selling chikoo chips. "Her sales were below average the first year. But today, she runs a chikoo parlour, where she sells chickoo chips, barfi, katli, powder and juice. In fact, you name something and she has a chikoo version of it," he says, giving us an idea of what's in store next weekend. We've deciphered the festival for you to choose your chikoo experience accordingly.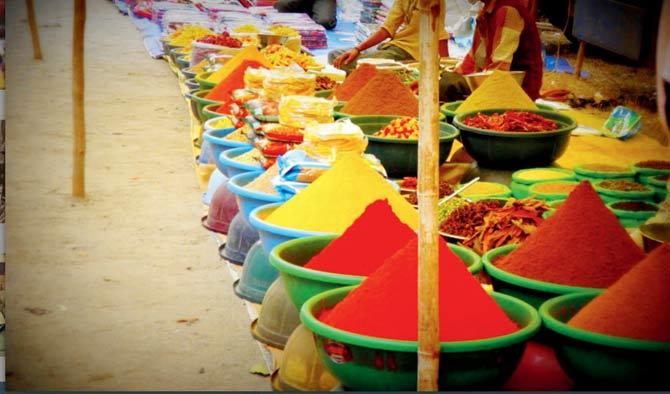 Spices for sale
Eat
>> A new entrant is a mango chocolate, which is nothing like the aam papad, we are told.
>> Dig into homemade rural food. Apart from seafood, vegetarian and Jain options, we hear that there's also a local version of undhiyu, a steamed dish that has been borrowed from across the Gujarat border close by, and which the locals call ukad handi.
>> Go for a wine-tasting tour at Fruzzante winery, which launched its first cider-style fruit wine last year.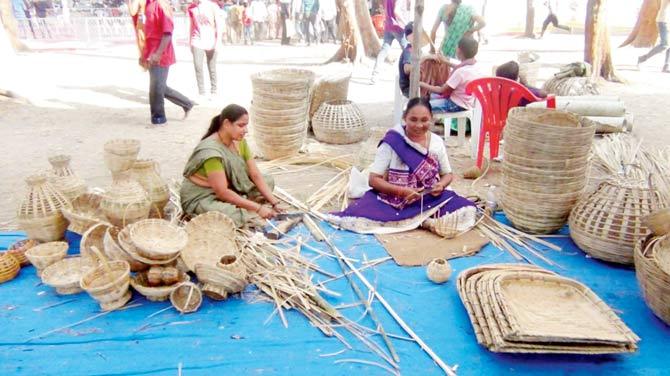 Local women weaving baskets
Shop
>> Sandhya Karandikar is a fabric artist, but her passion for Warli art inspired her to encourage the Warli community of Thane to promote their work. The stalls at the festival will sell paintings, baskets, pots, trays and boxes.
Do
>> Set out on a chikoo safari with Fruzzante and get introduced to the various steps of chikoo farming - from plucking and cleaning to processing - while also biting into the fresh fruit. "We also touch upon mango and lychee farming, which is carried out in the area," Pai says. The safari costs '350 per person with transport to the farm, and '250 without transport.
>> Play traditional games like marbles, and try your hand at pottery or learn how to cook with chikoo.
Watch
>> Witness tarpa, dhol nritya, Bhor and bohada mask dances by the Bari community, all performed to get rid of evil.
On: January 27 to 28
At: SR Save Camping Ground, Bordi Beach, Dahanu
Log on to: chikoofestival.com
Cycle to Bordi
Ameya Classic Club and Cycle Village has organised a Virar-Bordi Cycle Challenge, a 111-km ride, which will end at the festival on January 28.
Call: 966599663
Catch up on all the latest Mumbai news, current affairs from Mumbai, local news, crime news and breaking headlines here
Download the new mid-day Android and iOS apps to get updates on all the latest and trending stories on the go