Based on the celebrated American writer's travelogues, a new play recreates his iconic 1896 lecture in Bombay, and offers a peek into his perceptive understanding of the human nature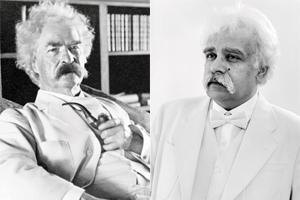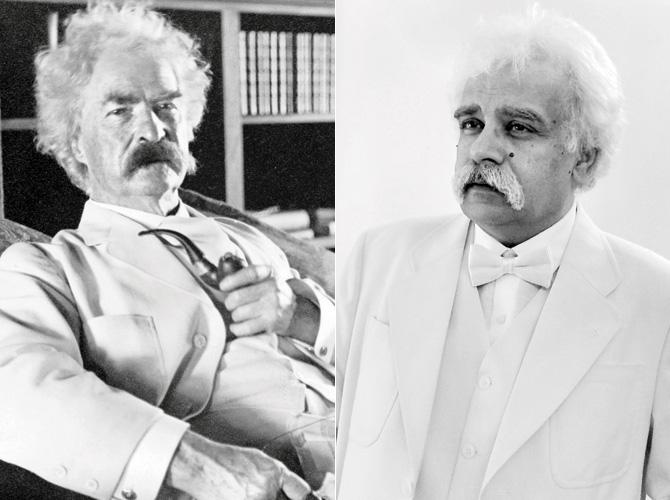 The Padatik and rikh production features Vinay Sharma (right) as Mark Twain (left)
The staging of Mark Twain: Live in Bombay! is a fascinating coming together of many worlds. Having recreated in his script the At Home Talk, which the much-loved American humourist gave in Bombay in 1896, Canadian playwright and poet Gabriel Emanuel collaborated with Kolkata-based director, actor and writer Vinay Sharma to bring it to life on stage, starting with its premiere in Mumbai this Saturday.
Interestingly, it was Emanuel's maiden visit to India that sowed the seeds of a play on Twain. "In 2015, I was invited to see the remarkable Naseeruddin Shah perform my play, Einstein, at the Prithvi Theatre. Visiting India for the first time reminded me that Mark Twain had also been in awe of India - 'the land of dreams and romance' he called it - as it was the highlight of his trip around the world in 1896, which also formed the basis of his book, Following the Equator. During his sojourn in Bombay, I discovered that he gave a public lecture at the Novelty Theatre. Imagining what that talk would have been like gave me the impetus to write this play," says Emanuel in an email interview from Canada. He will be in Mumbai for the play's premiere.

The then Watson's Hotel where Mark Twain stayed with his family
The trip that Emanuel speaks about was the result of Twain's financial troubles. Though his writings - the whitewashing of the fence chapter from The Adventures of Tom Sawyer (1875) is still a quintessential part of school textbooks - earned him handsome sums of money, his investments took a turn for the worse. His visit to India was part of a year-long world lecture tour that Twain was advised to undertake as a measure to pay off his creditors.

Novelty Theatre at Grant Road where he delivered the talk
About the research, Sharma says, "Sound recording was in its infancy in those times. But there are recordings of early impersonations of his voice. There is also a minute-long film clip of Twain walking and having tea. These were a useful foundation to my preparation." Emanuel adds that he was able to locate interviews with the author and actual reviews of some of his lectures that were more like staged performances. "The Bombay Gazette observed that Twain seemed to be more of an 'old friend' to everyone in the audience rather than being a 'stranger in a strange land'," he elaborates.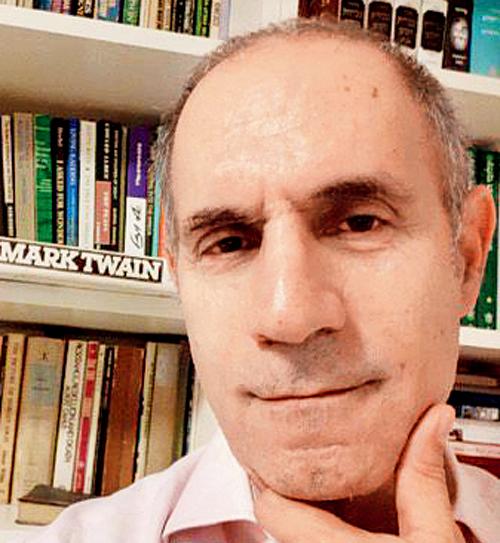 Gabriel Emanuel
Following his appearance at Novelty, Emanuel tells us, Twain visited a Jain temple, the palatial residence of philanthropist and founder of the Bombay Stock Exchange, Seth Premchand Roychand, the Prince of Palitana on Malabar Hill and Government House on Malabar Point. He adds, "For Twain, Bombay was 'a bewitching place, an enchanted place, the Arabian nights come again'. He could scarcely contain his enthusiasm for it and often longed for it once he returned to America."
ON: April 21, 6 pm and 9 pm
AT: Prithvi Theatre, Juhu.
LOG ON TO: bookmyshow.com
COST: Rs 500