A theatre platform has compiled a book of plays written by kids to bring back the joy of reading aloud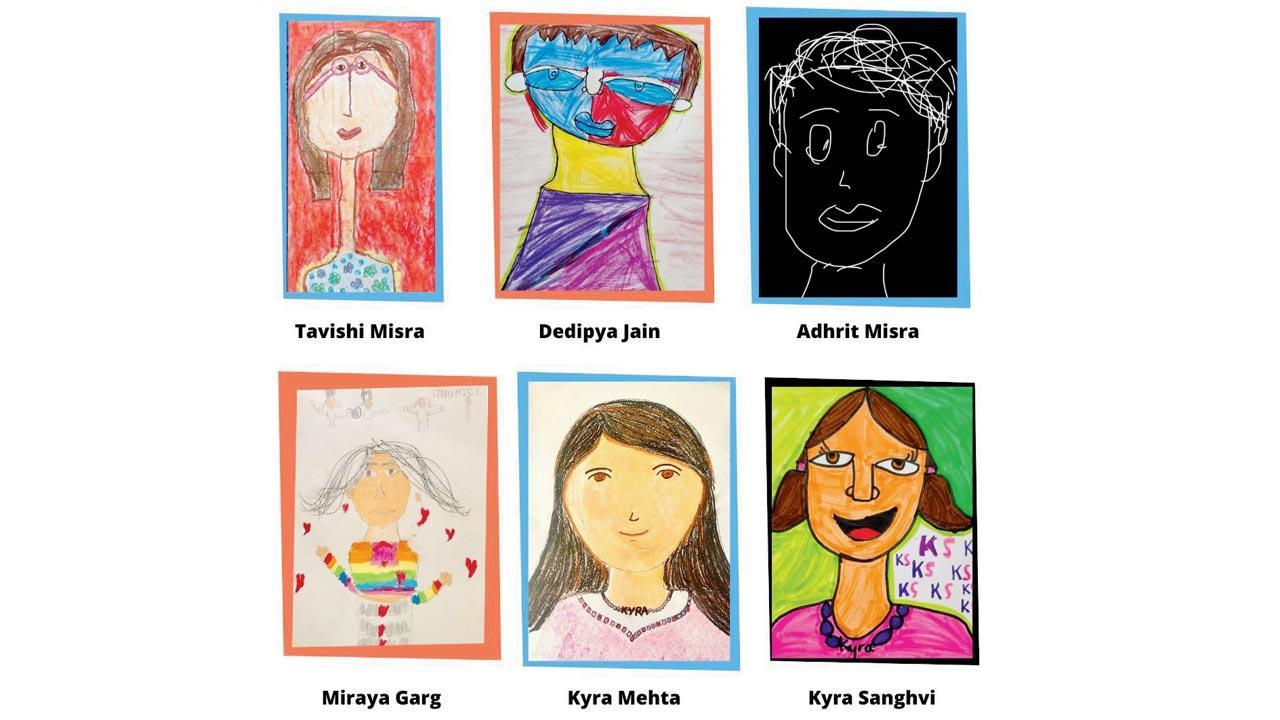 The book also comprises self-portraits created by the young playwrights. Pic Courtesy/Thought Project
During the lockdown, before beginning their weekly training workshops with kids, facilitators of city-based theatre organisation Thought Project started conducting mini check-ins with children to see how they were holding up. Cut off from the outdoors, school and a social life for over a year, little ones have been juggling increased screen time, with little-to-no outlet to express their minds. "The idea was to create a safe space for them to express themselves. In doing so, we realised that there was an increasing need, on their part, to share, because we've all been so distanced in the pandemic," explains founder Aanchal Jain.

Aanchal Jain
While having these free-flowing conversations, the children would often talk about stories they had come across, which prompted Jain to suggest that they try writing their own. The group of six-to-eight-year-olds then started ideating in January. After months of peer-to-peer feedback and guidance from their mentors, six short plays were written by the kids, which have been compiled and released in the form of an e-book titled Children's Playbook. It comprises six, easy-to-read scripts with stories ranging from a girl and her mother saving their village from an evil fairy, to three little alien pigs destroying a farm. "Very rarely do we ask children what they would want in a story. Every child came up with a plot that is connected to them in some way. For instance, one child who was fascinated by the paranormal wrote about a friendly ghost," Jain shares.

Faith and Michelle Pinto
Each play comes with a little note about the writer and their self-portrait, created by the young playwrights themselves. Jain tells us that they put out the e-book for kids, parents, families and educators to advocate the idea of reading together. "Reading is a social activity. Get your family members or friends together and read these plays aloud. It can be a great bonding exercise, as well as a starting point to explore the performing arts," she signs off. 
Log on to: @thoughtproject.in on Instagram to access the e-book
A creative escape
Eight-year-old Malad resident Faith Pinto, who gave the Children's Playbook a shot, tells us that she quite enjoyed reading the plays aloud. "I liked Animal Adventure, The Princess and Her Teacher, and The Living Lanterns," shares the grade 4 student. Her mother, Michelle, tells us that her daughter read most of the stories in one sitting. "The stories were easy to understand, enjoyable and very imaginative," Faith points out.