With his new album, music producer Anand Iyer explores the potential of Indian traditional forms with psychedelic ambience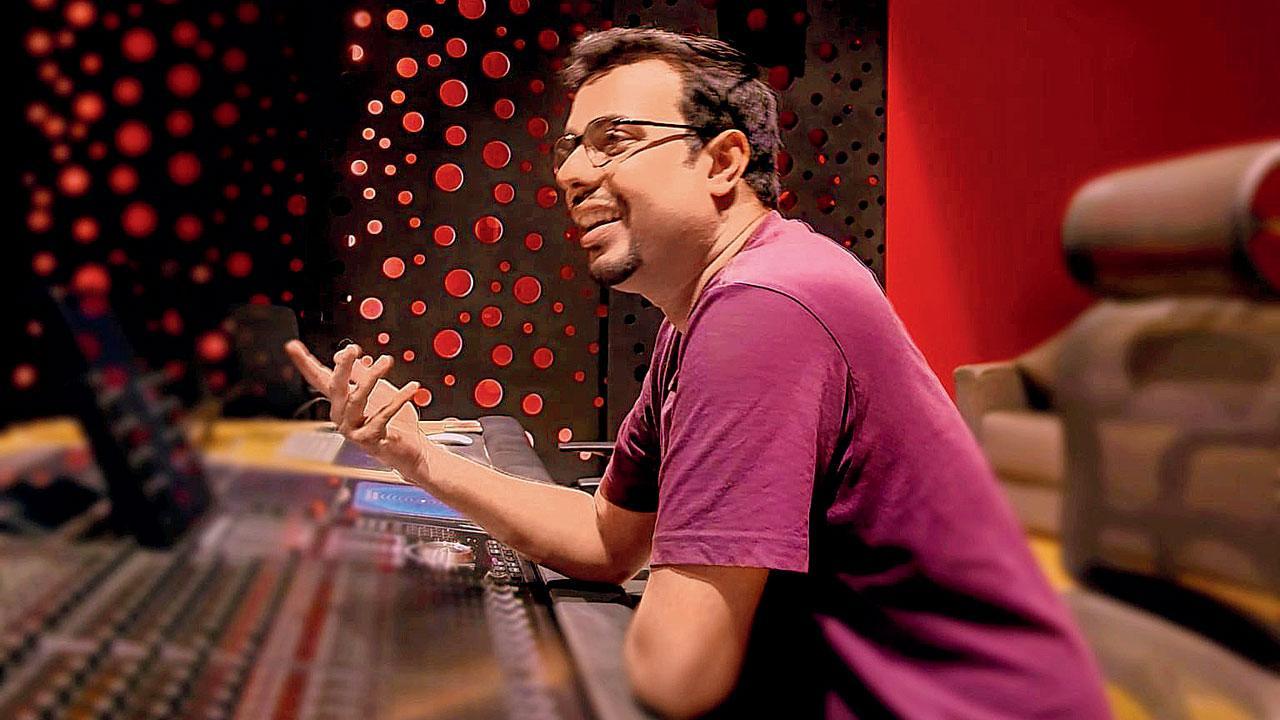 Anand Iyer
Despite the way things are, music was not meant to be the background to chores. The art form evolved as a way of communication that demanded attention and absorption from the listener. In no genre of the art is this more prevalent than in ambient music. The quirkily named Mystery of the Bluebon by Anand Iyer under the moniker Opsyllate offers a meditative escape from the heavy percussive rhythms into something more reflective.
A student of the Berklee College of Music, Iyer picked up the guitar in college. "I was into hardcore thrash metal," says the composer who was guitarist for several bands. But slowly the drive to find something different drew him to the perspective of exploring ambient sounds. "My work as a music producer requires me to constantly listen to all kinds of music. The genre of psychill and ambient music just felt calming. After all, you cannot listen to thrash metal for hours on end," he says. It was in college that he also discovered the genre of psychill. "I started listening to composers and producers like Simon Posford," the composer recalls.
ADVERTISEMENT
Psychill is the latest nomenclature to enter the psychedelic music genre. "From its start, psychill has always been associated with world music," Iyer shares, adding that the genre has seen many in Europe and the United States attempt fusion-based progressions with Indian rhythms. "But there are very few in India trying it," he notes.
Mystery of the Bluebon is a gripping listen. Made of seven tracks, the album grows on the listener with its interpretative time changes, movement and mix of Indian, Western and even African rhythms. Songs like Darase bin lage and Psynapse stand out; even tracks such as Deep dub, Attune to the moon and hoppity capture the feel with their rhythmic shifts without being too indulgent.
A unique point that stands out is the inventive use of classical Hindustani and Carnatic vocals and sounds in the album. Iyer grew up around traditional Indian music with his uncle being a Carnatic violinist. "Even my wife is a Carnatic vocalist. So, it is natural for me to choose these styles into the mix," he notes.
Despite the growing pressures of balancing work as a commercial producer and engineering tracks for games, Iyer plans to push his Opsyllate project further. "The idea is to keep making a song every 15 days or a month. It should help me get another album ready soon," he asserts. The next work, he promises, will see him venture further into the Indian heartland with music from different states in the country finding their way into the mix. It looks like there is music brewing in the atmosphere.
Log on to: Opsyllate on spotify