Explore gender-bending fashion that defies societal norms, paving the way for equal representation of the LGBTQ community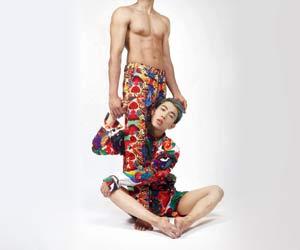 Fashion has always been a community that embraces original ideas, regardless of gender. As part of a series of events to celebrate pride month, Godrej India Culture Lab (GICL) has organised Queer Aesthetics Now! The highlight of this day-long event is garment installations on queer awareness and rights by fashion designers Sumiran Kabir Sharma, Resham Karamchandani and Sanya Suri, Ayushman Mitra, Alan Alexander, Anvita Sharma and Asit Barik, and Kristy De Cunha.
"We wanted to capture the direction in which the pride movement is heading. If you trace history, earlier it was about health and activism, but things are changing today, and young urban people are dealing with gender queerness in a starkly different way. Three of these modes are networking, theatre and aesthetics. So, the day-long schedule of events is divided into cinema, fashion and performance," says Saniya Shaikh, curator of LGBTQ Now!
On: January 20, 11 am onwards
At: Auditorium, Godrej ONE, Vikhroli East
Email: indiaculturelab@godrejinds.com to RSVP
Call: 25188010
Bobo Calcutta by Ayushman Mitra
Kolkata-based Ayushman Mitra considers himself to be an artist first and a fashion designer later. He uses his art on garments to work as social boosters of the queer philosophy he believes in. His installation will be a sexless cotton jumpsuit that depicts gender-neutral faces in a lip-lock. The digital prints of Mitra's artworks are enhanced by hand embroidery by craftsmen from West Bengal, in shades of the pride flag. "Visibility leads to acceptance. These gender-less faces are a metaphor for the liberation of love and acceptance of oneself. When I started my label, a lot of people used my clothes as conversation starters. I thought, if I move my art to public spaces in the form of fashion it will start conversations on uneasy topics such as the rights of the LGBTQ community," explains Mitra.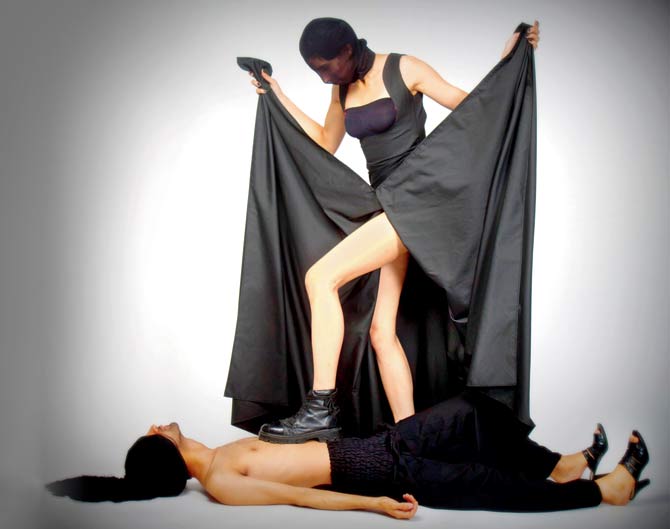 Anaam by Sumiran Kabir Sharma
Sharma uses the philosophies of metaphysical powers like Shiva-Shakti and Yin-Yang. The dual energies are represented by a white shirt for Shiva while the black drape evokes Kali.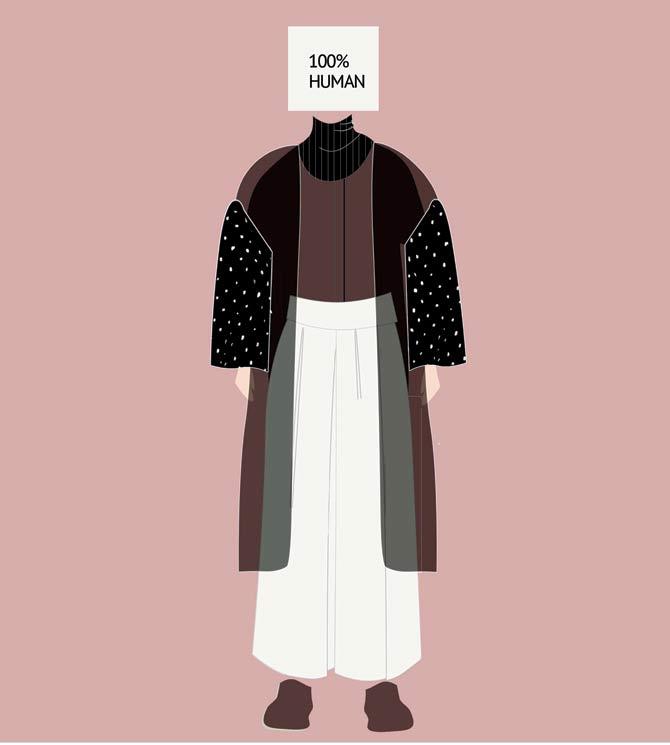 The Pot Plant by Resham Karmchandani and Sanya Suri
"Even in gender-fluid clothing, menswear cuts are very prominent. If women wear jeans or power suits, it is not frowned upon, but if you see a man in a dress, it's not acceptable," muses Karmchandani. The label's installation titled, I Am, uses supposedly feminine fabrics like chanderi and bandhani to craft garments that don't confirm to a gender.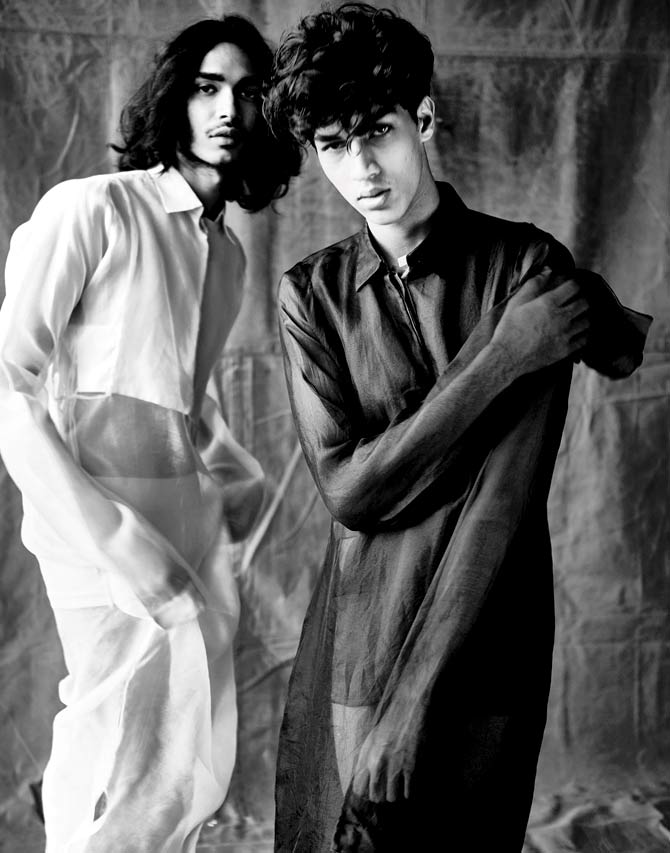 Kaleekal by Alan Alexander
Designer Alan Alexander works towards creating clothes that are devoid of gender tags. His installation, Otherness, attempts to reclaim identity through the abstraction of gender. "If you take something as simple as a shirt, it has a gender. But fashion has always been an open and expressive medium that helps you break such boundaries," says Alexander.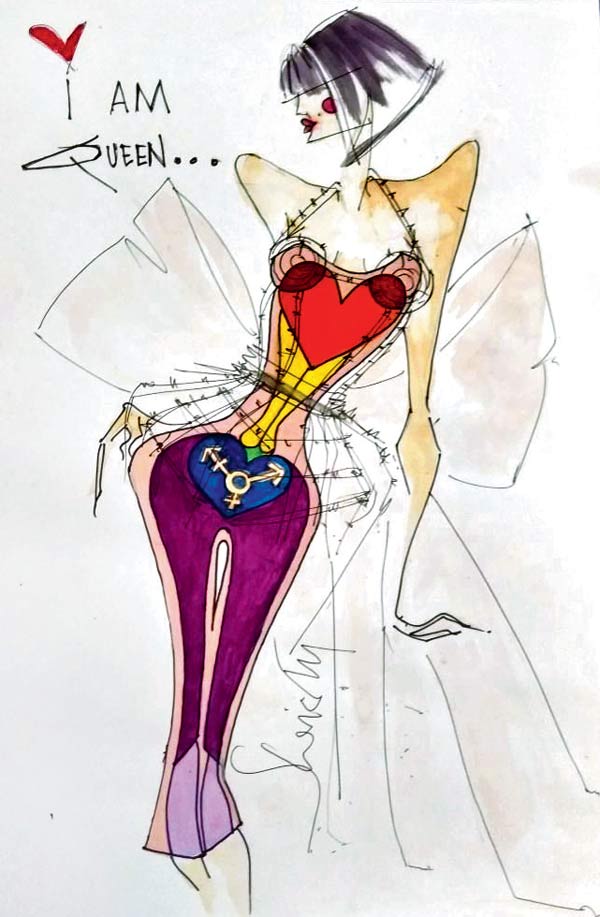 Kristy De Cunha
De Cunha's installation, titled Love is Too Beautiful to be Hidden Behind a Cage, is inspired by the book The Scarlet Letter by Nathaniel Hawthorne. De Cunha feels that no one should compromise on their right to love due to gender labels and moral shaming.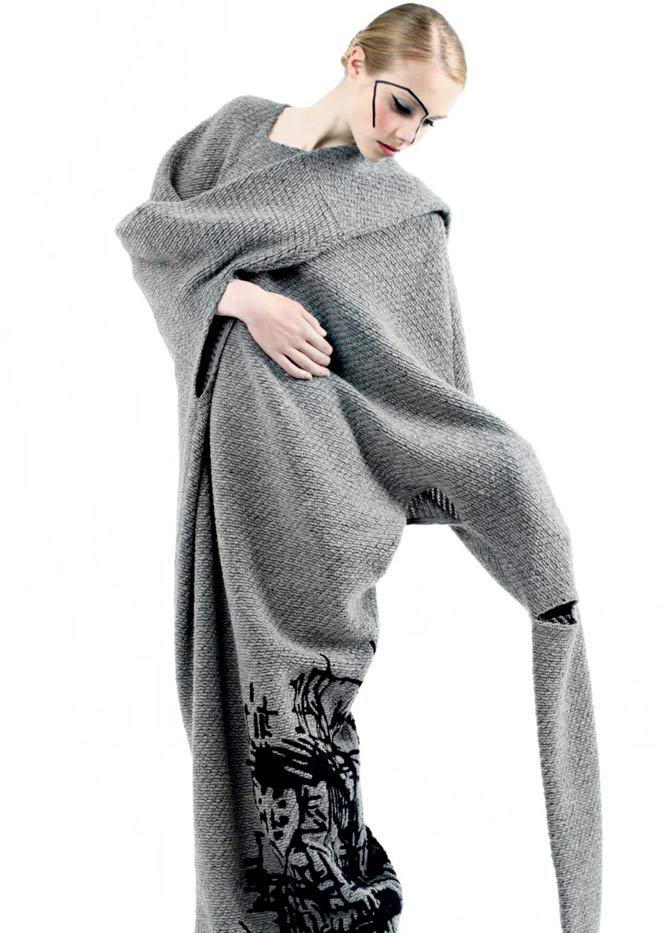 Two Point Two by Anvita Sharma and Asit Barik
Two Point Two's installation, titled Ze - The New Me, uses the concept of Ze to be the gender-neutral pronoun instead of he or she. The flowing grey ensemble represents gender fluidity and the length of the garment acts as an indicator of the long journey of the LGBTQ community towards triumph. "When people say unisex and genderless clothing, it's generally menswear that women wear; we want to change these categories. A skirt doesn't belong to womenswear, it's just a piece of garment," reasons Sharma.
Catch up on all the latest Mumbai news, current affairs from Mumbai, local news, crime news and breaking headlines here
Download the new mid-day Android and iOS apps to get updates on all the latest and trending stories on the go