A nature and heritage walk aims to acquaint Mumbaikars with the historic location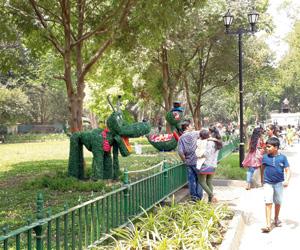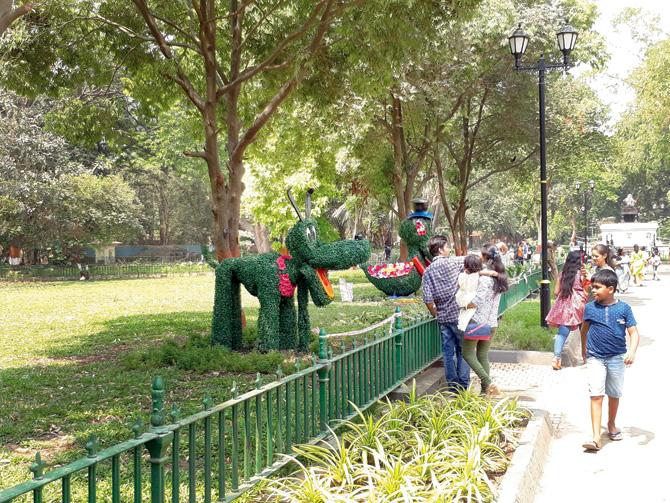 The botanical gardens in Byculla
Byculla's reputation as a swamp that would get submerged during high tide got a turnaround post the reclamation in the early 19th century. Thereafter, it transformed into a cauldron of wealth, culture and history that attracted citizens who were looking for clean, open and green spaces outside of the high-profile and congested Fort.
ADVERTISEMENT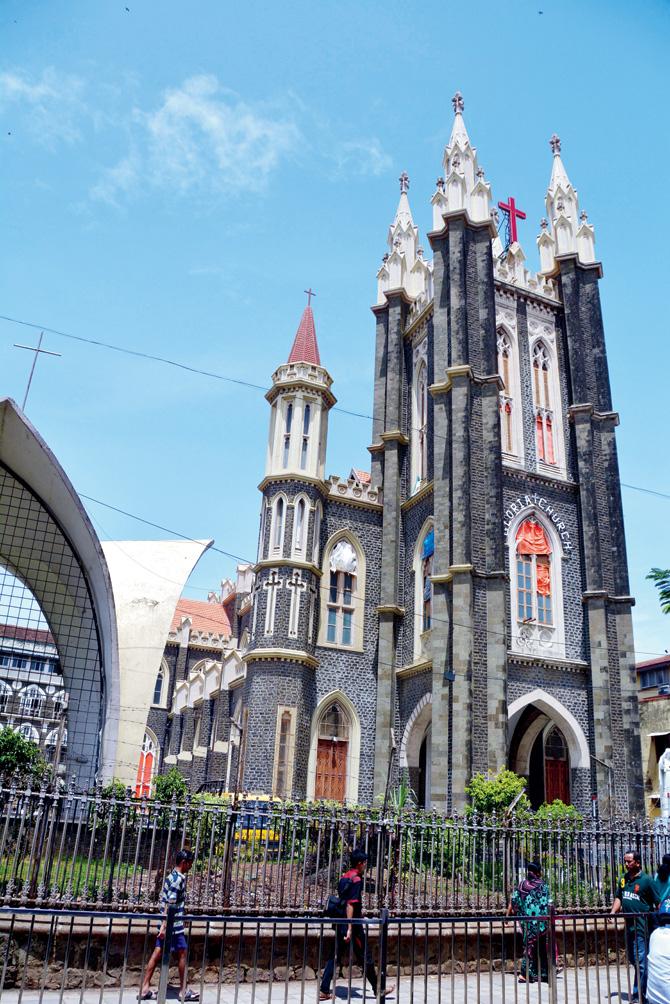 Gloria Church
The place was home to the city's first museum, Victoria and Albert Museum (today's Dr Bhau Daji Lad Museum) and was also the preferred location for Sans Souci (today's Masina Hospital), the residence of the Jewish visionary David Sassoon. The advent of the railway line in 1853 changed its character, and the tony area transformed into a mill and industrial urban centre.
These and several other nuggets of Byculla's fascinating origins, including that of its botanical garden at the Veermata Jijabai Bhosale Udyan and Zoo, will be part of a nature, art and heritage walk organised by Piramal Museum of Art. "The city is in a constant state of flux. The migratory population may not have a sense of the communities and heritage of Mumbai's older localities as they move into new homes across the city. An area such as Byculla abounds in both built and intangible heritage, and we wanted to develop an activity or programme that draws these flagposts of the cultural heritage of a locality using the arts," says Rashmi Dhanwani, head, programming, Piramal Museum of Art.
Dhanvani elaborates that this walk was designed drawing what might seem disparate but are actually related lines between art (Thukral and Tagra), nature (the botanical garden) and heritage (the museum, Gloria Church, Masina Hospital and Regal Cafe), The walk begins at the Piramal museum's soon-to-open Byculla Gallery that features 26 artworks inspired by the flora of the botanical garden by noted artists Thukral and Tagra. Hutokshi Rustomfram, author of the book, Rani Bagh 150 Years (to mark 150 years of the landmark in 2012) and the co-founder of Save Rani Bagh Botanical Garden Action Committee, will then conduct a nature walk at the gardens.
Set up in 1861, Mumbai's largest public green open space boasts of the most diverse agglomeration of trees (over 3,000), with 286 species of trees and over 800 species of plants. This vital green lung occupies 53 acres and also happens to be the city's most visited public space. Rustomfram tells us the garden was first set up by the British in Sewri but it had to be shifted due to lack of accessibility and low footfalls. City stalwarts such as Sir George Birdwood, Rustomjee Jeejeebhoy, Jugannath Sunkersett and Dr Bhau Daji Lad were involved in raising money for what was called Victoria Gardens and Museum at the time.
"There are numerous giants in the park; many are native, and there is an equal number from other continents. There's a huge baobab from Africa, over 100-year-old kajuput trees from Australia and Kailashpati trees. Because of the diversity of species, some tree is always fruiting and flowering. It supports a bio-diversity of birds, butterflies and small mammals such as mongoose and bats," adds Rustomfram.
Alisha Sadikot will focus on the heritage aspect during the walk, "I will be looking at the evolution of the neighborhood. Everything about Byculla is interesting; the several layers of its history are still visible. If you walk down Dr Ambedkar Road, you spot glimpses from different time periods, from when it was home to the rich and their mansions surrounded by gardens to the history of mills."
On : January 7, 8.15 am
starts at : Piramal Museum of Art, Byculla.
Register at : insider.in
Cost : Rs.200
Catch up on all the latest Mumbai news, current affairs from Mumbai, local news, crime news and breaking headlines here
Download the new mid-day Android and iOS apps to get updates on all the latest and trending stories on the go
"Exciting news! Mid-day is now on WhatsApp Channels

Subscribe today by clicking the link and stay updated with the latest news!"
Click here!