Sign up for an immersive summer flower trail taking place inside a lush forest in Goregaon this weekend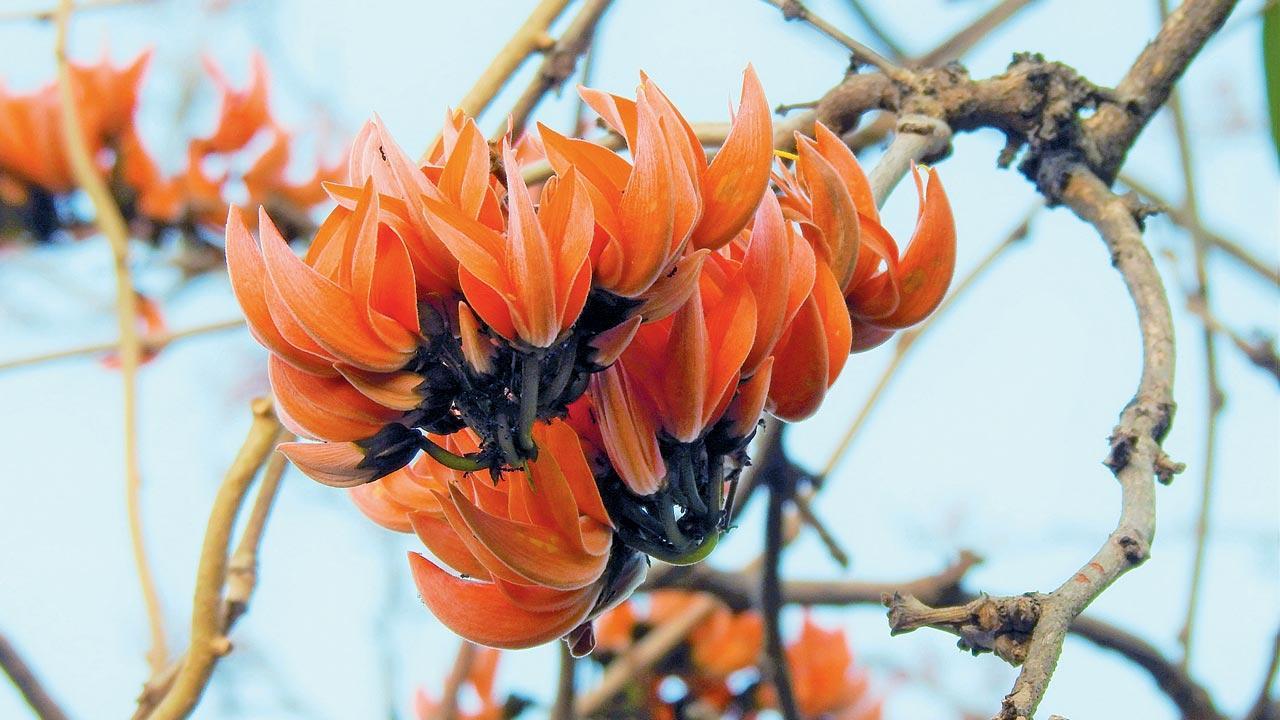 File photo
Summer is the perfect time to witness several blooming and pollinating flowers that may wither away or evolve into fruits by the next season, Kiran Thumma, botanist and education officer at Bombay Natural History Society (BNHS), tells us in a conversation.
Leading a summer flower trail this weekend at BNHS CEC, Thumma will educate participants about native flowering plants that are ecologically and historically important to Indian soil. "We will teach them everything, right from the flower structure, and the pollination process, to dispersal. Cool anecdotes about mythological stories attached to some of the flowers, and their medicinal and edible purposes will also be discussed," she explains.
ADVERTISEMENT
Here's a look at some of the flowers that will be a part of this extensive trail.
Palas (Butea monosperma)
This native flower is popular as a colouring ingredient during Holi. Not only is it naturally bright orange in colour, but it also offers medicinal benefits to the skin. Tribal communities in Maharashtra and Chhattisgarh drink it as a sherbet during 
the summer. 
Kala kuda (Wrightia tinctoria)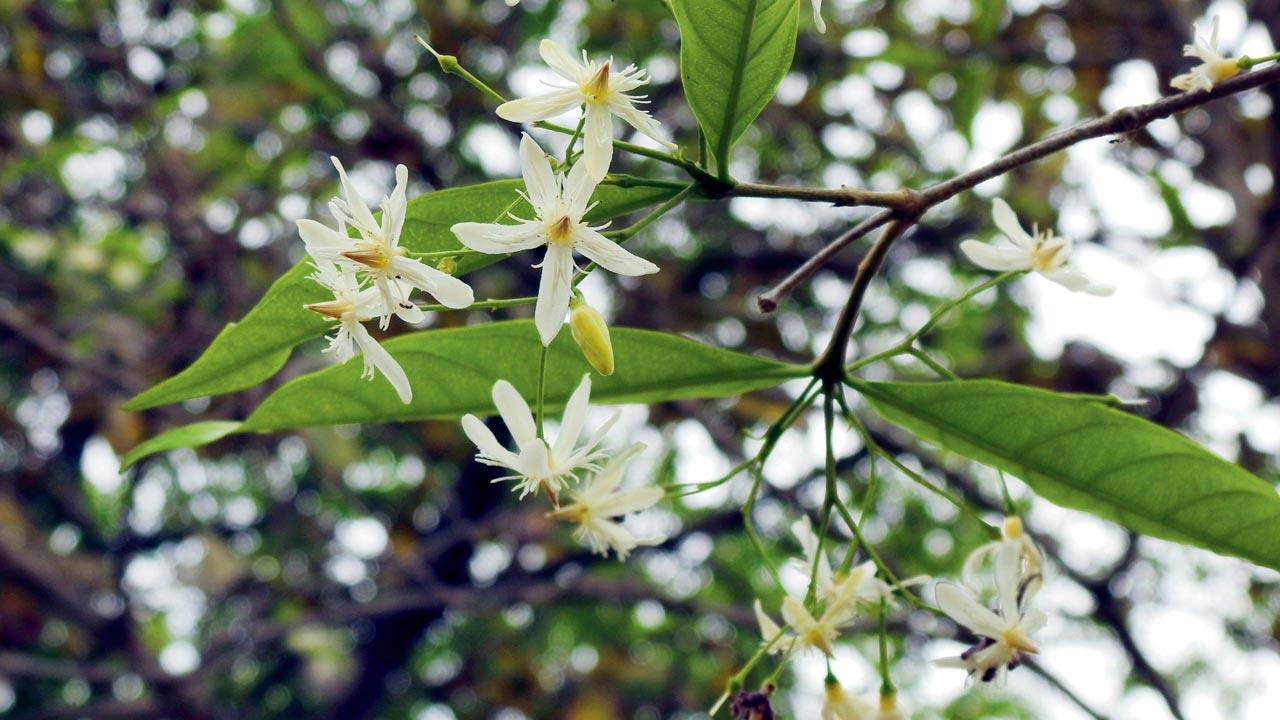 Also known as pale indigo because of the blue colour yielded by its leaves, the latex of this plant is believed to have preservative qualities. A few drops of the latex in milk supposedly enhances its shelf life. The famous Channapatana wooden toys are made using kala kuda wood.
Kaushi (Firmiana colorata)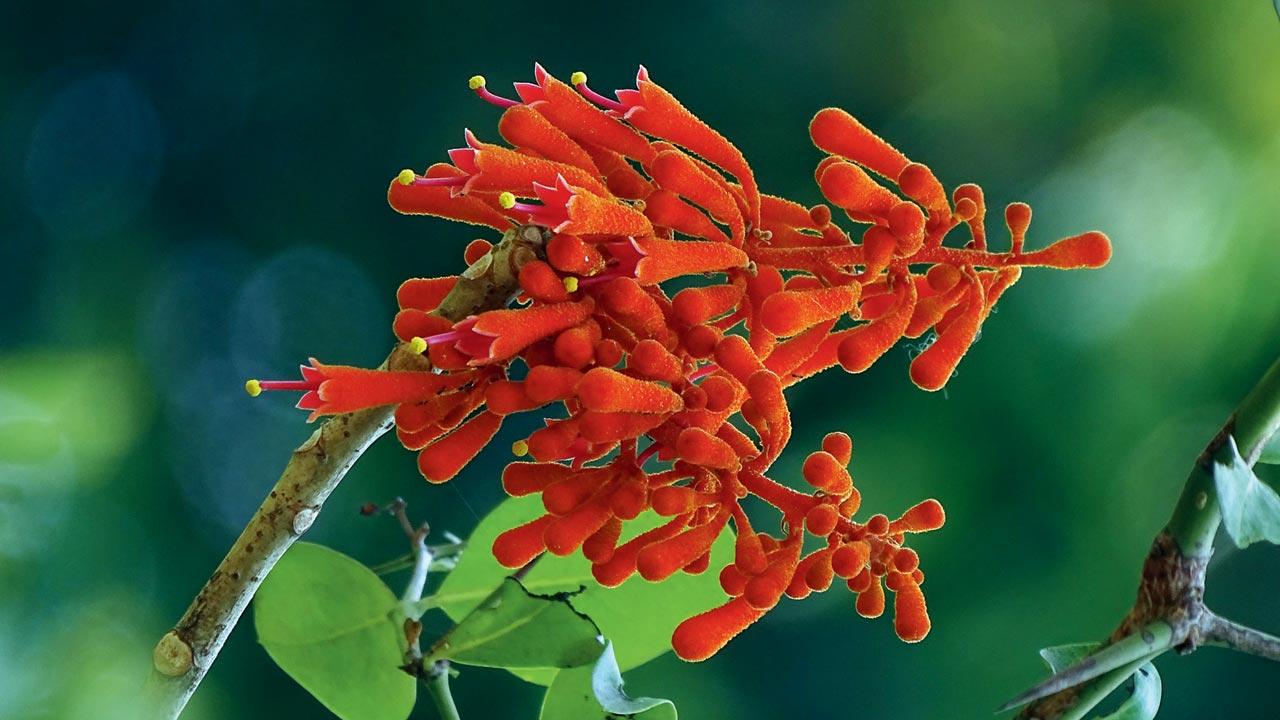 These scarlet-coloured dropping flowers are a favourite of sun birds. They are great sites to spot the bird collecting nectar from the flower.
Piluki (Combretum ovalifolium)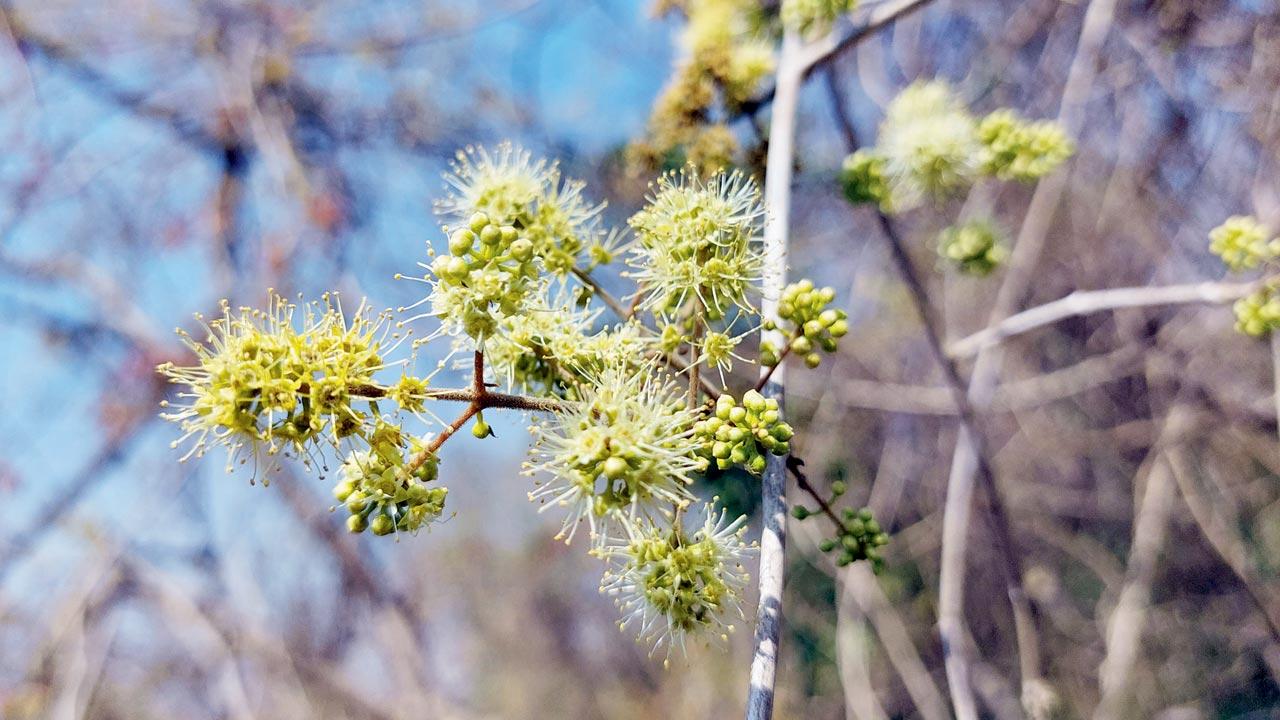 This large climber, has winged fruits that help to disperse them to some distance or away from the mother plant. The plant is useful to treat peptic ulcers, diarrhoea and dysentery.
Ukshi (Getonia floribunda)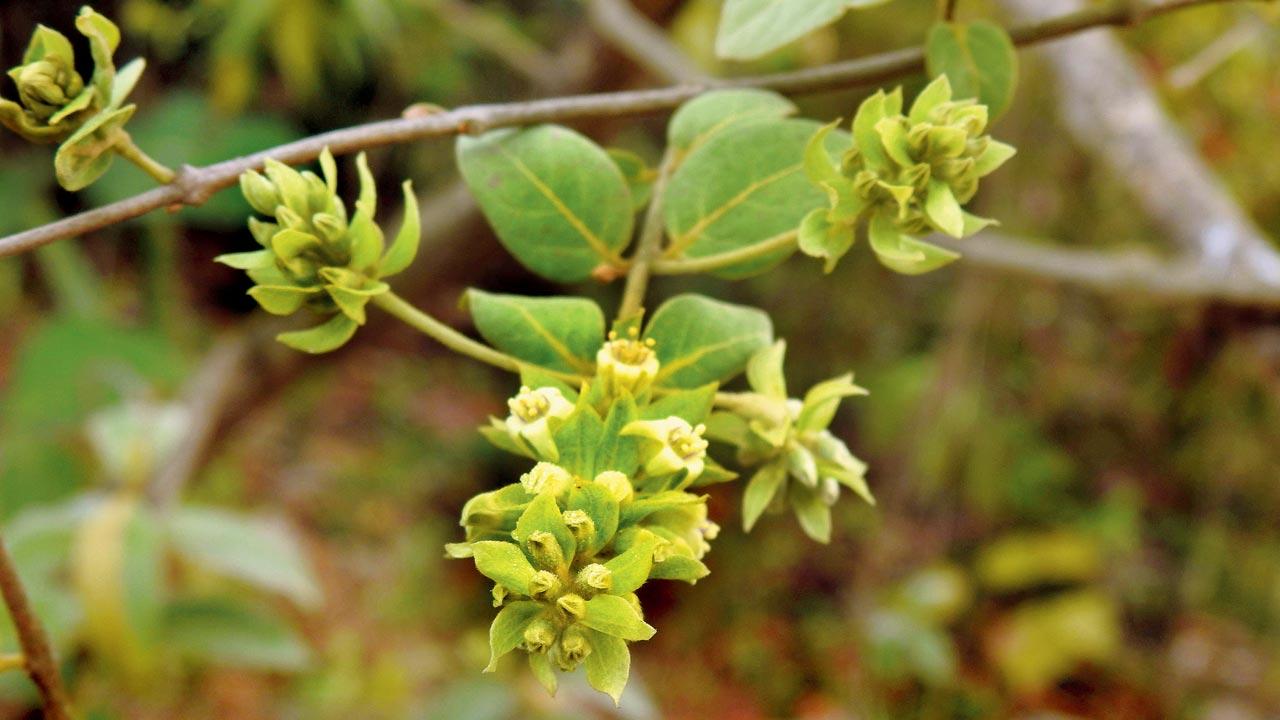 It is a climber plant that is known for storing water in its veins; people often use it to quench their thirst. The leaves and fruits of this flowering plant are also used for treating jaundice, leprosy, stomach worms and more.
Indrajao (Holarrhena pubescens)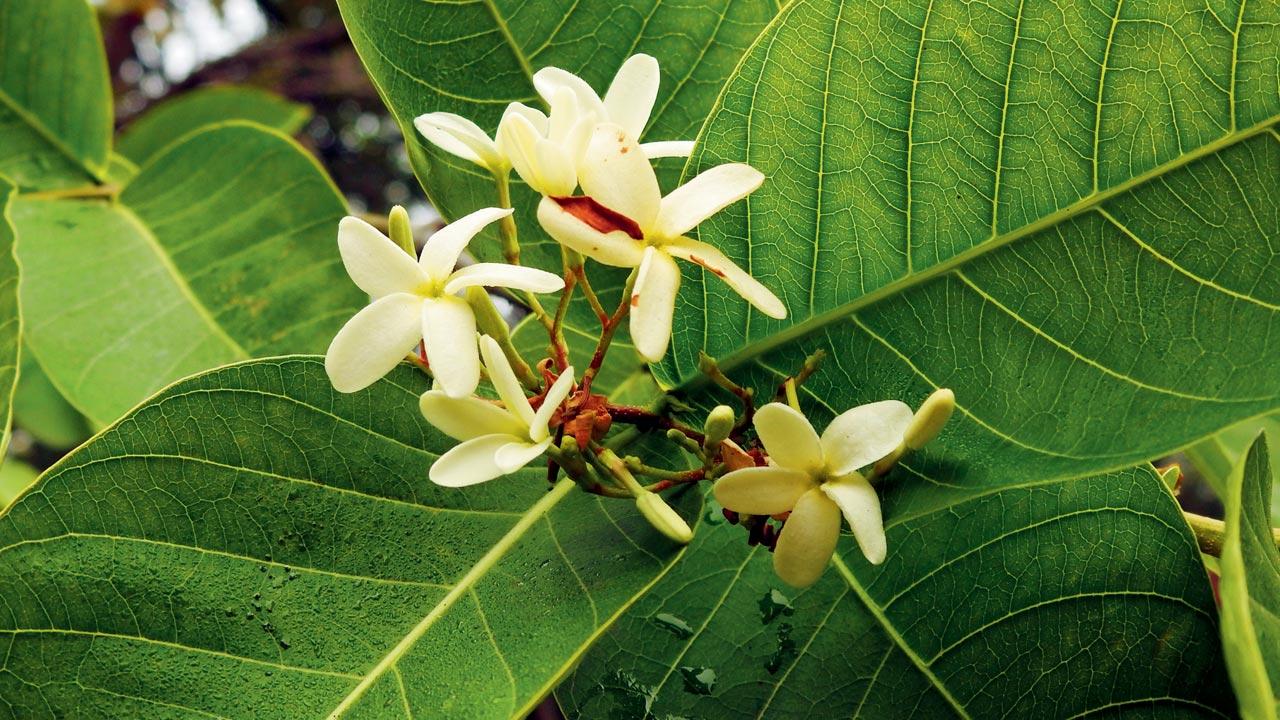 This plant has edible flowers which are consumed as a vegetable by the tribal folk. The bark of the tree is also useful in the treatment of piles, constipation, skin diseases, and dysentery.
Kakad (Garuga pinnata)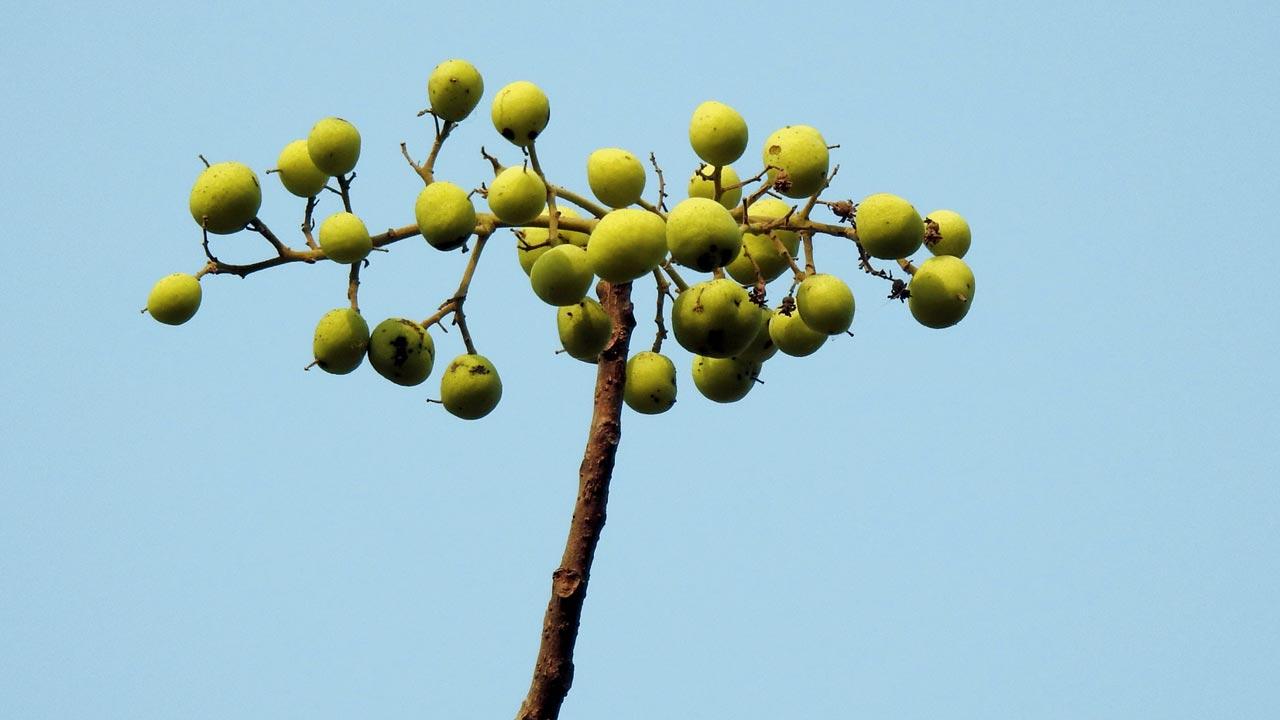 These unripe fruits are round, sour like gooseberries and are eaten raw or pickled. They are used as medicines for their anti-inflammatory, anti-oxidant, anti-cancer, wound healing and anti-diabetic properties.
Search for the native
Participants walk in the CEC forest during a tree walk conducted earlier this year
Thumma notes that although there are many gardens and parks across the city, exotic flora can be spotted in quite a few places. These plants do not have much purpose apart from being ornamentals. "There may be one or two native species, but otherwise local plants cannot be found widely in the city," she sighs.
The botanist lists a few places where residents can head to this summer:
. Sanjay Gandhi National Park, Borivali East.
. Sagar Upvan Garden, Cuffe Parade.
. Maharashtra Nature Park, Dharavi.
. Rani Baug, Byculla.
On April 2; 8 am to 10 am 
At Conservation Education Centre, near Film City, General Arunkumar Vaidya Road, Goregaon East.
Log on to forms.gle/nE1skAQnuMgH86Xk8
Call 8591318027 or 9594953425 
Cost Rs 450 for members; Rs 550 for others