A contemporary take on the ancient art form awaits you at Byculla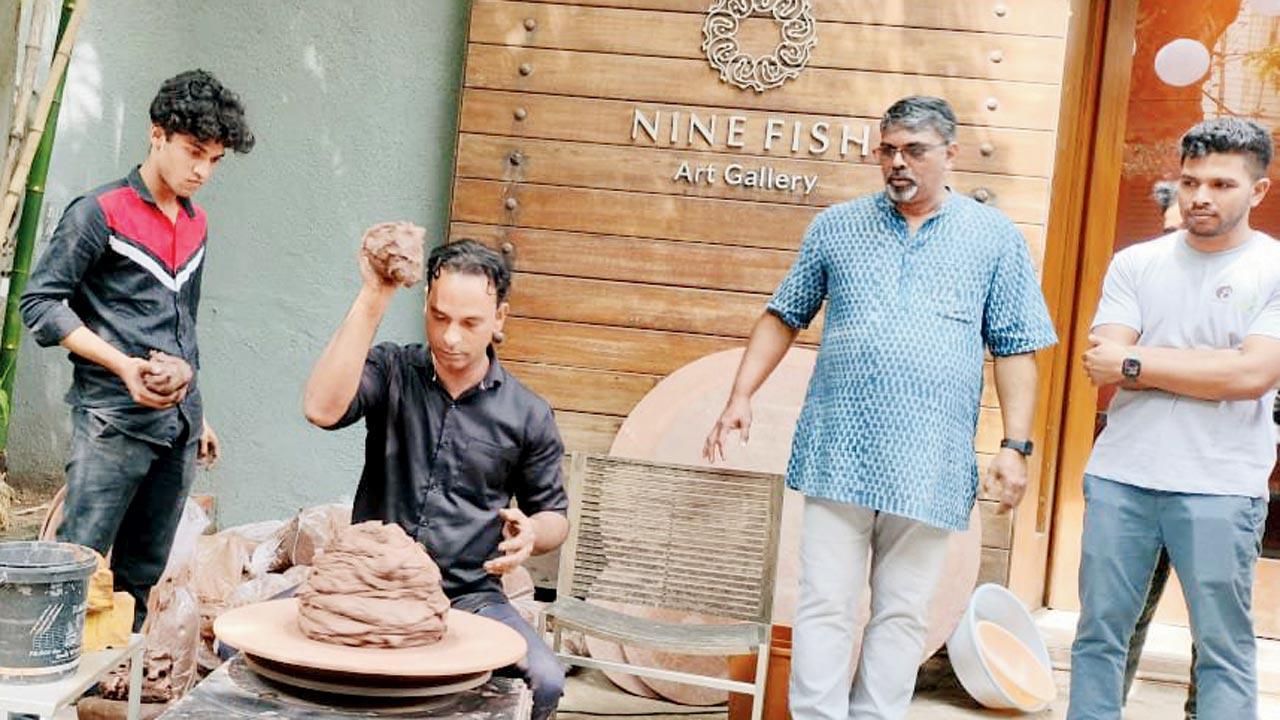 Abbas Galwani works on one of his creations for the festival
Clay can be forgiving in nature, and thus enables the artist to create new forms despite the flaws. The result often leads to stunning art. Taking a cue from this thought process, you can soak in all things clay at the first edition of the Clay Festival 2022  at The Great Eastern Home in Byculla. Curated by Studio White&Gray and Anvi  Pottery, it is supported by Nine Fish Art Gallery and Dot Line Space foundation.
The festival will bring together one talented artist from each Indian state and Union Territory to display a variety of work and expression. This talented bunch was selected organically from among thousands of entries received from across the nation. The festival promises its visitors three days filled with sessions on art and other creative activities including music. 
ADVERTISEMENT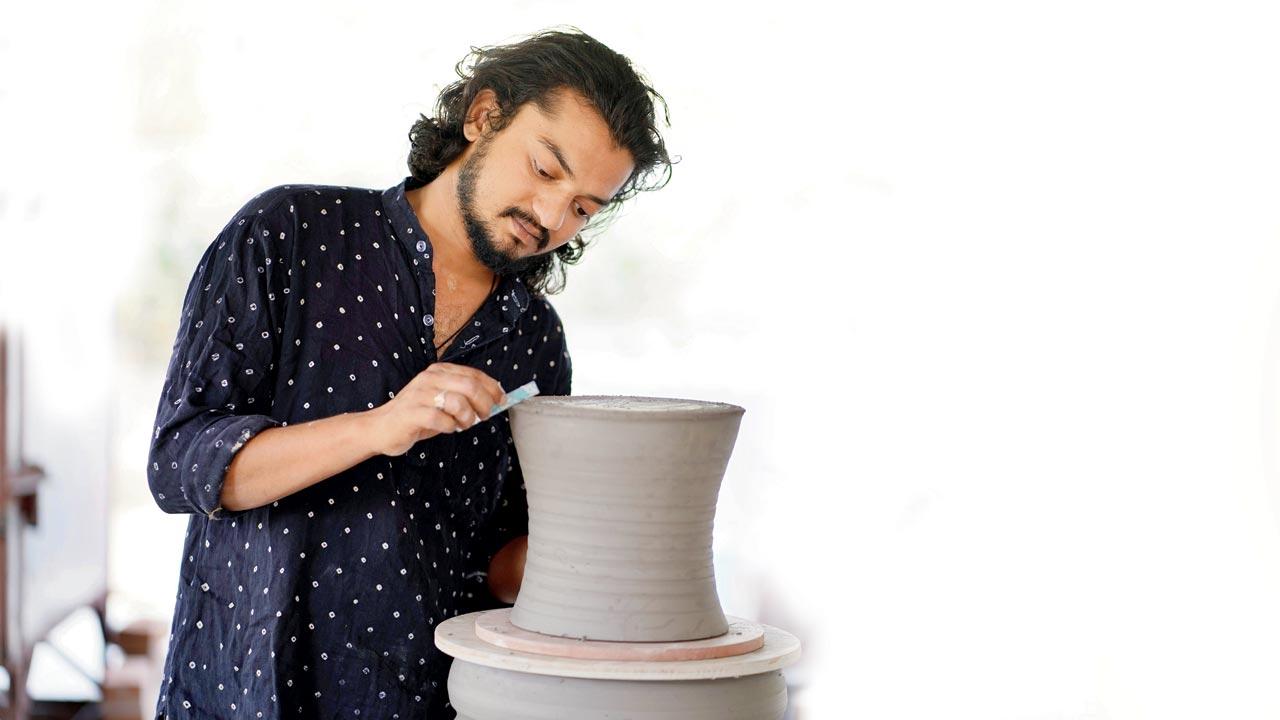 Hardik Chavda is one of the artists showcasing his works
The schedule includes detailed discourses on the Indian Studio Pottery Movement by Anjani Khanna; Italian art curator and critic Jean Blancheart will elaborate on Italian and international contemporary ceramics with Matthew Piepenbrok; Ismail Plumber will explain glass art ceramics; and Subodh Podar and Shalan Dere will reveal their ceramic practices. Visitors can also witness a session called terracotta on wheel by Abbas Galwani while Neha Deshpande has a workshop lined up for kids.
Seven chosen artists will receive a scholarship and undergo mentoring to expand their artistic abilities. Meanwhile, a special show, titled Ya Ghat Bheetar, exploring the metaphor of 'body pot' in traditional South Asian poems and philosophies, will be headlined by artistes Shruti Veena Vishwanath, Sumana Chandrashekhar on ghatam, and Neil Mukherjee on guitar.
 The organisers wish to see many editions of the festival and Gourmoni Das, curator and director of Dot Line Space Foundation, implores, "The common mud, clay or earth has been shaped and has in turn shaped our lives almost from the beginning of human civilisation. The maiden edition of the Clay Festival is a celebration of the myriad interpretations of this 'mitti' — by artists from across the Subcontinent, by bringing their cultural sensibilities to the forefront while exploring this most mundane but primary of elements."
TILL October 20; 10.30 am to 9.30 pm
AT The Great Eastern Home, The New Great Eastern Mills, Dr Ambedkar Road, near Rani Baug, Byculla East.
CALL 9004555034
LOG ON TO ninefish.in