After two online editions, an NGO's annual art exhibition is back on ground to raise funds for cancer fighters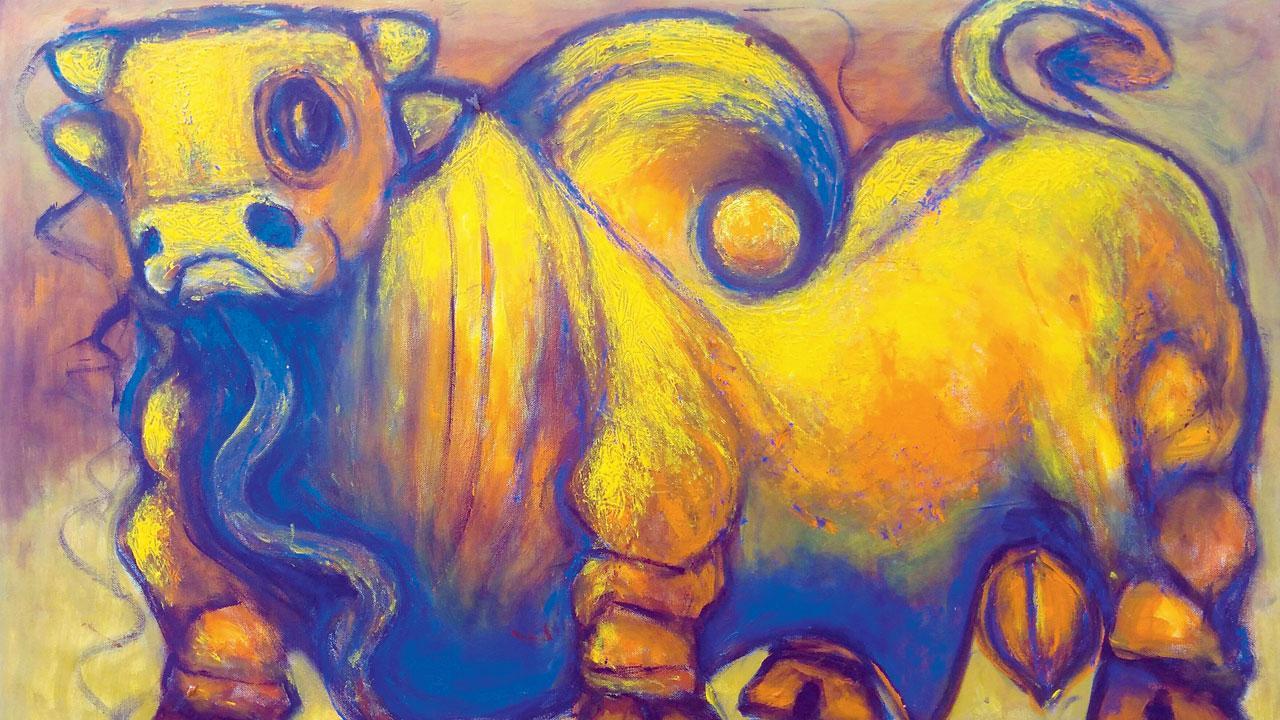 A painting by Villagemookaiyya Mookaiyya
There is strength in numbers, especially when it comes to fighting cancer or the big C. Support in all forms is crucial, whether through nutrition, lodging for families travelling to the city for treatment, or the most important — financial aid addressed by various NGOs. Colours of Life by Cancer Patients Aid Association (CPAA), a non-profit organisation, is an annual art exhibition and sale that showcases the works of India's leading artists to raise funds for cancer fighters.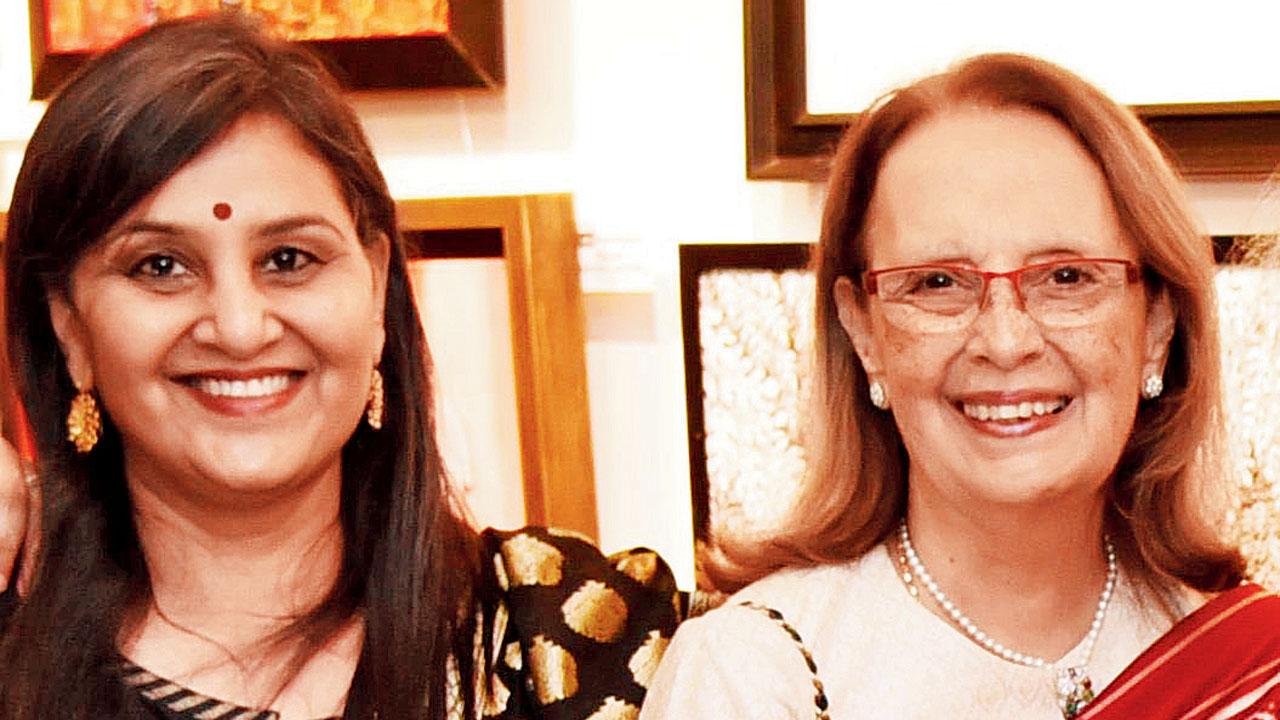 Shubha Maudgal and Pheroza Godrej
Dr Shubha Maudgal, executive director, CPAA, tells us, "One of the major problems we face is the financial burden as new cancer drugs are very expensive and COVID-19 has driven the price of treatment higher. Since I joined CPAA in 1999, we have often experimented with different ways of fundraising." She adds that it was senior artists Ved Nayar and Gogi Saroj Pal who came up with the idea of raising funds through art, and in 2005, the first exhibition was held with support from Pheroza Godrej, and other corporates who sponsored the cause over the years. Today, the exhibition is in its 18th edition. After holding online editions for the last two years, the exhibition will return to Cymroza Art Gallery next week.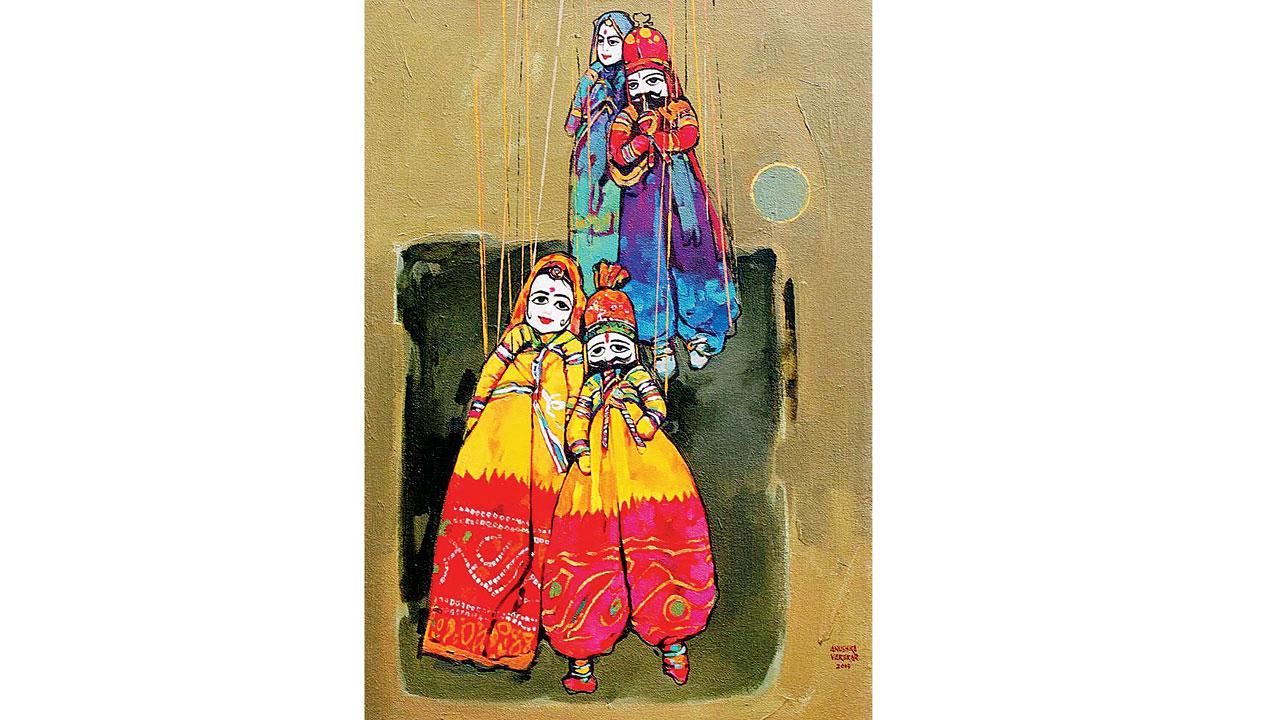 A painting by Anushka Varekar
Each year, the show opens with a focused theme such as miniature paintings or women artists. This year, the event will stress on the importance of a community effort towards fighting the disease with the theme titled, 'beAting canceR togeTher', — the letters capitalised to spell art. Maudgal explains, "The theme emphasises how artists, galleries, buyers and everyone who visits the exhibition can explore and witness art play a role in bringing people together to fight cancer." She announces that this will be the first edition to feature prominent and upcoming artists from Kerala, Andhra Pradesh, Telangana and Karnataka in addition to artists from Maharashtra and West Bengal.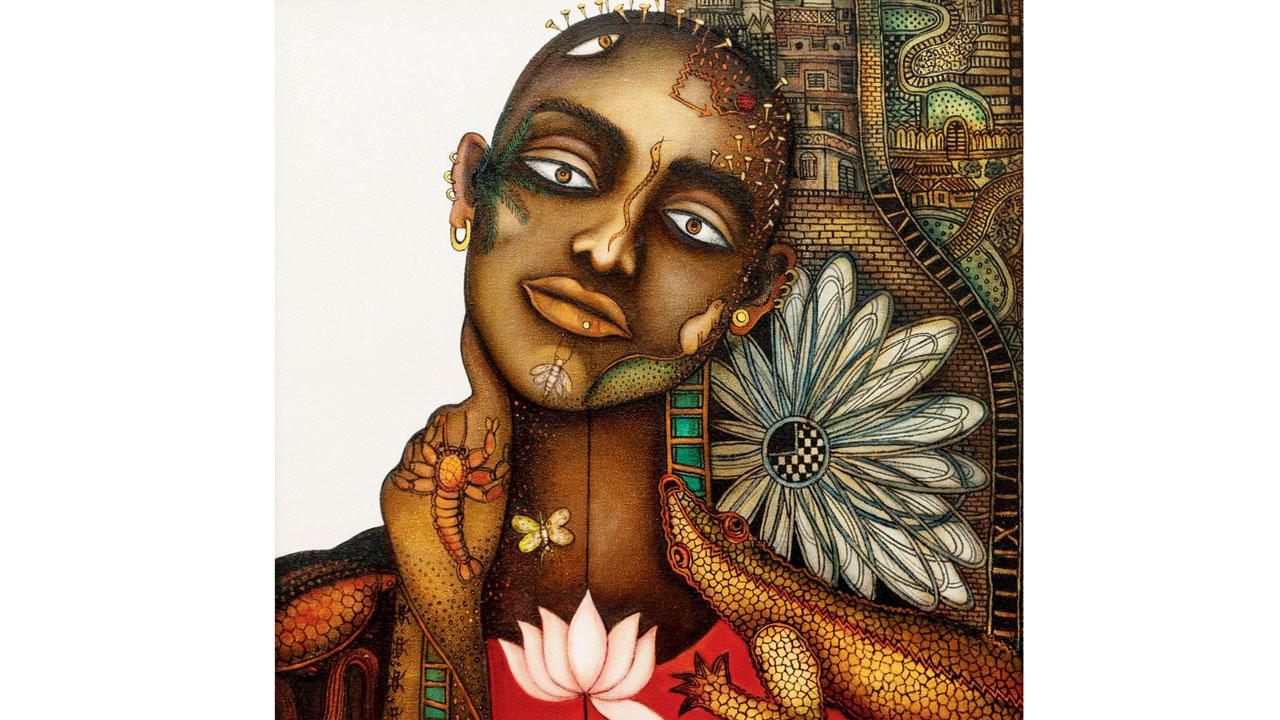 Artwork by Shipra Bhattacharya
The exhibition will showcase 214 works spanning a range of genres including abstract, figurative and landscape works. These include paintings by 105 artists such as Shipra Bhattacharya, Villagemookaiyya Mookaiyya, SG Vasudev, Lalitha Lajmi, Haku Shah and Satyajit Varekar, Anushka Varekar, Biswajit Mondal, Prithuj Mondal, Gurudas Shenoy, Rama Suresh, and others, which ensures that there is something for everyone.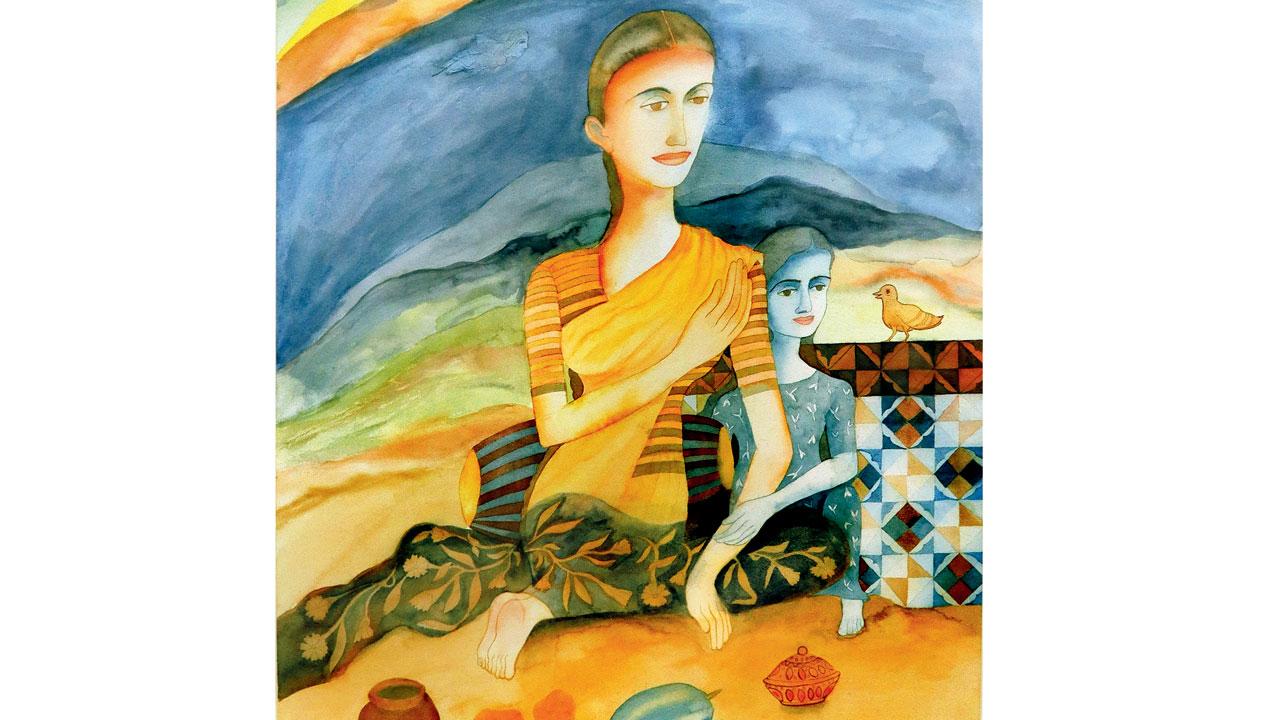 A painting by Lalitha Lajmi
"We were thrown into the deep end when we started out. But whoever we reached out to for help, came through, giving their paintings to us as donations. I only had to  request Sakina Mehta and she gave us a beautiful painting of a crow that her husband, Tyeb Mehta, had made for the first exhibition we hosted," Maudgal reveals.
From: September 22 to 30; 11 am to 7 pm
At; Cymroza Art Gallery, Bhulabhai Desai Road When is Shardiya Navratri 2022?