Participate in this six-day workshop on cyanotype and silver gelatine printmaking that will expand your vision as an artist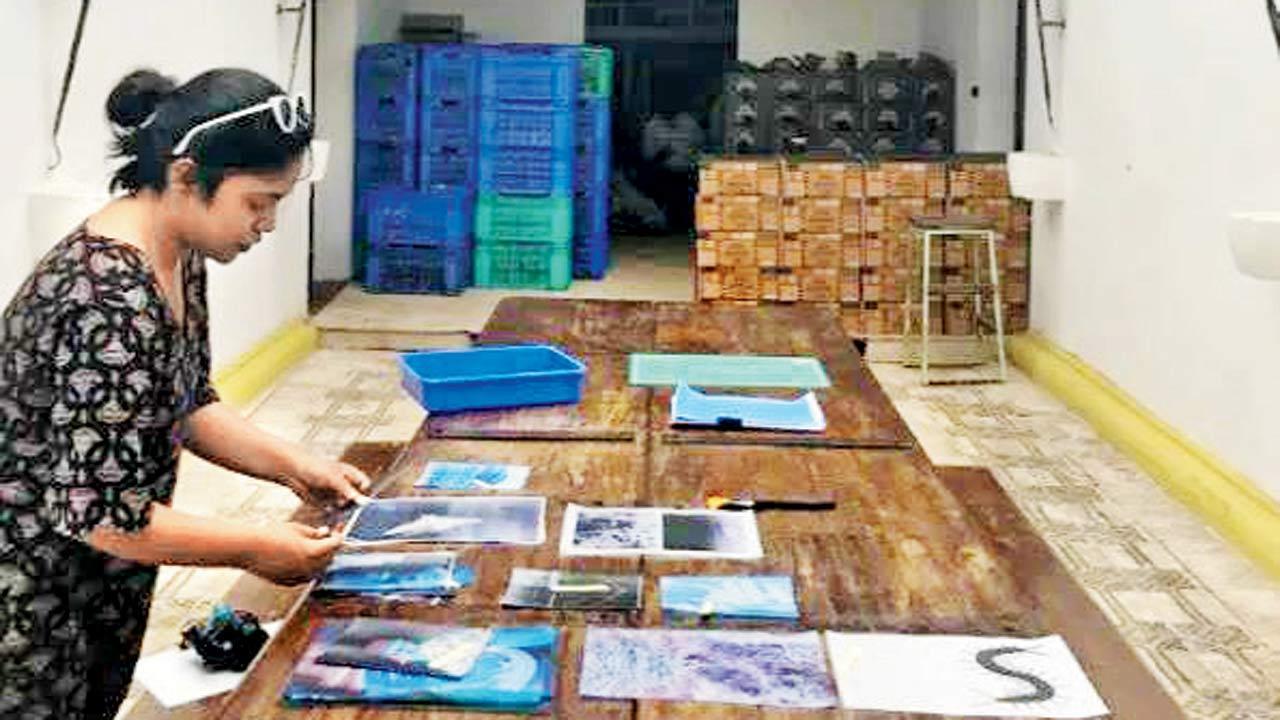 Urna Sinha with a spread of cyanotype prints
In 1842, John Hershel, fascinated by photography, sought to discover the effulgence of colour in photographs. He observed iron salts react to light and used the experiment to invent the process of cyanotype printing. He witnessed photographs change to shades of blue. In a similar quest, Anna Atkins, Hershel's friend's botanist daughter, used dried seaweeds on paper, inspired by Hershel's experiment, and became one of the earliest users of cyanotype, publishing her work in a three-volume-compilation, Photographs of British Algae: Cyanotype Impressions in 1843. With the rise in digitisation, this phenomenon seems to have re-emerged. It offers an alternative to the processes of photographic printmaking.
The enigma excited artist and photographer Urna Sinha when she learnt about it in Shantiniketan, for the first time, during her undergraduate studies in art. "I was amazed by what time, light, and water could do to our images," she shares.
ADVERTISEMENT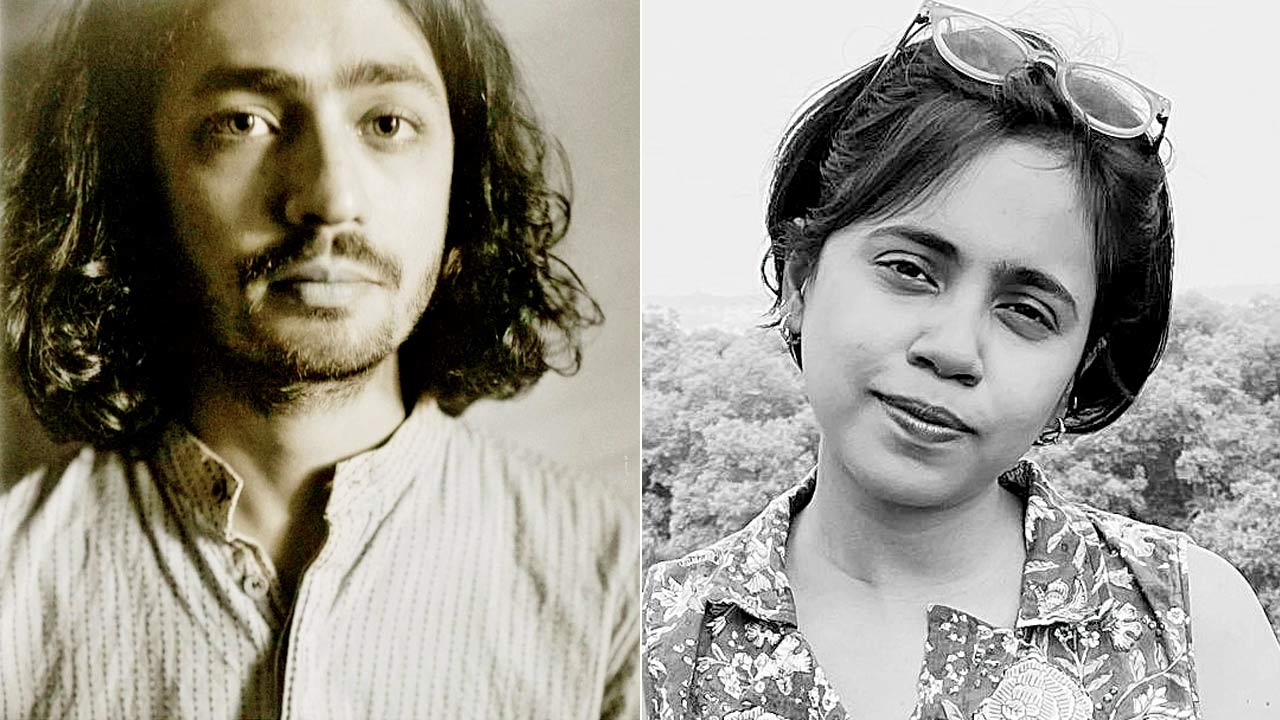 Shahrukh Anklesaria and Urna Sinha
Along with her filmmaker and photographer friend Shahrukh Anklesaria, Sinha will conduct a six-day workshop for those passionate about image-making processes. This will include a screening and discussion of Agnès Varda's films, as well as archives from the Versova studio to enable participants to think of possibilities within images. The artists will also talk about their own practices with cyanotype and silver gelatine printing processes. The participants will then get to use the material and work on their own photographs using the two techniques and learn how to sequence them. Their prints will be exhibited on the last day at the studio, open for public viewing. The main idea of the workshop is for the attendees to understand time in image-making processes, by engaging meaningfully with archives that salve our longing to connect with the distant past.
"I don't want to look at time. I want to experience it," Sinha tells us. "What I love most about these processes is that you can sit under the sun and you can slowly see the image develop into something new under light and water. That's when you get to understand time beyond its physicality and linearity," she signs off.
On March 27 to April 1; 11am to 6 pm 
At Harkat Studios, Versova.  
Log on to insider.in
Cost Rs 9,000