A traditional bridal chorus and the poetry of separation spur the Kashmiri poet Alif's latest musical adventure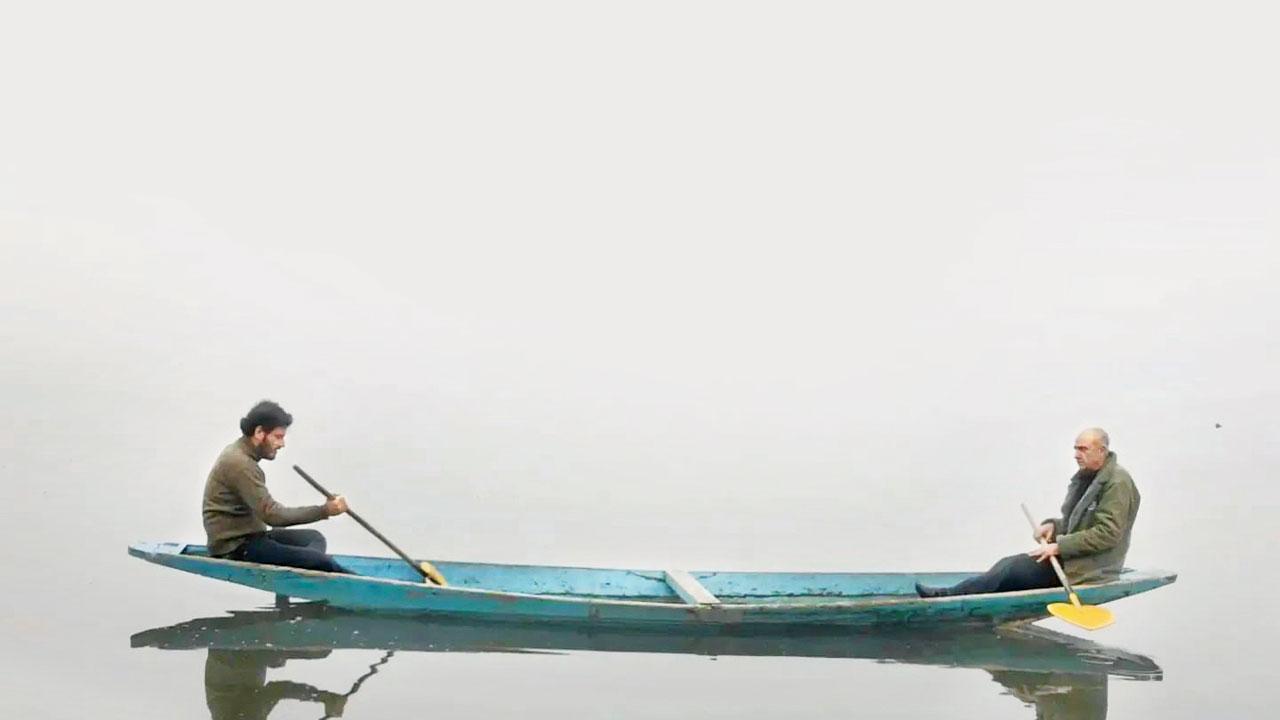 A moment from Shikwa e malaal that was shot in Kashmir. Pic Courtesy/Facebook
Weddings are stressful. They are hectic, packed with people, and never without drama. This drama forms the basis of the story around which composer Mohammed Muneem aka Alif builds his latest single for Coke Studio Bharat, Kaya karie korimol. Its upbeat rhythms are underlaid with a traditional Kashmiri folk ethos that runs through its core.
Muneem should know. The writer-composer has been a distinct voice on the Indian indie music scene since 2008. Shuttling between Kashmir, Pune and Mumbai, he describes his journey as one driven by emotion — a factor that drove Kya karie korimol's sound. While the song had been part of their rise in 2018, Muneem shared the latest version was built to tell a story.
ADVERTISEMENT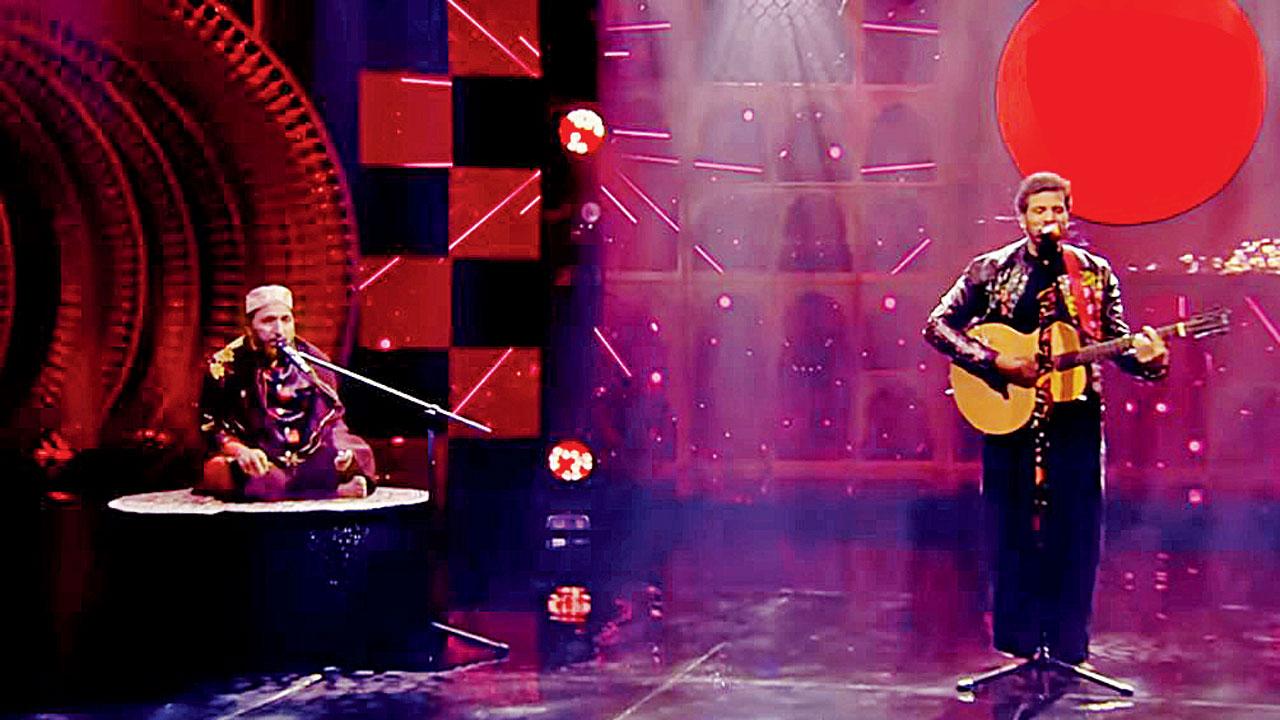 Noor Mohammed and Muneem on stage
"For me, there are four protagonists — the father, the bride, the relatives and the chorus," he explains. The father's voice comes through folk singer and regular collaborator Noor Mohammed, while the bride's portion falls to Aashima Mahajan. Amit Gadgil (bass), Aman Moroney (electric guitars, piano), Karan Chitra Deshmukh (drums and dabuka) bring up the rest of the team.
For all the trippy, rhythmic manoeuvres in the composition, it is the deeper emotion that truly moved the composer. A deeper subtext that emerges through the song's potent lyrics. "It is about the absurd struggle of the father, having to do so much to keep people happy and well-fed. Then, there is the story of the bride. Nobody in our society ever asks her what she feels. This song was a question to be asked on her behalf," he says.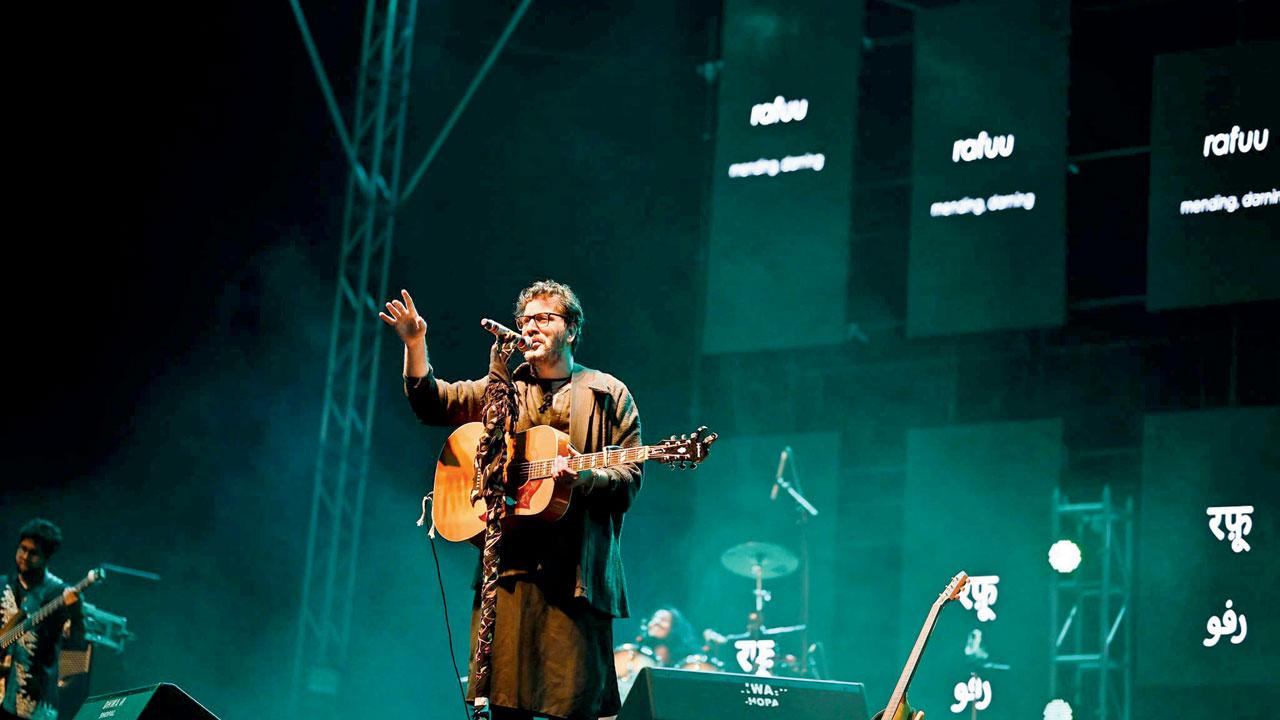 Muneem performs at a concert
The composer created this emotional core through a traditional form that is part of every Kashmiri wedding — the Wanwun. The term is used to describe the chorus sung by women during the marriage to bless and celebrate the bride. Passed down through generations, these songs are as much a part of folklore as they are a musical heritage.
"Wedding songs from Kashmir can be spiritual," he describes, adding, "We had used it before in the song, Dilgeer, from the album, Siyah: Haal (2021). But this time, we wanted to give the chorus space to breathe; allow it to sink into the composition and shine," he says. It is the emotional core of the composition, Muneem reveals in the conversation.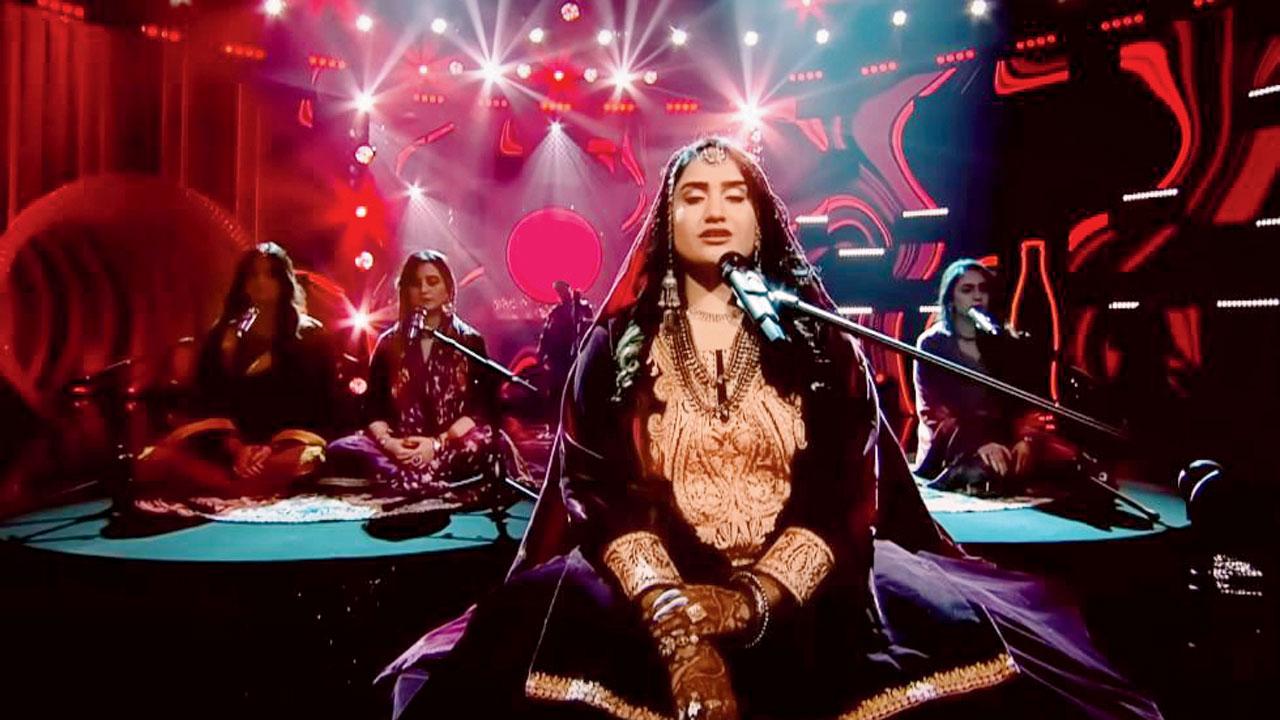 Aashima Mahajan leads the Wanwun chorus. Pics Courtesy/YouTube
If it feels like a touch of pathos, it is symptomatic of his style. Growing up amidst conflict has imbued the composer's works with a dark humour that comes through in his poetry. Muneem quotes an Urdu couplet saying, "Gar nahi main hi mera charaagar/ Saikdon ka hoon to bhi kya hota (If I do not heal myself/Of what use is my healing to others). I did not set out to make Kashmiri music. But when you express an emotion authentically in the language of your thought, it will find a connection."
This blend of poetry will reflect in his next work as well, he promises. "Siyah was initially conceived as a four-part album. There are 11 more heldover songs, which we plan to release," he reveals. One of them, Fitna fitoor, will be released this week. "It captures the clash between chaos and ambition that drives human beings," Muneem shares.  
Leave it to a poet to find peace in chaos. 
Log on to: Alif on Spotify
"Exciting news! Mid-day is now on WhatsApp Channels

Subscribe today by clicking the link and stay updated with the latest news!"
Click here!