On the 40th anniversary of the last episode of TV show, M*A*S*H, we curate a collection of the souvenirs and podcasts to relive the iconic American anti-war series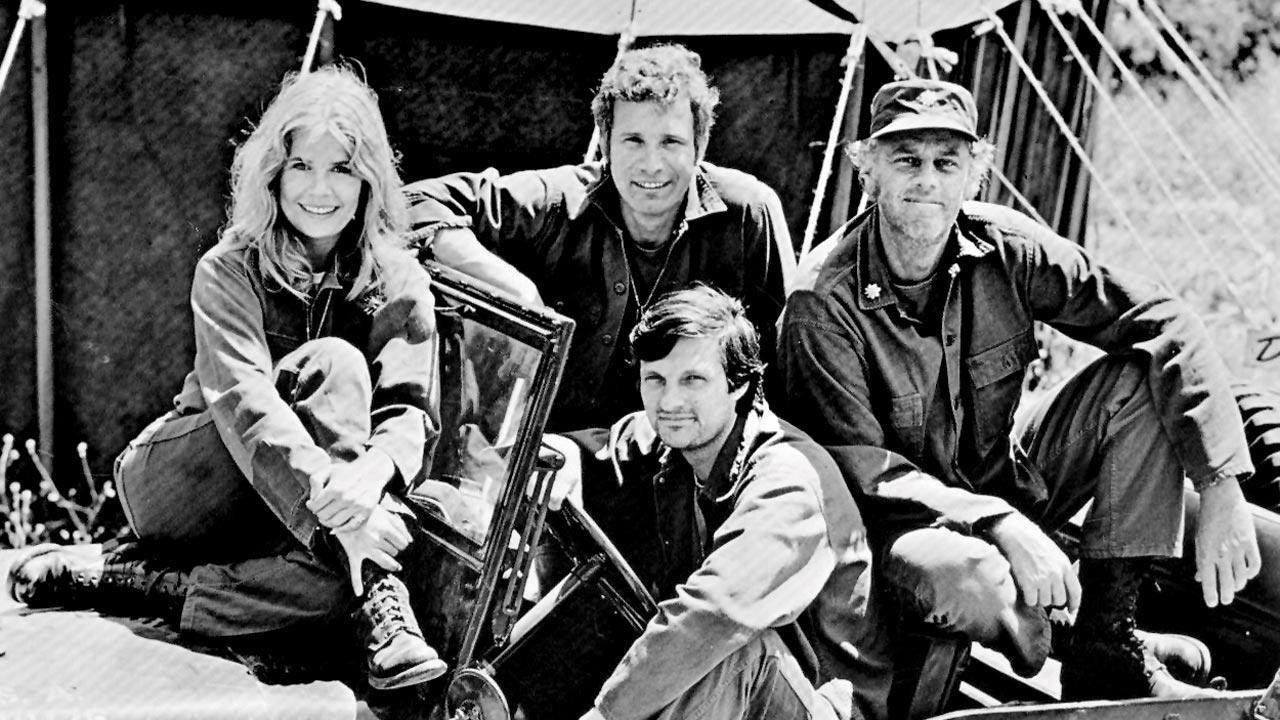 M*A*S*H
Humour remains the age-old trick to convey serious philosophical dilemmas to the public at large. From Demosthenes to Robin Williams, it has been thus. Beginning in September 1972, Larry Gelbart's Mobile Army Surgical Hospital, or M*A*S*H as it was popularly known, sets off debates on pacifism, humanism, politics and global warfare through simple, delightful comedy. The series came to an end after 11 years on February 28, 1983, creating a global following that has endured and inspired new spin-offs.
On the 40th anniversary of its last episode, we curate a list of podcasts, online platforms and stores to relive the series' touch of nostalgia.
ADVERTISEMENT
LISTEN
. MASH 4077
A fancast for the series, the podcast has Kenny Mitleider and Simon Meddings dive into a breakdown of popular episodes and their themes with typical humour and critical insight.
LOG ON TO Spotify.com
. MASHCAST
If you are looking for something starry, this one is right up your alley. The podcast invites guest stars from sci-fi author Kevin Lauderdale to journalist Amanda Reyes as they breakdown their favourite  episodes 
LOG ON TO fireandwaterpodcast.com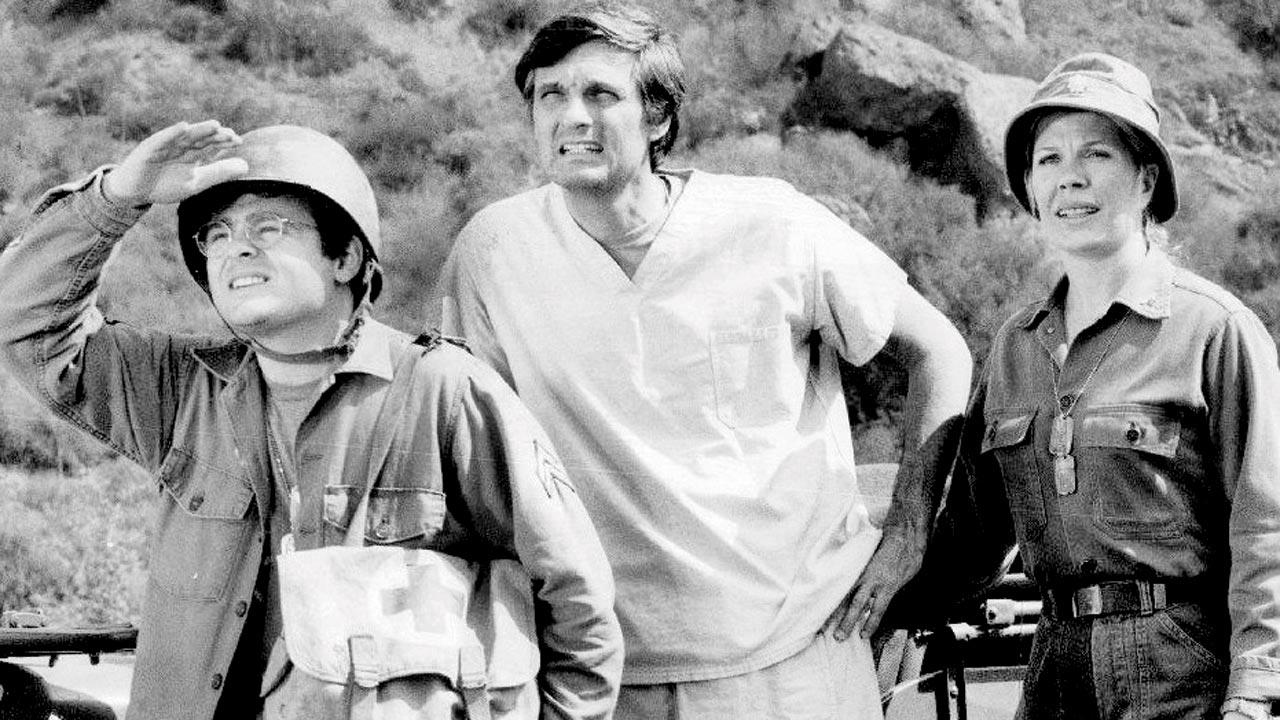 Gary Burghoff, Alan Alda and Loreta Swit on the sets of M*A*S*H. Pic Courtesy/Wikimedia Commons
. Clear+Vivid with Alan Alda
Granted this is not as much about the show, but no one personified the heart of MASH quite like actor Alan Alda. An activist, on and off the screen, Alda remains Hawkeye — the conscience of the series. His podcast details current and relevant subjects of debate with the same ease and humour that defined his performance on the iconic series.
LOG ON TO Spotify.com
. Mash matters
Jeff Waters or Private Igor from the series joins Ryan Patrick to host discussions on the series, its journey and acting, Hollywood alongside celebrity fans sharing lesser known trivia. Our favourite is the episode detailing actor Ed Begley Junior's run-in with mobs after his first, and controversial, guest appearance on the show. 
LOG ON TO podcasts.apple.com
SHOP
. Game it up
The perfect anniversary gift for a MASH fan would be an old-style gaming card to spark your love.
LOG ON TO huecompleteme on Etsy.com
COST Rs 403
. Stick it to the man
From stickers to custom t-shirts and fridge magnets of anti-war messages, this site is a treasure trove for fans of the series.
LOG ON TO redbubble.com
COST $1.62 onwards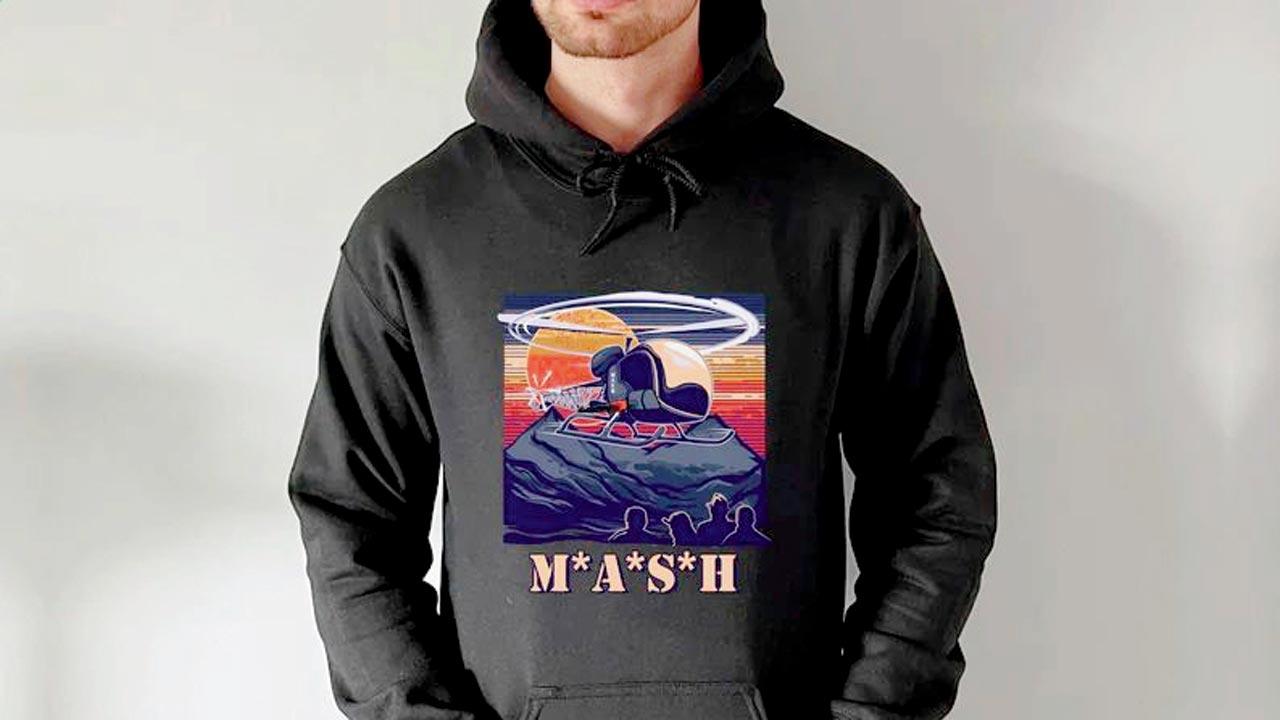 . Hoodie down
Upgrade your fandom of the series to the new age with this snazzy MASH hoodie designed with the iconic Bell helicopter from the series. 
LOG ON TO Retrocrate clothing on Etsy.com 
COST Rs 1,474 onwards 
In fan zone
Zafar Karachiwala, 47, actor 
I started watching M*A*S*H in the late 1980s and early 1990s, thanks to video tapes that were available at my local video library. M*A*S*H was known for its unique blend of humour and drama, as well as its portrayal of the harsh realities of war. Captain Benjamin Franklin 'Hawkeye' Pierce, played by Alan Alda, was a masterclass in comic timing. Hawkeye was known for his wit, sarcasm and compassion, and he often used humour as a way to cope with the stress and trauma.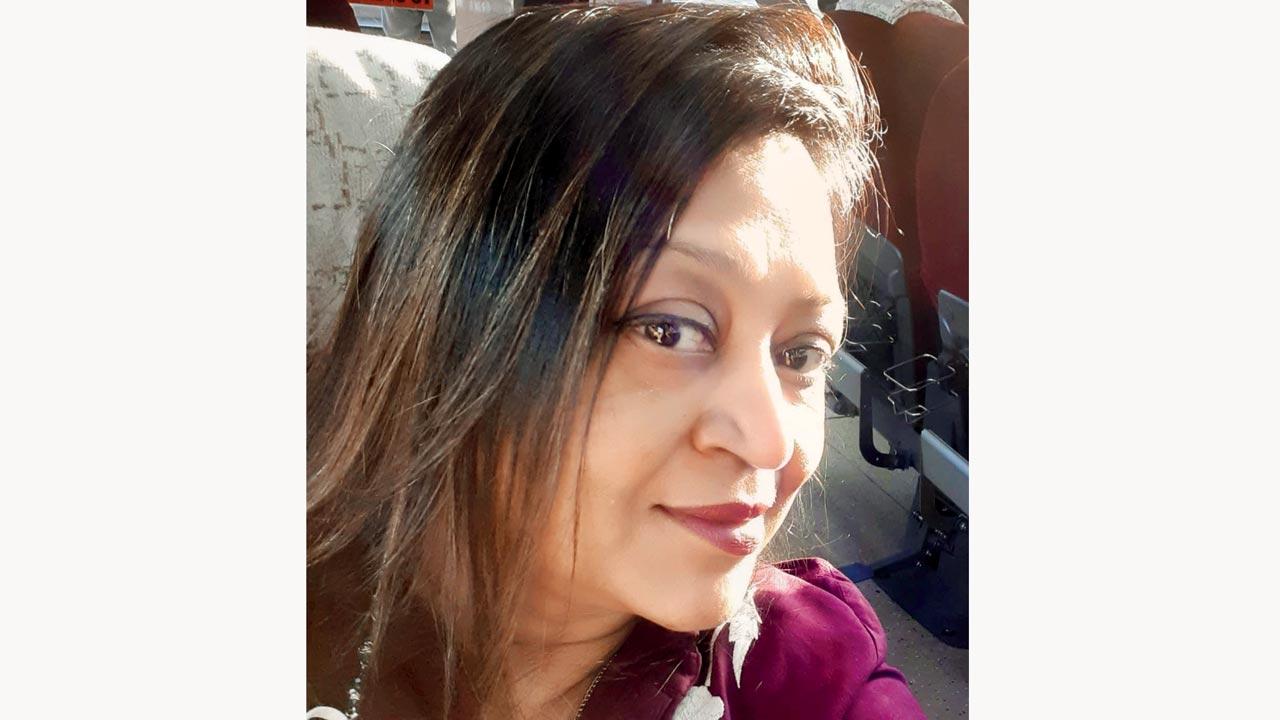 Jaba Basu, 60, English teacher 
Years ago, I started watching the American series in college after we had just read Catch-22 by Joseph Heller. It used to air on television. Not many people liked dark humour, but I loved it. It was not preachy or a situational comedy. I had not seen a character like Hawkeye deliver lines with such dead-eyed expression for humour on Indian television. And because I had just read Catch-22, a satirical war novel, it was even more relevant. He was definitely my favourite character on the show. Positively, he was the audience's perspective and eyes into the story.
"Exciting news! Mid-day is now on WhatsApp Channels

Subscribe today by clicking the link and stay updated with the latest news!"
Click here!