Sign up for gallery tours, exhibitions, heritage walks and workshops at the Mumbai leg of this three-day festival that will be held across 18 cities in India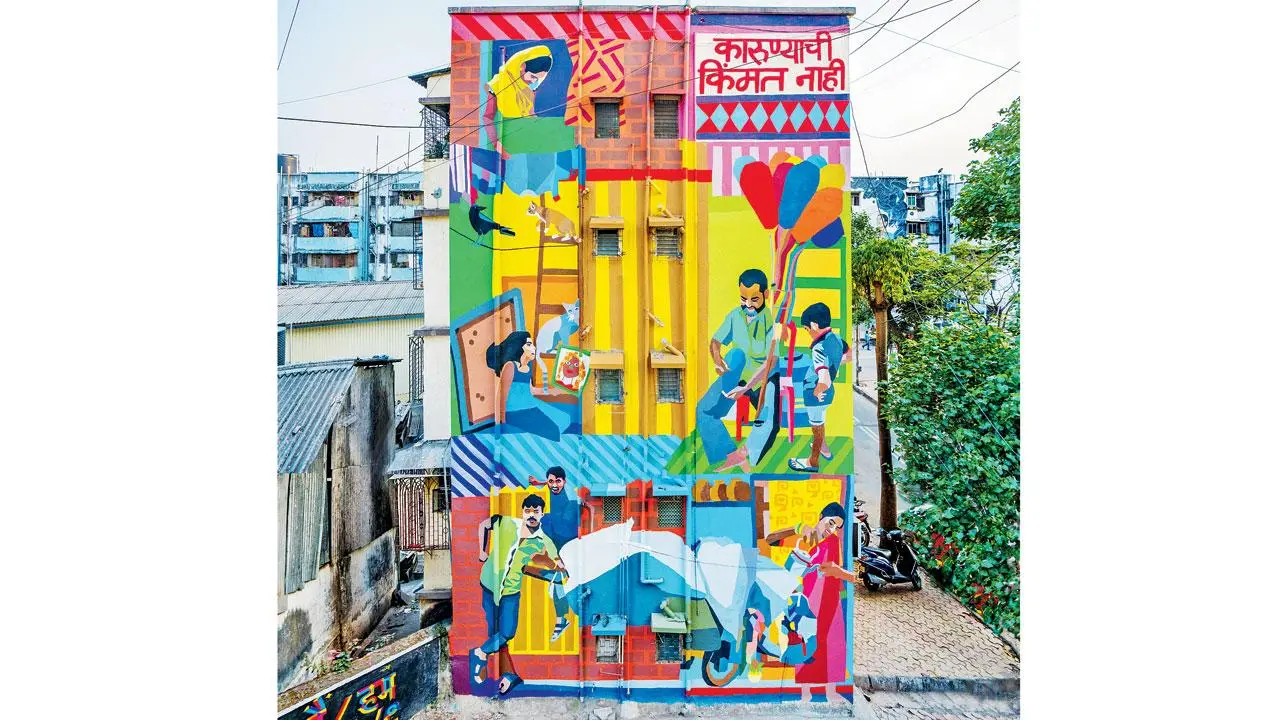 A mural by Aravani Art Project at Mahim Art District by St+Art India Foundation
Growing up in the culture-soaked City of Joy, art has been central to Nivedita Poddar's life. After working at London-based auction house Christie's, when she returned to Kolkata, Poddar started looking for ways to help art-lovers access information on the art and culture scene in the city. This led her to set up Art Fervour, an independent visual arts discovery platform that develops innovative ways to make the arts accessible. After creating a host of user-friendly experiences for art lovers, be it treasure hunts or AR installations, the team started exploring ways to put their own touch to the country's art calendar. The result is a three-day pan-India festival called AF Weekender 2022 that will take place simultaneously across 18 cities.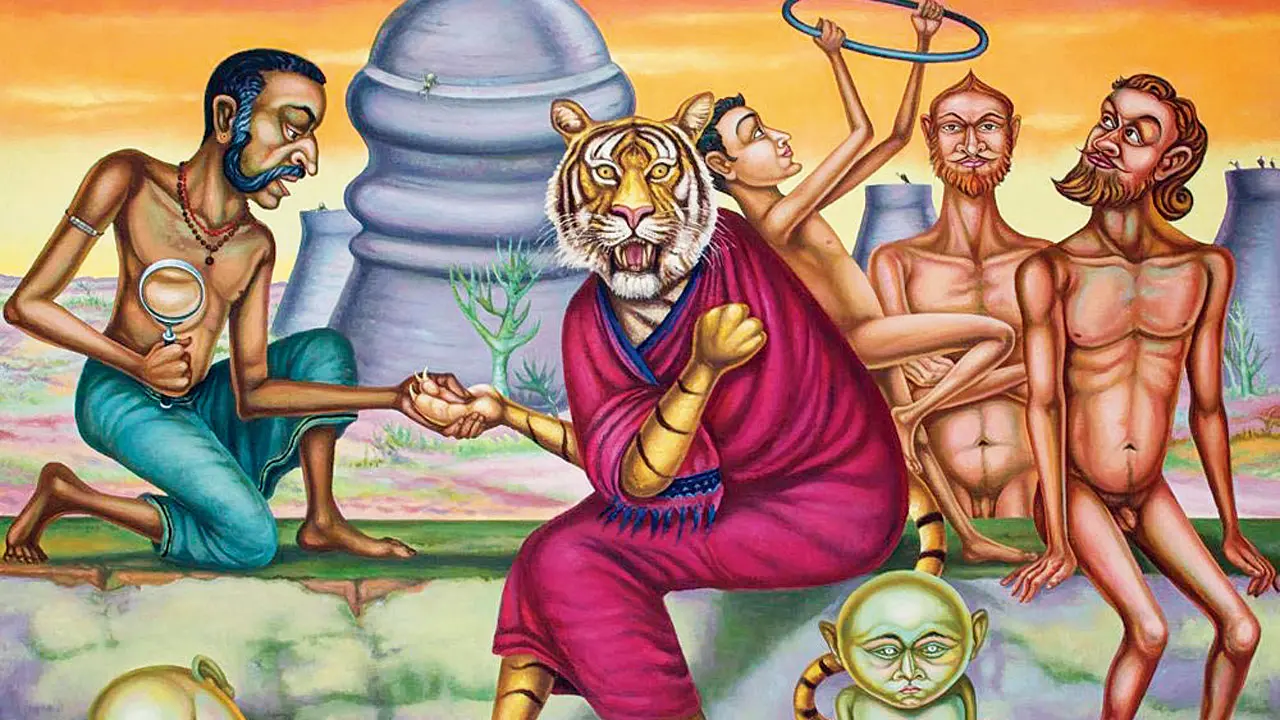 Fortune telling a cold tiger, oil on canvas, by Gopikrishna, which will be on view at Art Musings during the weekender
"When you're in Mumbai and see the India Art Fair taking place in Delhi or the Kochi Biennale, you think, 'Oh, I wish I could make it there'. That's what inspired us. Wherever you are, if you want to go to AF Weekender, it's in your city and at your doorstep," shares Poddar. The festival — which lies at the intersection of visual art, technology, design, heritage and culture — will bring together galleries, museums, studios, collectives and residencies in cities such as Mumbai, Pune, Kolkata, Delhi, Shantiniketan, Bengaluru, Jaipur, Chennai, Ahmedabad and Leh, among others. "We aim to turn this into an annual fixture on the country's art calendar," hopes Poddar.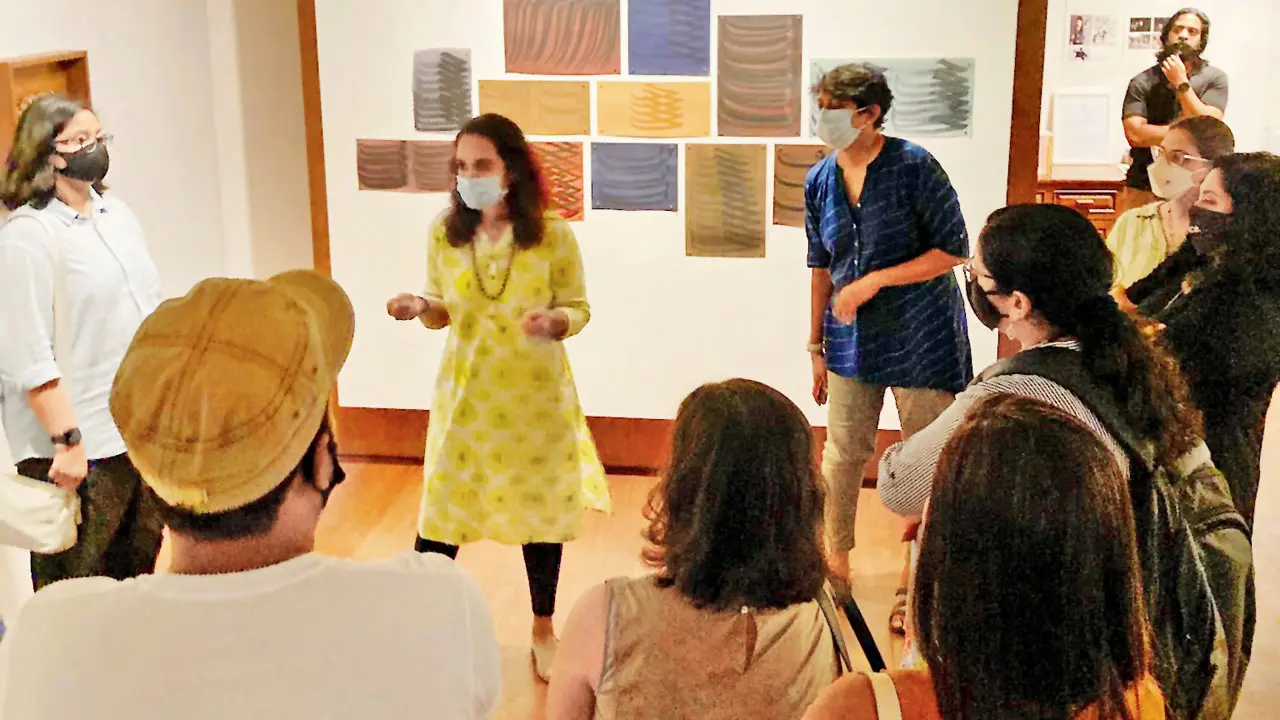 A previous walkthrough by Art & Wonderment at TARQ
The weekender will witness more than 80 events across the country, divided into four segments — AF Lates, AF Explore, AF Create and AF Play. AF Lates events are geared towards socialising and networking, which will kick off in the post-work evening hours, such as Inside a Box: Walkthrough by Fluxus Chapel in Bandra; Qissah-e Kabul, a solo exhibition by Arshi Irshad Ahmadzai at Chatterjee & Lal; or Papa Bear Music - Wohnzimmer Konzert at Harkat Studios in Versova. The AF Explore section will bring to the table heritage walks, art district tours, exploration of old galleries and artist or curator walkthroughs. Look out for the Mahim Art District walk by St+Art India Foundation, or Ranjit Hoskote's walkthrough of Anything Can Happen, a solo exhibition by Gopikrishna at Art Musings. AF Create will encourage viewers to participate in workshops, such as the one on print-making and zine-making at Fluxus Chapel, a session on graphic narratives led by Chaitanya Modak at Apre Art House, and a pottery on wheel workshop at Nine Fish Art Gallery. Meanwhile, AF Play will offer a gamified art experience.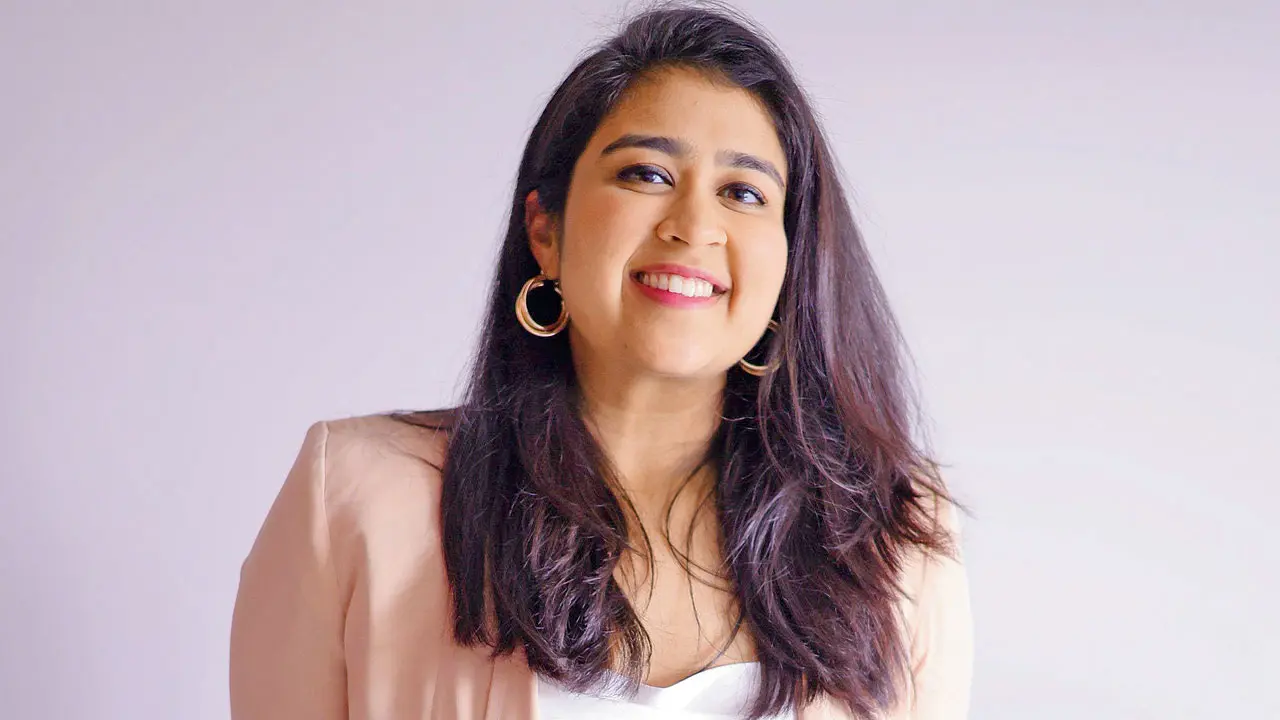 Nivedita Poddar
From Mumbai, the other galleries and collectives in attendance include 47-A, Chemould Prescott Road, Chemould Shift, Jehangir Nicholson Art Foundation, Galerie Isa, Akara Art, Studio White & Grey, Art & Wonderment, Tao Art Gallery, TARQ, Alliance Française de Bombay and DAG among others. "Mumbai is our busiest calendar, with a lot of different types of organisations participating," reveals Poddar. The events, the founder adds, are curated to bring together all kinds of art enthusiasts. "Our focus is not just on art collectors. We believe in making the art ecosystem more inclusive. If you have an interest, you can pick an event and explore it without feeling intimidated," she signs off.
From: September 23 to 25
Log on to: @art.fervour or insider.in