This absurdist fiction sifts the plight of human existence through an evolving disconnect between the actors and their setting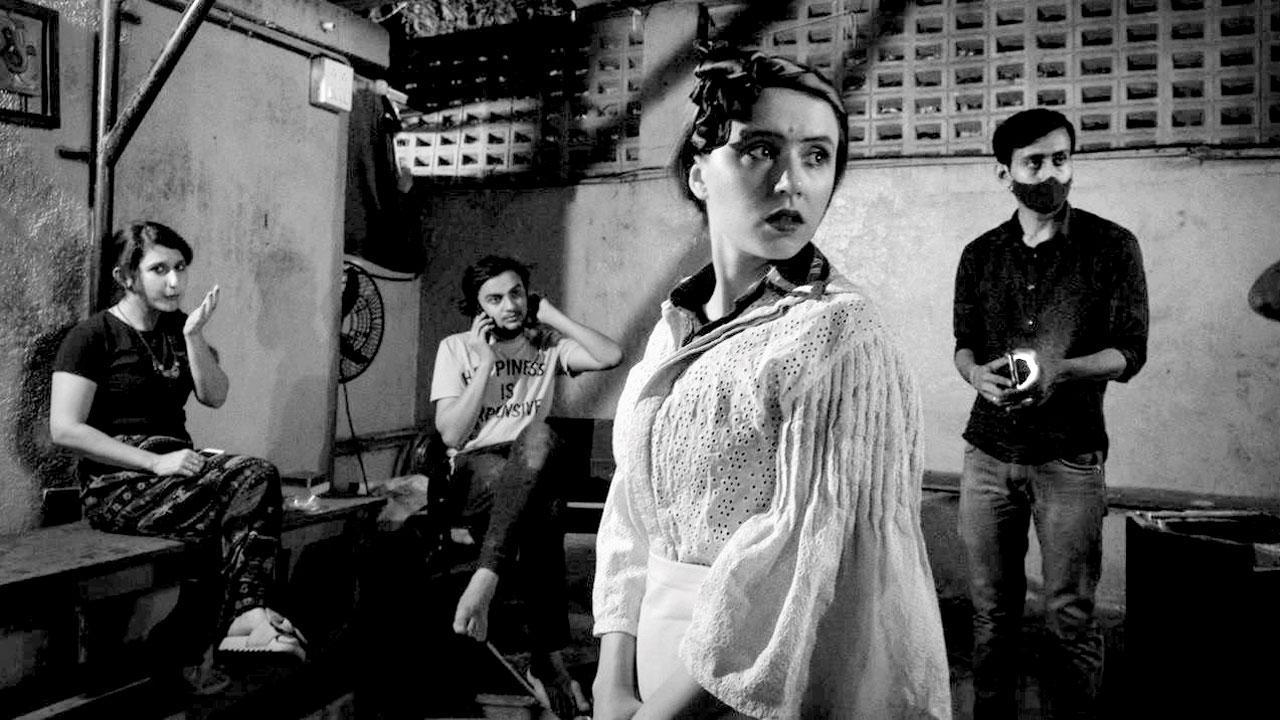 A behind-the-scenes capture
There's an uncanny beauty in seeing fiction walk along reality. It gives viewers a sense of time and progression. The opening scene of Satyajit Ray's Charulata is 12 minutes long; it lets audiences hold the lonely protagonist's hand as she moves from one corner of the house to another. Tracking the characters' journey in Eugène Ionesco's The Lesson might bring one back to the point they started from.
Sometimes, progression is not about moving forward or reaching a destination distinguished from the home site. It's about passage. Actor-director Sukant Goel's version of the play, which sticks to Donald Watson's English translation of the original, highlights this circular futility of life.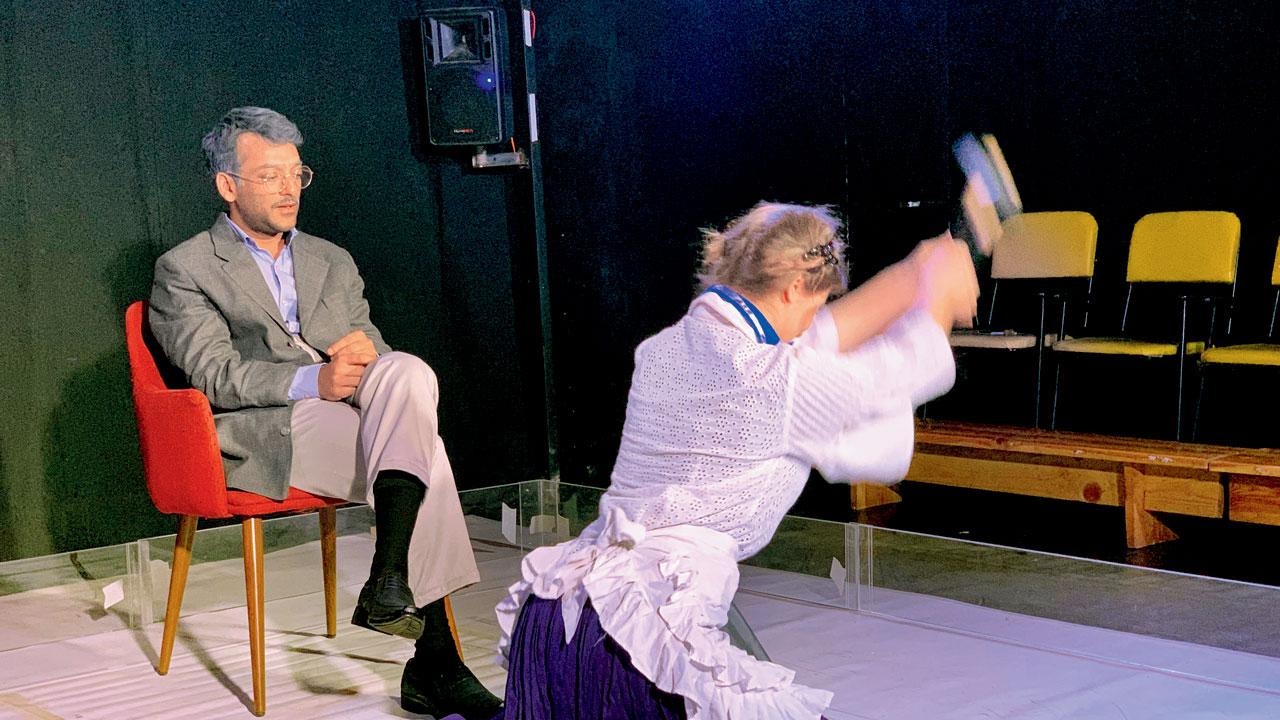 A moment from a previous staging of The Lesson
A one-act play by Goel, Swati Das and Vedika Sai, The Lesson delves into the class and power hierarchies of the society. The plot depicts an eager female student who approaches a professor to learn. Although initially, the professor is appreciative of her, slowly and steadily he picks on her. The male teacher exhibits a tyrannical dominance that forces the pupil to become more timid. Taking us through the features of the play, Goel shares, "The Theatre of the Absurd holds a mirror to the pointlessness of life in a post-World War 2 world. And instinctively, it also directs one to the emptiness brought about by conflicts and skirmishes. We are not presenting an adaptation; our rendition follows the text as is."
Ionesco was one of those avant-garde playwrights who introduced the concept of anti-plays by going beyond existentialism. His plays were structured on the angst that gnaws at living when the truth of purpose is turned on its head. "The play upholds these connected themes, and questions the contradictions of being. For instance, the  promise of life contradicts itself as, with advancement, it inches closer to death," he explains. As is typical of the genre, the narrative involves nonsensical language to create confusion on the stage.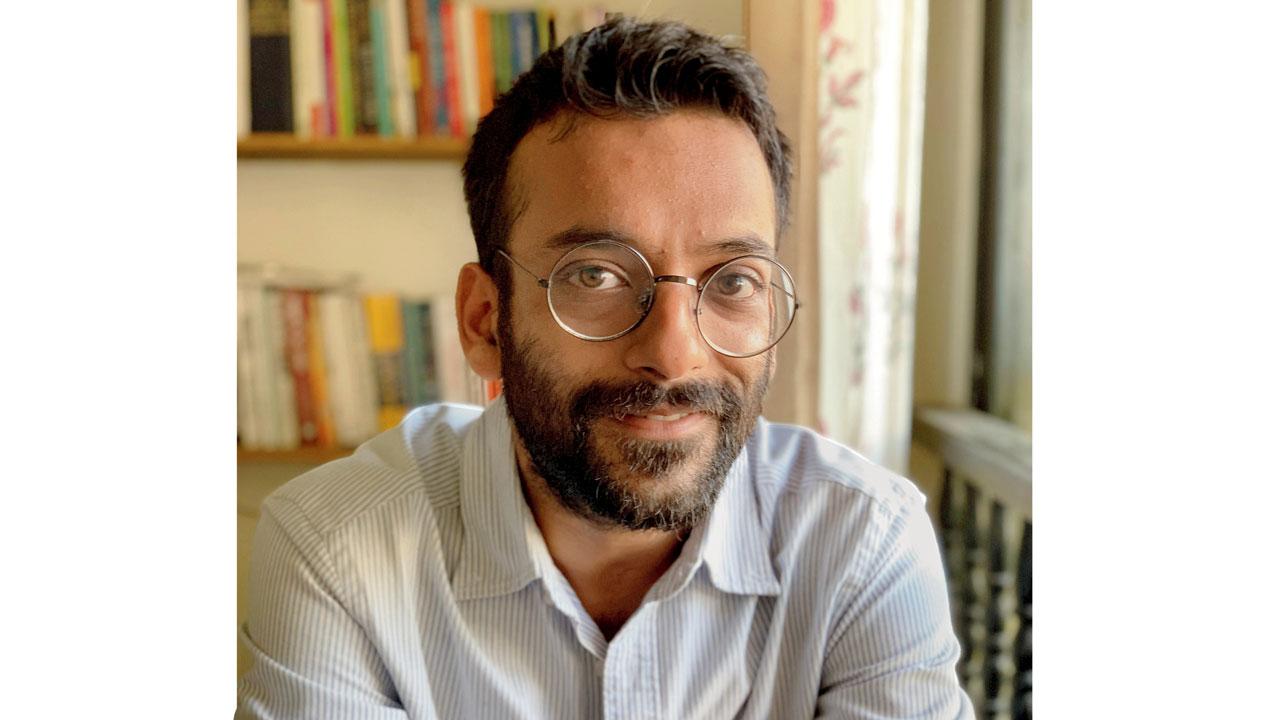 Sukant Goel
What could have been the possible challenges of translating a gamut of contrasting actions and personalities in action? The director responds, "There were quite a few, actually. We still grapple to perfect some of them. The student in the play complains of toothache when the story begins. And as it proceeds, her toothache intensifies; so much so, that it spreads to different parts of the body. This intensification had to be developed through her speech and body language." Goel says it challenged them in a good way.
On: Today; 7.30 pm
At: Harkat Studios, Bungalow Number 17, Versova, Andheri West. 
Log on to: insider.in
Cost: Rs 250 onwards