mid-day.com brings you some statistical facts on former India and Karnataka batsman, who announced his retirement from international and Indian cricket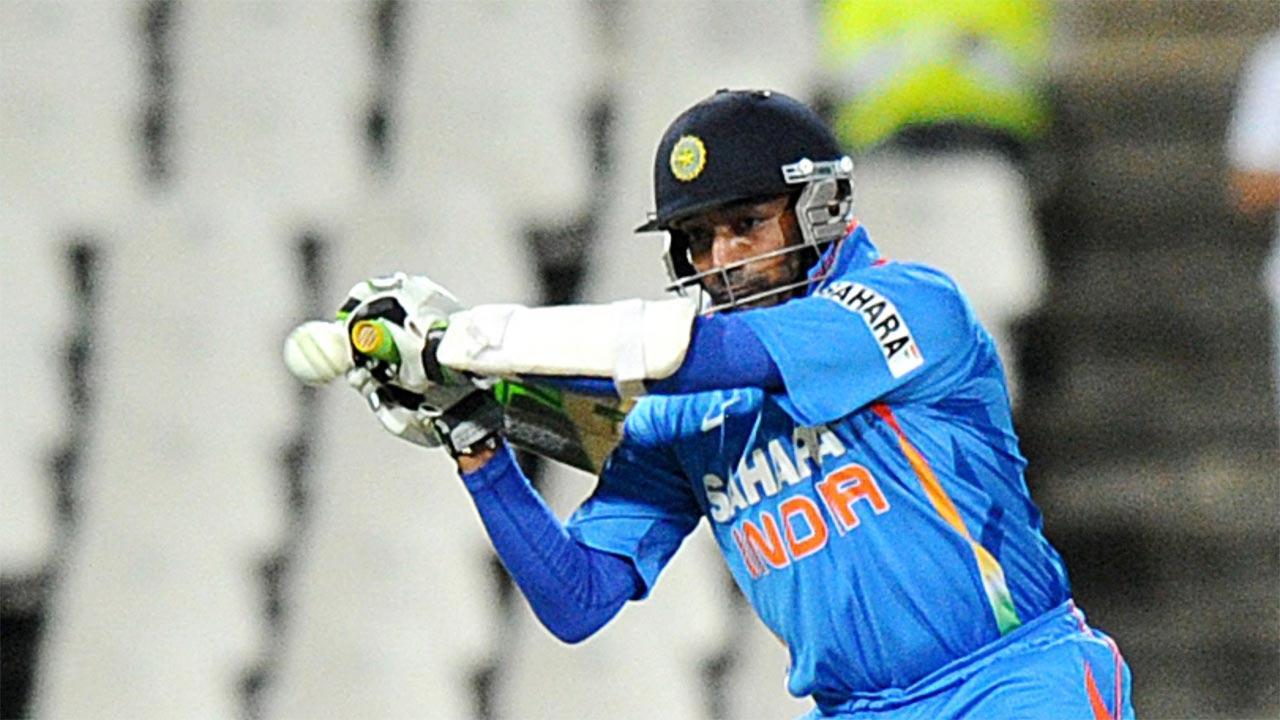 Robin Uthappa
Robin Uthappa on Wednesday announced retirement from all forms of international and Indian cricket. The right-handed top-order batsman, who amassed 934 and 249 runs in 46 ODIs and 13 T20Is for India, played his last international match during the 2015 tour of Zimbabwe.
The 36-year-old finished his career with several trophies in the cabinet. One of his greatest successes came during the 2007 World T20. He was also part of IPL-winning teams (Kolkata Knight Riders in 2014 and Chennai Super Kings in 2021). He was part of Karnataka's Ranji Trophy-winning campaign twice (2013-14 and 2014-15). He also won Vijay Hazare Trophy (2013-14 and 2014-15) and Irani Cup (2013-14 and 2014-15).
Also Read: Confidence and calculative approach helped us level T20 series: Harmanpreet

He was at his T20 prime during the 2014 IPL for Kolkata Knight Riders, smashing 660 runs to win the Orange Cap in his team's IPL-winning campaign. Uthappa, who scored 4,952 runs in 205 IPL games is the ninth-highest run-scorer in the cash-rich tournament. He played a big role in India's maiden T20I win over Pakistan at the 2007 World T20. Apart from being part of the epic bowl out moment after the game ended in a tie, Uthappa scored a fine 39-ball 50 to help India propel to 141-9 in the allotted 20 overs.
Uthappa, who scored 9,446 runs in 142 First-Class games, had a big hand in Karnataka winning the Ranji Trophy for the second consecutive time. He finished the 2014-15 Ranji season as the highest run-getter, scoring 912 runs in 11 matches at an average of 50.66.
The Karnataka man was at his best during the 2013-14 Vijay Hazare Trophy, finishing the tournament as the highest run-scorer—536 runs in eight matches at an average of 76.57 to help his team win the 50-over domestic tournament.