Ex-India captain Bishan Singh Bedi claims the Indian Premier League (IPL) to be the reason for Saturday's Ranji Trophy scuffle between Delhi captain Gautam Gambhir and Bengal's skipper Manoj Tiwary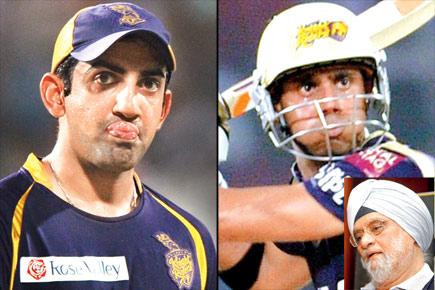 Gautam Gambhir, Manoj Tiwary and Bishan Singh Bedi
Bishan Singh Bedi, probably the biggest basher of the Indian Premier League (IPL), played true to form and blamed the Twenty20 extravaganza for Saturday's Ranji Trophy scuffle between Delhi captain Gautam Gambhir and Bengal's skipper Manoj Tiwary at the Kotla in New Delhi.
Also read: Ranji Trophy - Gautam Gambhir, Manoj Tiwary nearly exchange blows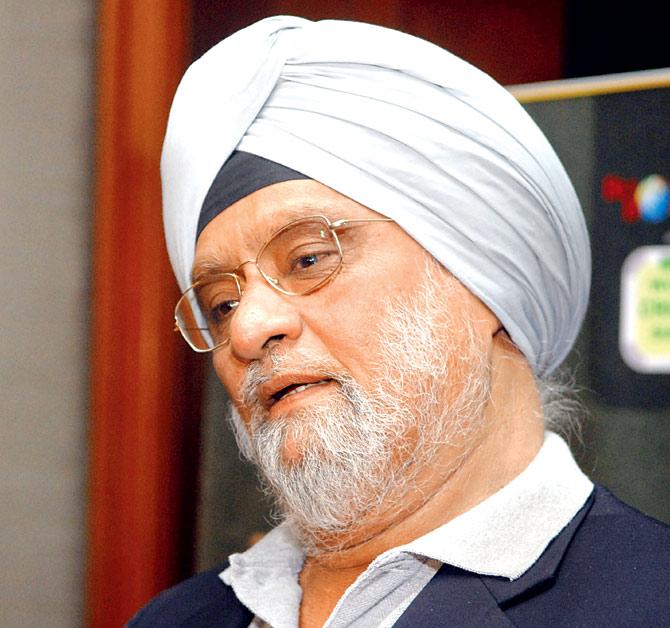 Bishan Singh Bedi
According to reports, Gambhir and Tiwary nearly came to blows as the Bengal called for a helmet to face Manan Sharma after taking guard. Sharma blasted Tiwary for time-wasting and Gambhir followed up by taking on Tiwary.
Gambhir was also involved in a war of words with Virat Kohli during the 2013 edition of the IPL when his team Kolkata Knight Riders clashed with Kohli's Royal Challengers Bangalore at the Chinnaswamy Stadium, Bangalore on April 11.
"This is a direct result of the IPL because of the competitive nature that tournament lends itself to for these so-called professionals," Bedi told Sunday mid-day.



Gautam Gambhir in KKR colours
"I feel sick. I watched the TV report and this is absolutely shameful. There's too much of this 'giving it back' attitude. All this while it was about giving it back to foreign teams. Now, this syndrome is creeping into the Indian scene. Give back something sane, not insane. And give back something good to the game that has made you professionals."
Why no bans?
Bedi ridiculed the fines to Gambhir (70% of match fees) and Tiwary (40% of match fees) "Look, fines are like loose change for these cricketers. You've got to ban them for a few games and hit them where it hurts. The ball is entirely in BCCI's court.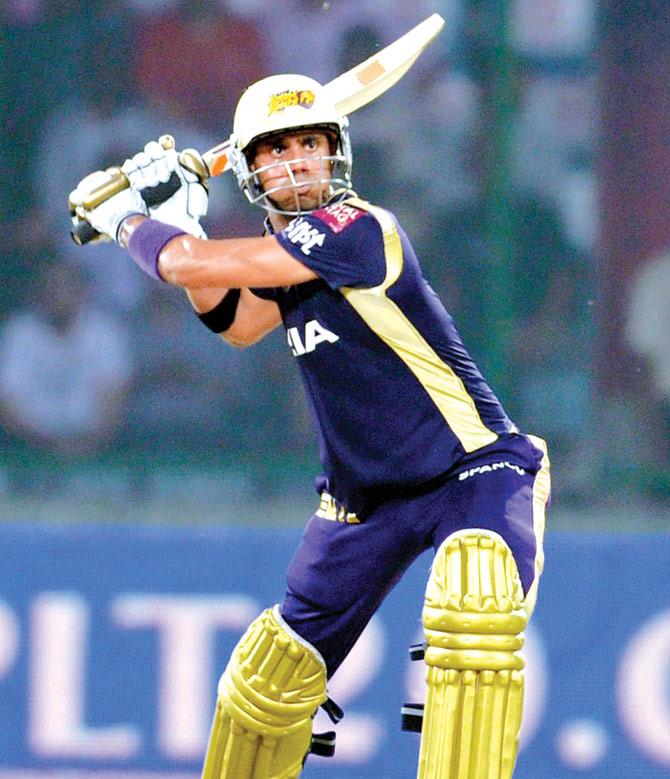 Manoj Tiwary
"They need to take to drastic steps to ensure such incidents are not repeated. This is awful for the game of cricket. Erring players must be put on the mat. They call themselves professionals. Does professionalism entail such behaviour? We have been too lenient with our big names. This is not the first time Gambhir is involved in controversy like this," the 69-year-old former India captain said.