After distancing himself from his son-in-law Meiyappan earlier, the former BCCI president now disassociates from Chennai Super Kings after his IPL team is handed a two-year suspension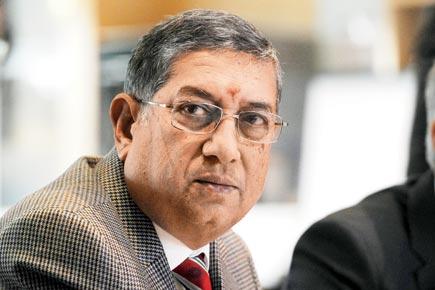 New Delhi: Moments after the Lodha Committee suspended Chennai Super Kings and Rajasthan Royals for two years and banned former CSK official Gurunath Meiyappan and RR co-owner Raj Kundra for life, India Cements boss N Srinivasan, who owns CSK, further distanced himself from the Chennai franchise.
Also Read: IPL verdict: Meet Aditya Verma, the man who caught and bowled Srini & Co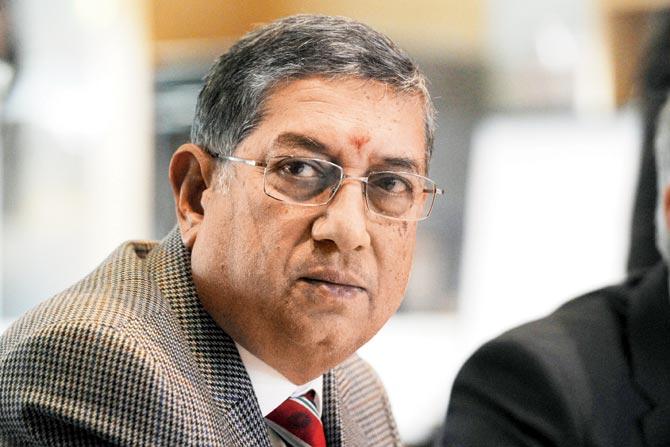 N Srinivasan
"I don't want to speak on this issue. I am not associated with CSK. It has nothing to do with me, why should I step down?" Srinivasan was quoted as saying by CNN-IBN.
mid-day view: Let's face it, the IPL stinks!
Previously, Srinivasan had distanced himself from his son-in-law Meiyappan soon after he was found to have been guilty of betting.

Gavaskar bats for Srini
Meanwhile, legendary Sunil Gavaskar defended underfire former BCCI president Srinivasan. "One can't doubt the commitment N Srinivasan's commitment to cricket. I don't think we should go on a witch-hunt as the Mudgal panel had also stated that he did not interfere in the investigations," Gavaskar was quoted as saying to NDTV.
Reacting to the Lodha Committee verdict, Gavasakr said: "I hope the matter (fate of CSK and RR players) is sorted out quickly. Leave aside an IPL without MS Dhoni, it will be hard to see an Indian team without him when calls time on his career."

Bad news for IPL: Ganguly
Former India captain Sourav Ganguly termed yesterday's development as a bad news but hoped IPL will be back on track soon. "It's not very good news for the IPL but I have always believed that few wrong things here and there doesn't make the tournament bad," Ganguly was quoted as saying by PTI. "I hope the IPL recovers because it's not just about the off-field issues but about cricket as well which has attracted players from all around the world and made T20 cricket into such a great platform. So, hopefully we will recover and we will get IPL back on track," he added.

Worried for players: Kirmani
Erstwhile India wicketkeeper Syed Kirmani told PTI: "It is unfortunate that such malpractices have cropped in the game. I think it is unfortunate for the players of these two teams. They have been playing at the highest level. Where will they go? But I guess it won't matter as there are so many tournaments."

Keep IPL alive: Muthiah
Ex-BCCI president AC Muthiah said: "Whatever has happened in BCCI, nobody stood up for the wrong doing. All this rules were already in place but they were done to suit individuals. I think, IPL should be kept alive and BCCI needs to distance itself from IPL. It should be run by an independent body comprising eminent people."