Kohli & Co captured on camera expressing sheer delight at Mumbai Indians' win over Delhi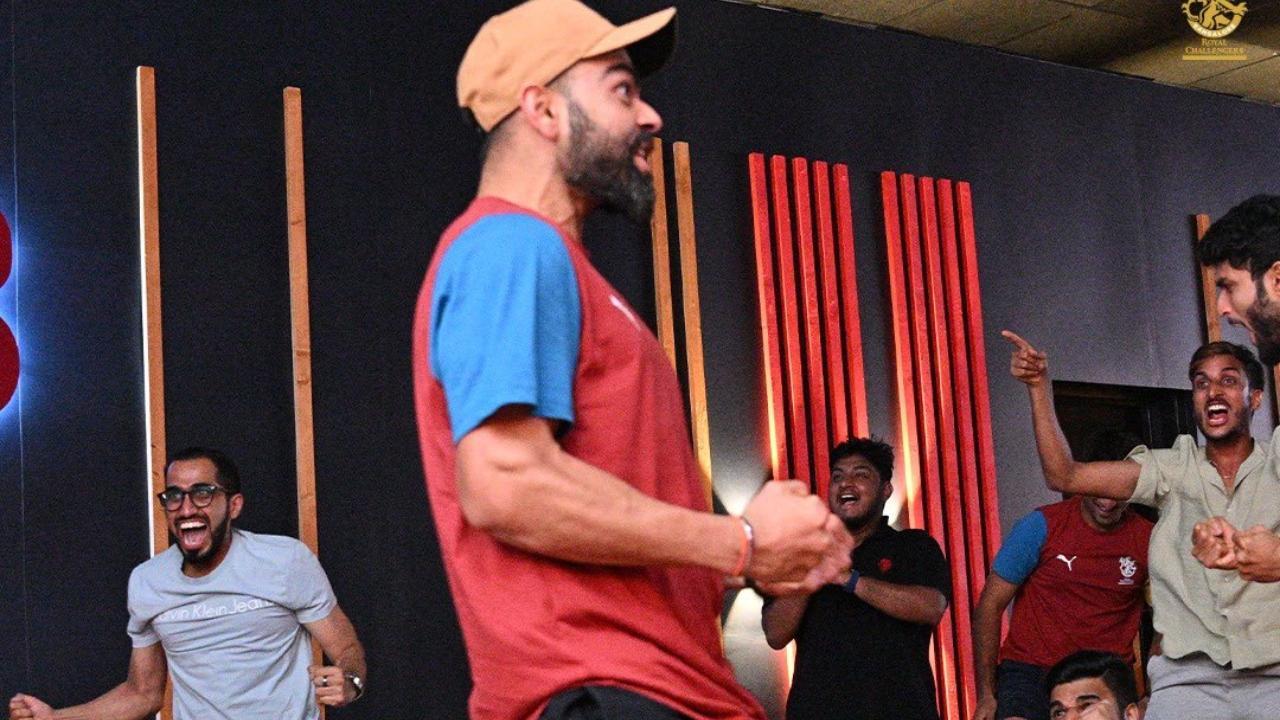 RCB stalwart Virat Kohli celebrates his team's entry into the IPL playoffs.
The Royal Challengers Bangalore team hotel had turned into a mini-Wankhede when MI clashed with DC on Saturday night.
Jubilant scenes and wild celebrations were captured in a video released to the media by RCB as the franchise qualified for the playoffs thanks to MI's win over DC.
The camp exploded with 'RCB' chants at 11:25pmafter Ramandeep Singh smashed a boundary off a free hit on the first ball of the final over to complete MI's 160-run chase.  
An ecstatic and ever-expressive Virat Kohli is captured in the video saying, "It was unbelievable, the emotions in the changing room were unbelievable. Thank you, Mumbai. We will remember this."
The entire RCB contingent was glued to the television and understandably they turned 'MI fans' for Saturday night. "All our [RCB] 25 players worked very hard tonight. We cheered for MI like never before. We really wanted them to win, Thank you so much, MI. Well played Tim David," RCB pacer Mohammed Siraj said on camera. Likewise, Glenn Maxwell said: "We love you TD [Tim David], we just love you," 
RCB skipper Faf du Plessis was delighted to have his entire team on the floor to watch the match in their bio-bubble. "First of all, it was so nice to see that everyone was down here to watch the match. We were shouting for every wicket that Mumbai got and then for every boundary [scored] during their chase. It was awesome to be a part of the celebration we had after the match.
"After our last game we played [against Gujarat Titans], we thought it was our best game of the entire campaign so far. And that's how you want to enter the knockout stage. So, we needed someone to do us a favour in Mumbai. We are very thankful for that. But obviously our work starts again now because it's a great occasion. It is not easy to make the Top-4 of the IPL with two extra teams," the South African said.