Had she been born in India, Kasturi Naidoo, better known in cricketing circles as Kass Naidoo, may never have realise her dream of being a television commentator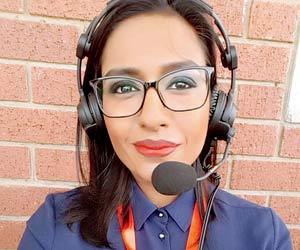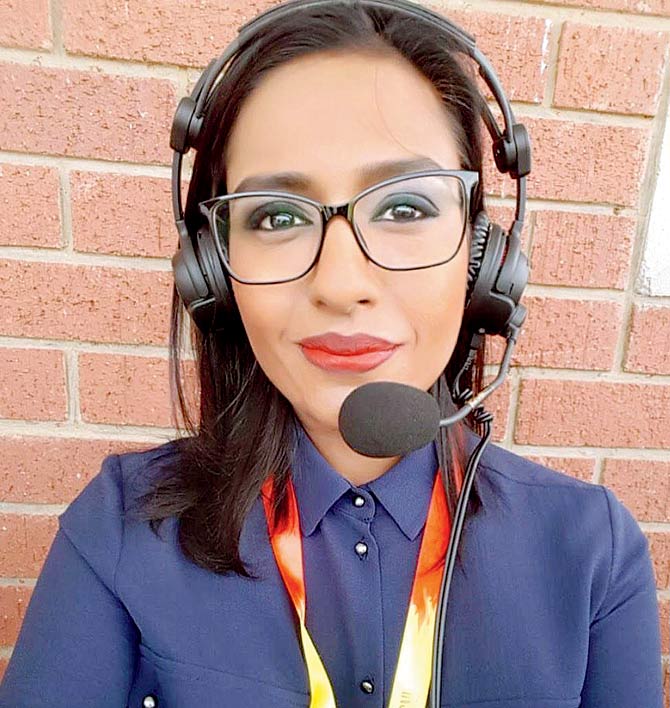 Kasturi Naidoo
Cape Town: Had she been born in India, Kasturi Naidoo, better known in cricketing circles as Kass Naidoo, may never have realise her dream of being a television commentator. In India, Harsha Bhogle is the only non-player contracted to commentate on television, and even former women cricketers have just about been brought into the fold.
For Naidoo, whose grandparents are from Visakhapatnam in Andhra Pradesh, and arrived in Durban years ago on a sailing ship, remembers the exact moment when she realised this was what she wanted to do.
"I was 14. I heard Donna Symmonds commentate in a series in South Africa and something grabbed my heart. For the first time I felt connected to a game I had never quite understood before," Naidoo told mid-day.
"Although I encountered cricket on TV, it was always middle-aged white men talking about the sport. Then came this beautiful Barbadian accent, soft, in control, authoritative. I turned to my mum and said that's it. I've found my dream. I want to be South Africa's first female cricket commentator."
Naidoo, who admits being a bit lost as a teenager up until this moment of revelation, was a bit of a tomboy, the youngest of the family, with two older brothers. She played netball, but never cricket.
"Once I found my love for cricket, all I wanted to do was become a student of the game. From 14, all I did was learn about the game," says Naidoo. "I would leave school early, go to Kingsmead, sit under the big scoreboard and watch whatever cricket that was played. I just studied the game as much as possible with the help of my brother.
"I had worked for 11 years at this by the time I was discovered at SABC as someone who wanted to do this. I was well prepared. I felt like I had done a decade of work."
It wasn't always easy. "It was difficult for some people to accept that I was chosen as the face of the World Cup in 2003, but for me it was a no-brainer. I made my debut in 2003, and soon I became the first woman to host a post-match press conference.
"Conditions were conducive for change, and I was ready for the challenge, ready to grab the opportunity."
The journey in cricket has just begun for the Naidoo family. Kass' son Daniel, who turns nine shortly, bowls leg spin and his dream is to meet Virat Kohli. For his 8th birthday he wanted to meet AB de Villiers and that happened and he got his bat signed and a photo. Now I'm under pressure," said Naidoo.
"He's urging me to move to India so he can get better at bowling leg spin. The IPL has had such an impact on him that he thinks he can learn a lot more about cricket by just being there."
Catch up on all the latest sports news and updates here
Download the new mid-day Android and iOS apps to get updates on all the latest and trending stories on the go
Catch up on all the latest sports news and updates here
Download the new mid-day Android and iOS apps to get updates on all the latest and trending stories on the go