mid-day tells you more about former BCCI president Zal Irani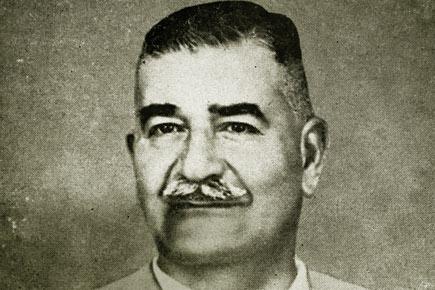 Zal Irani
BOARD presidents and other cricket administrators have never been publicised, projected and painted the way they are today. Their contribution to the game centred on quiet efficiency and they hardly got a mention even in the corridors of the establishment they served once they moved on.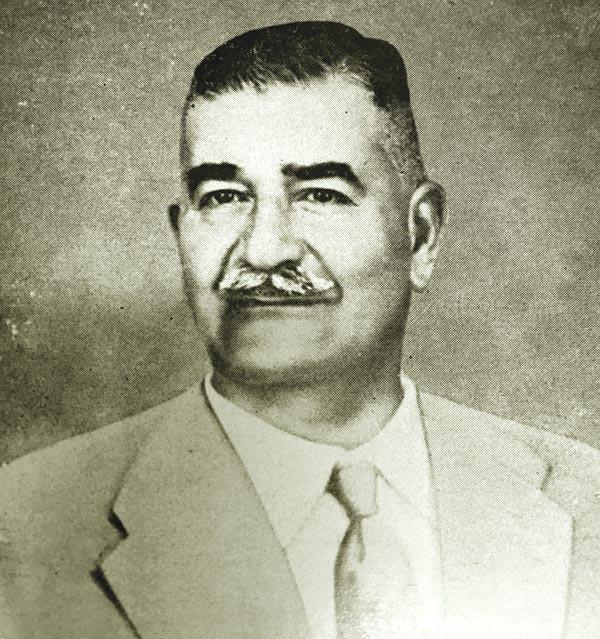 Former BCCI president Zal Irani. Pic courtesy: Duleep and Irani Trophy book published by the bcci IN 1979-80
Some have cups and trophies named after them, but the players who participate in these tournaments are never educated on the great servants of cricket.
On Sunday, at the Brabourne Stadium, Mumbai's Ranji Trophy-winning team clash with Rest of India in the Irani Cup, the silverware named after Zal Irani.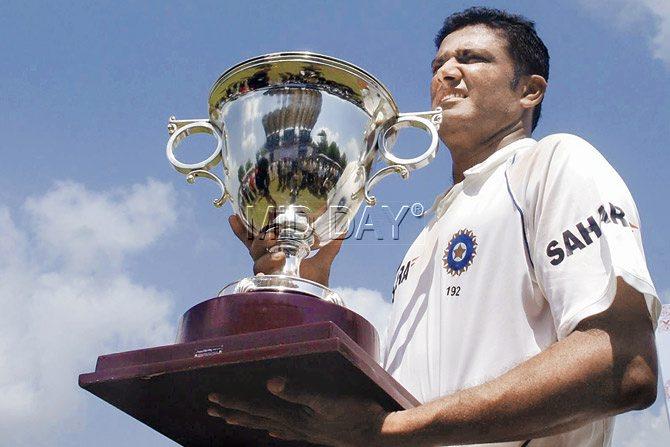 Rest of India captain Anil Kumble with the Irani Cup after beating Delhi in Baroda on 27/09/2008. Atul Kamble
So who is Irani? In the BCCI's Golden Jubilee Commemoration Volume published in 1979, Prof MV Chandgadkar, a leading Indian cricket administrator, wrote: "When the BCCI took the decision in 1959 to start this tournament (Ranji Trophy champions versus the Rest of India), Messrs Spencers Ltd presented a cup to the Board and the trophy was rightly named after Mr ZR Irani."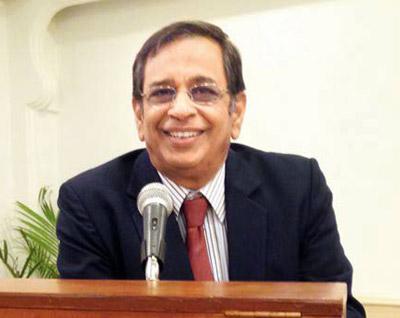 Fredun De Vitre
Irani served as treasurer of the Board in two terms (1928-29 to 1945-46 and 1948-49 to 1961-62). He was also Chairman and Managing Director of Spencer's which owned Chennai's oldest shopping mall, built in 1863-64. Irani went on to be elected BCCI president in 1966.
Irani's son Soli told SUNDAY mid-day that his father was asked to join the Board by its first secretary Anthony de Mello. Of course, his name had to be approved by BCCI's first president RE Grant Govan, who according to Soli, exclaimed to De Mello, "who is Zal Irani?" He soon discovered what Irani brought to the table.
Irani served with the kind of dedication and integrity which prompted ex-BCCI assistant secretary ND Karmarkar to tell veteran journalist GK Menon once that the Board could not have asked for, "a better and upright treasurer, who was always elected as treasurer unopposed."
Born on December 12, 1907, Irani studied chartered accountancy in London. On his return to India, he played cricket for Roshanara Club in Delhi and Mumbai's Parsi Gymkhana.
Irani, it is learnt, projected a tough, gruff exterior at times, but had a soft heart. Fredun De Vitre, who delighted listeners and viewers with his radio and television sports commentary in the 1970s and early 1980s, recalled his sole meeting with Irani.
"My uncle Adi was the Secretary of Spencer's and I was with him in Madras to watch the 1969-70 India vs Australia Test. He took me along to meet Irani at his suite in the Connemara Hotel. As my uncle chatted with the ailing Mr Irani at his bedside, I noticed a brand new copy of the Indian Cricket annual published by The Hindu, obviously just off the press, lying on his bedside table. I couldn't resist the temptation of picking it up to browse. Mr Irani noticed this. Then, turning to my uncle, he asked who was this ill-mannered lad who had picked up his book without his permission. As I stammered an explanation ('I simply love reading cricket books'), he smiled gently and said, "go on with your reading, enjoy the book!" Sadly, Mr Irani passed away a few months later," recalled De Vitre.
During a Legend's Club meeting talk at the Cricket Club of India in 2014, De Vitre revealed that it was Irani who asked Vijay Merchant to come on board as selector in the late 1960s. Several cricket pundits believe that Merchant, who was on a business trip to Kolkata, bumped into Irani in the hotel lobby while the Board's AGM was on in 1966. It was then that Irani told Merchant to stop cribbing about the state of Indian cricket and come on Board as selector.
On Saturday, Soli debunked the Kolkata story and said: "He didn't meet Merchant in Kolkata but my father wanted a knowledgeable personality like Merchant to be on the selection panel. A previous selector was more of a football man. In response, Merchant wanted to know who would propose his name for the job. 'I will do it,' my father said and it was done since he was the Board president."
Merchant went on to become one of India's most celebrated chief selectors because he infused youth in a side packed with veterans and famously used his casting vote to appoint Ajit Wadekar as captain for the 1971 tour of West Indies. Only the other day, Wadekar recalled what Merchant told him during his first meeting after being named captain: "I am a businessman, Ajit. I want results."
Today marks the first day of the second Test between India and West Indies at Trinidad where India beat the West Indies for the first time in a Test match. The seasoned Dilip Sardesai scored 112 in the first innings and Merchant's young guns Sunil Gavaskar (65 & 67*), Ashok Mankad (44 & 29), Eknath Solkar (55) contributed to that famous seven-wicket win while EAS Prasanna, BS Bedi, S Venkataraghavan and Salim Durani spun the West Indians into submission.
Come to think of it, Indian cricket owes a lot to Zal Irani.