Guangzhou Evergrande coach Luiz Felipe Scolari has warned Barcelona to expect a battle in today's Club World Cup semi-final in Yokohama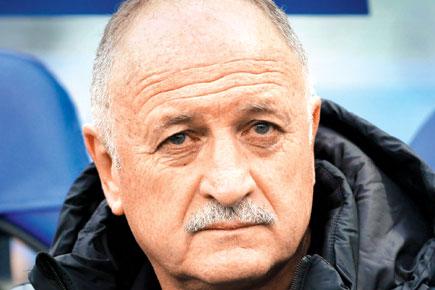 Luiz Felipe Scolari
Yokohama: Guangzhou Evergrande coach Luiz Felipe Scolari has warned Barcelona to expect a battle in today's Club World Cup semi-final in Yokohama.



Luiz Felipe Scolari
"Barcelona are one of the best teams on the planet, everybody knows that," the Brazilian told reporters yesterday.
"But my players have the heart and the desire to make a game of it and I expect them to show that tomorrow."
Barca forward Neymar is likely to miss the clash with a groin strain but Scolari insisted the Brazilian's absence would make little difference.
"Neymar is one of the top three players in the world," said the former Brazil coach, whose Evergrande side upset Mexico's Club America 2-1 in the quarter-finals at the weekend.
"He has the potential to be the best player in the world in the next five years but Barcelona have 25 Neymars. They have quality in every position.
"They have (Lionel) Messi, (Luis) Suarez, (Andres) Iniesta, the list goes on — players who can hurt you everywhere," he added.
"It will be a huge challenge but one we relish."
Scolari compared Barca's devastating 'MSN' strike-force of Messi, Suarez and Neymar to his 2002 trio Ronaldo, Rivaldo and Ronaldinho.
"It's hard to say which attack was better," said the 67-year-old. "But Barcelona's MSN is absolutely world-class. Clearly we will have our hands full."