The highlight of IES School's win was the brilliant scoring form of Raj Badi who top scored with eight goals. Raj's teammates Samarth Kadam contributed four goals and Prince Yadav and Sai Pednekar, both chipped in with three goals each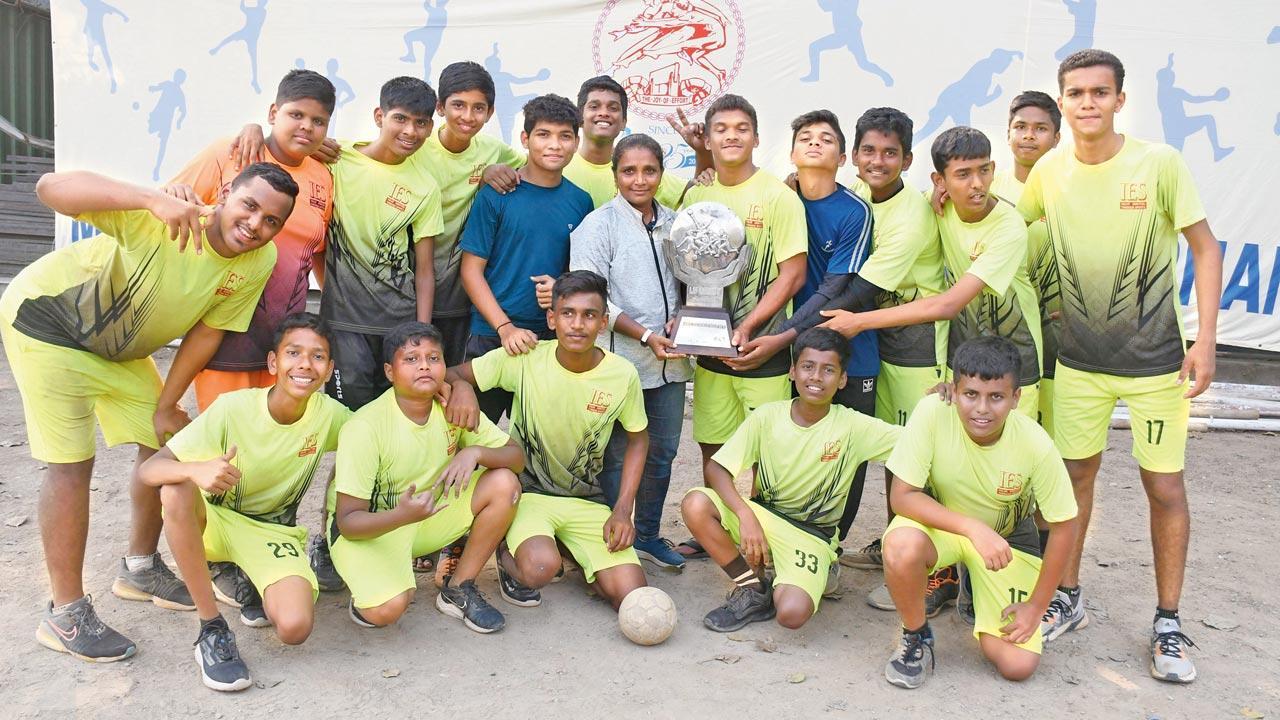 The victorious IES Charkop boys at Azad Maidan. Pics/Ashish Raje
IES School (Charkop) and Gokuldham High School (Goregaon) won the boys under-16 and boys under-14 titles respectively in the MSSA inter-school handball tournament at Azad Maidan last Friday. The Charkop schoolboys were in great form and showed excellent understanding and coordination and charged to an authoritative 18-12 victory against St Joseph's High School (Wadala) in the under-16 final.
Raj shines for IES
ADVERTISEMENT
The highlight of IES School's win was the brilliant scoring form of Raj Badi who top scored with eight goals. Raj's teammates Samarth Kadam contributed four goals and Prince Yadav and Sai Pednekar, both chipped in with three goals each. IES goalkeeper Meghraj Tendulkar also made his presence felt as he made timely saves to deny the St Joseph attackers from scoring too many goals and putting up a fight.
The reigning champions St Joseph's tried their best to counter the opposition, but found the going tough and had to settle for the second best. For St Joseph Aaron Serrao and Kunal Chonkar scored four and three goals respectively, while Shardul Mandave and Nathan Barretto, both struck two each and Vishwesh Deahmukh got one goal.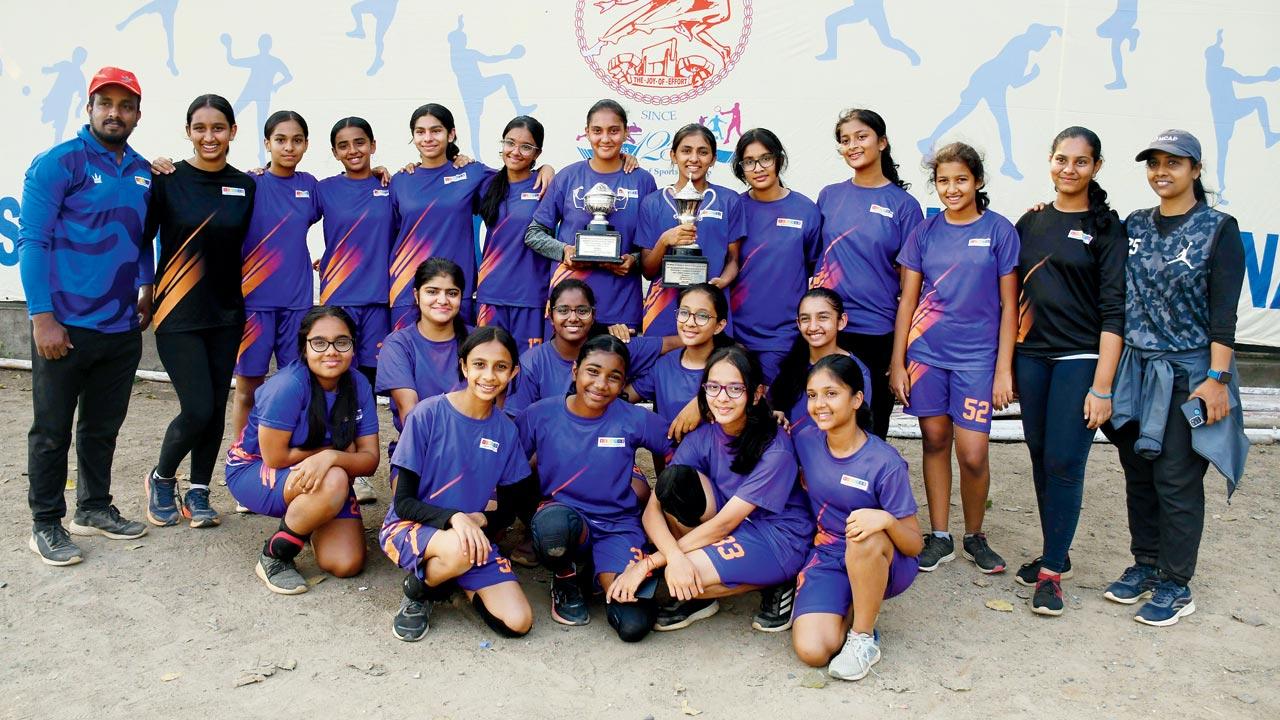 MSSA's U-16 girls handball champions Vibgyor High
Gokuldham boys win U-14
Earlier, the Gokuldham lads also showed excellent teamwork as they combined perfectly to gain complete control over their opponents Pawar Public School (Kandivli) and went on to carve out a comfortable 15-9 victory in the under-14 final. Gokuldham's Rajveer Shah struck eight goals and Neil Vardam produced five strikes, while Divij Anchan added two to round-off the winning margin. For the Kandivli school Yashraj Bafna, Daksh Desai and Pruthviraj Adhav scored three goals each.
Also read: St Stanislaus and Carmel of St Joseph 'B' are MSSA u-16 hockey champions
Vibgyor girls victorious
Meanwhile, Vibgyor High (Goregaon) came out trumps against Auxilium Convent High School (Wadala) in both the girls' under-16 and girls' under-14 finals. In the under-16 final, Vibgyor defeated Auxilium 5-3 and had overcome the Wadala girls 4-3 in the under-14 title round.