"This is a decision that was made with the heart, because my family is also passionate about the team," the keeper said on Friday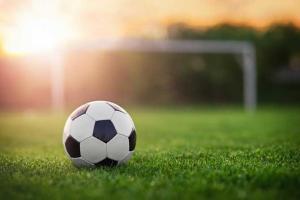 Representational image
Moroccan goalkeeper Munir El Kajoui said during an event at which he was presented as Malaga's newest player that he had always wanted to play for the club. Speaking to reporters, the Moroccan player said he was "very happy with the move," adding that he had "always been fond" of the team because of his close connection to Malaga, reports Efe.
Munir, 29, was born in the Spanish autonomous city of Melilla, which lies on the coast of North Africa and is linked to Malaga by a ferry. "This is a decision that was made with the heart, because my family is also passionate about the team," the keeper said on Friday, who comes to Malaga after four seasons with Numancia.
ADVERTISEMENT
Regarding his objectives for next season, Munir said that he intended to work hard, although he avoided talking about promotion. Malaga was relegated from La Liga at the end of last season after 10 consecutive years in the Spanish top-flight. "Many times, when well-known and experienced teams are relegated, there are huge pressures to reach the first division and they become obsessed," Munir said.
Munir was speaking beside Malaga's manager, Jose Luis Perez Caminero, who said he was still looking for an additional goalkeeper to complete the team.
Catch up on all the latest sports news and updates here. Also download the new mid-day Android and iOS apps to get latest updates
This story has been sourced from a third party syndicated feed, agencies. Except for the change in headline, the story has been provided "AS-IS," "AS AVAILABLE, without any verification or editing from our side. Mid-day accepts no responsibility or liability for its dependability, trustworthiness, reliability and data of the text. Mid-day management/mid-day.com reserves the sole right to alter, delete or remove (without notice) the content in its absolute discretion for any reason whatsoever