For Pooja Ladha Surti, also Sriram Raghavan's 'man Friday', the key to a great movie is to observe everything, and forget nothing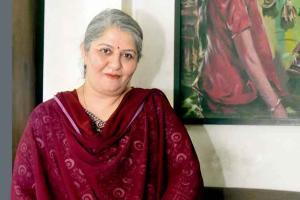 Pooja Ladha Surti. Pic/Saameer Markande
In the first scene of Andhadhun, a cat is seen running, keeping in line with the music being played in the background. Now, the cat doesn't know what it's doing, but because Pooja has edited the scene in a certain way, it feels like the cat is reacting to the music. She has turned the cat into a performer," says the film's director Sriram Raghavan of Pooja Ladha Surti.
"She also has great patience and a memory that's unbeatable. She will say later 'that expression from that scene was so good', and you are [left] amazed." No wonder then that Raghavan calls Surti, a writer and editor, his 'man Friday' and has now been working with her since his debut, the 2004 film Ek Hasina Thi.
ADVERTISEMENT
Surti, whose collaboration with Raghavan, as a writer and editor, has been the most extensive with movies like Andhadhun (one of the year's biggest hits, which centres around a blind man, portrayed by Ayushmann Khurrana, who gets stuck in the middle of a murder scene), Johnny Gaddaar (2007) and Badlapur (2015), has also worked on movies like Phobia (2016) and Agent Vinod (2012).
As we soon find out, Surti is known for her keen eye, and the layers she brings to the movie, whether it's through her writing or editing. Her work usually starts with co-writing, then watching, observing as the movie is shot, and translating those perceptions into delivering an edit that, as Phobia director Pavan Kripalani put it, "makes even the worst scene, good, always keeping the story first."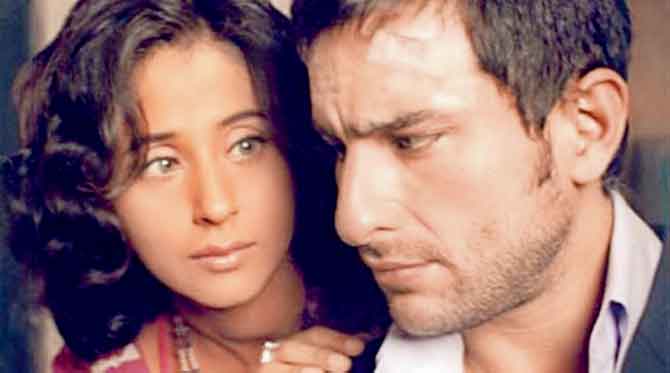 A still from the movie, Ek Hasina thi
But, for Surti, writing movies, and editing them, happened just by being at the right place at the right time, and noticing the right things. The 47-year-old, who was born in Jamnagar, in Gujarat, but grew up in Mumbai after her family shifted to tend to her ailing grandfather, knew from the beginning that movies were her first love.
In 1975, she saw Sholay, her first movie at a cinema hall, but it was a while before she abandoned her hopes to be an airhostess (because she wanted to travel), for a career in the media. "I read a lot of books and watched a lot of movies as I studied at St Xavier's [Dhobi Talao], and then joined a TV channel, and life changed when I met Ram Gopal Varma to interview him for the channel."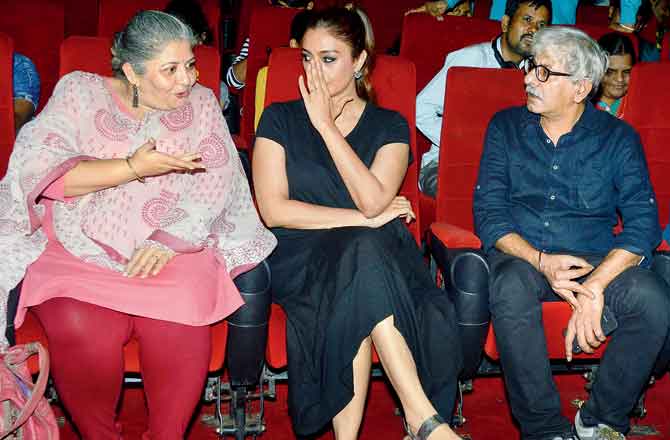 Pooja with Tabu, who starred in Andhadhun, and Sriram Raghavan
He asked her if she would write with him, and if she had any ideas of a film with a woman hero, and as luck would have it, she did. The avid reader of many a James Hadley Chase, gave him the first draft of Ek Hasina Thi (a movie about a woman conned by her lover and how she then turns the tables on him), and it was then that he brought in Raghavan.
"RGV and Urmila [Matondkar, who starred in the movie], liked it, but Sriram said 'let's start at the beginning' and asked questions like 'what is she feeling now?'. What Sriram and I do is we talk a lot, almost distilling the idea threadbare, which is what we did with Ek Hasina... Then the editor of the movie fell sick, so I decided to step in, despite having no prior experience. I enjoyed it, so when Johnny happened, I asked Sriram right at the beginning if I could edit it."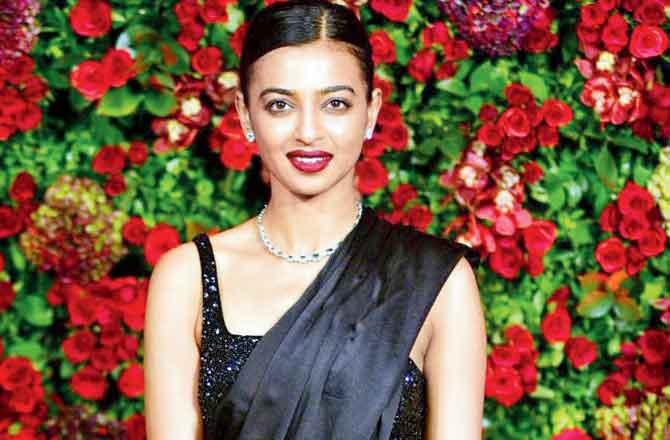 Radhika Apte
Raghavan tells us, "I had been ribbing her all of Ek Hasina... saying 'you should be an editor', so when she asked, I said ok, it's a small movie, let's try this. What works with Pooja is how well she connects with the material. She is usually there for the whole length of the shoot, and even has great sense of music and sound. So, in the end when she edits, she can just bring it all together that much better."
Surti knows that watching the shoot and taking it all in is the most important part of it all. "Sometimes an actor may think a shot is great, but it just doesn't fit. Sometimes I start from scene 17, because I know that that scene will change the pace," says Surti, who counts Aandhi ("not a thriller"), Mad Max-Fury Road, Shutter Island, Munich, Pulp Fiction, Parinda and Satya as some of her favourite films. For Kripalani, who Surti worked on Phobia with, she is the backbone of it all.
The movie, which starred Radhika Apte in the lead, was about a woman suffering from agoraphobia after being molested. "What I didn't have was the maturity to add layers to the characters. But Pooja knows how to do that. She didn't make the women, good and the men, bad. She knows everyone is grey, and that's because she is extremely perceptive and writes characters that are real," he says.
Apte, who has acted in many of Surti's projects, agrees with Kripalani. "Pooja can find balance in character, without judgment. There are many things I can't see as an actor, but she makes me see them, and then makes me take that risk. She takes risks all the time, and is so inspiring for me. I don't think any movie would have turned out the way it had to if she wasn't on set every day. She is part of all decision-making processes and improvisations at every single level."
For now, the PD James lover is writing a web series and working on two more film ideas with Raghavan. Her free time, she spends time with her husband and 11-year-old son and tries to have a life outside the film world.
"It's a great thing to do what you love, though I definitely want to make more money. But then, I guess, I need to work more!" she laughs. Ask her what she prefers, editing or writing, and she chuckles, "Editing puts a smile on my face, and writing drives me crazy. At this point, I am just happy the movies have done well, and it's making me feel all warm and fuzzy.
Catch up on all the latest Mumbai news, crime news, current affairs, and also a complete guide on Mumbai from food to things to do and events across the city here. Also download the new mid-day Android and iOS apps to get latest updates
"Exciting news! Mid-day is now on WhatsApp Channels

Subscribe today by clicking the link and stay updated with the latest news!"
Click here!