A Brazillian ad man's obsession with Bollywood has led to a first-of-its kind filmy card game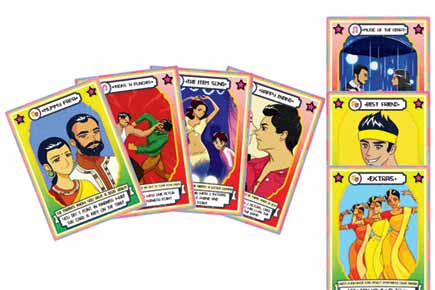 For somebody who comes from Brazil, which is not the first place one would imagine to have anything to do with Bollywood, Gustavo Bechtold seems to have a fiercely filmy side to him. Work brought this advertising planner to Mumbai in 2011, and Desi Boyz at Bandra's Galaxy theatre marked his initiation into Bollywood. Not only did he go back to the theatre twice to watch the same film, he began collecting every Hindi film DVD he could get his hands on. Today, his passion has culminated into a first-of-its-kind Bollywood card game, titled The Bollywood Game, which he has designed along with two friends, Eduardo Longo from Canada and Alexandre Grilo, from Brazil. Incidentally, the three met in Mumbai and bonded over their love for all things Bollywood.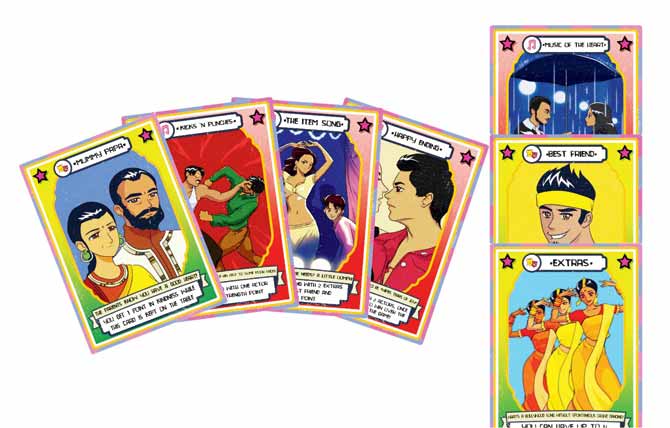 ADVERTISEMENT
Bechtold, who was introduced to and eventually got addicted to a board game called Zombicide in 2014, wanted to do something similar with Bollywood films. In this game, each player is an aspiring hero/heroine competing for their own happy ending. But, to do that they must fight typically filmy situations, like facing those with a "vamp" card or a "friends not forever card" or a "crime lord" card. There is a section of song based cards as well, which includes cards for item songs, DJ remix, "Hum Tum & Friends song" and so on. They have also developed an expansion deck of cards dedicated to the horror genre in Bollywood. There are elements in it like "Possession" that allows you to look at others' card, the "Tilak" that protects you and the accidental hero and the lady in danger. What's more, there's an "Intermission card" too.
"We tested the game for 18 months across India, US and Brazil. We have kept the gameplay simple, yet addictive. The idea is to get even non-Bollywood players hooked," Bechtold says in an email interview from Brazil. It's interesting how an analog game such as this was largely conceived online. "By the time we got down to making the game, the three of us were in different countries. In fact, the first prototype of the game was developed over WhatsApp and Messenger chats. In the later stages, we had help from Mumbai-based copywriter Kanwardeep Sodhi to get the Bollywood and Hinglish lingo right. If you notice, the font of the game is inspired by the original Don poster from 1978, and that's thanks to Shelby Criswell, our designer in the US," he says.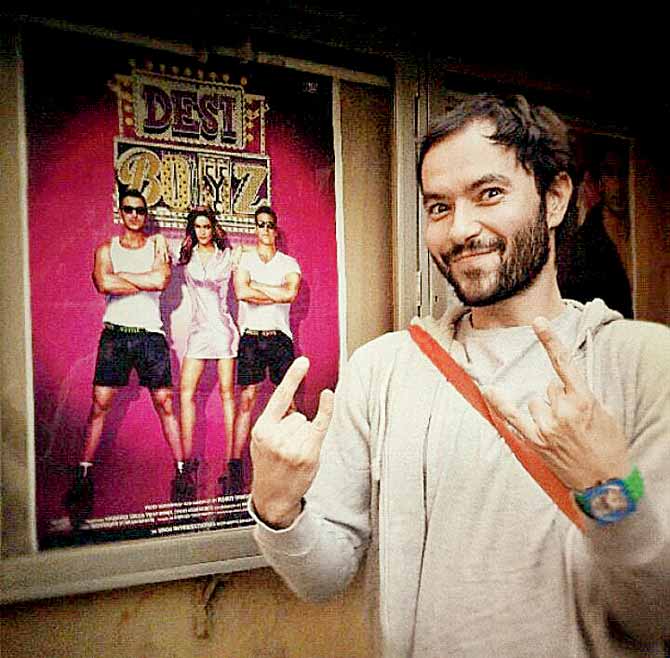 The next step, Bechtold says, is to connect with giant production houses and studios like Eros, Red Chillies, Dharma, YRF and so on to make film specific games. "We also want to create special editions themed on Sholay, Dhoom and Singham. We'd like to create regional versions too, like The Tollywood Game and The Kollywood Game."
Putting aside the fact that he's "obsessed with Bollywood", Bechtold explains why he feels that a game like this makes good business sense. "The potential for modern table-top gaming is huge around the world, and largely nascent in India, where people only have access to the imported stuff, that are mostly unaffordable. And, therefore, not massy. According to our research, there's a potential US$260 million market for table top gaming in India. In 2016, Bollywood's industry revenue was US$4.5 billion, from which 75 per cent was from ticket sales. That leaves enough room for ancillary products such as our game to enter the market. Our game is priced at '700, which I think is a sweet price point."