Director Ravi Jadhav wants to rid nude artist models from stigma, but finds popular perception challenging his idea even before he has had his say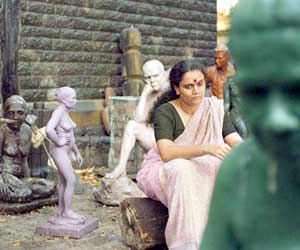 When Ravi Jadhav was pursuing a degree in applied arts at the Sir JJ School of Arts back in the 1990s, he was curious about one particular classroom on campus. The board outside read: Nude. Do not enter. "It was a classified section, one that could be accessed only by third to fifth year students of fine arts. "Besides the professor, and the models of course, no one was allowed inside," recalls Jadhav. Outside the classroom, the models were like anyone else, chatting with students in the canteen over chai. "I wondered what made them choose to model nude before art students. What did they tell those back home?"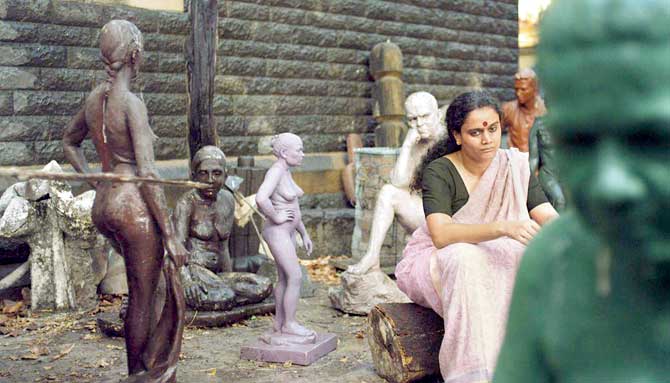 ADVERTISEMENT
The question has found expression in his latest film, Nude, which has been hitting headlines following its abrupt ouster from the ongoing International Film Festival of India, in Goa, despite a jury clearance. Jadhav, a five-time National Award winning director, however, maintains that controversy is the last thing he was seeking.
It took Jadhav several trips to his alma mater starting in 2014 to get started on his  research. "The models, both male and female, had never faced the camera for fear of being outed before their  families. They have casual conversations with you, but seldom open up about their personal lives. It took me a while, but, I got some interesting answers which later developed into the script," says Jadhav.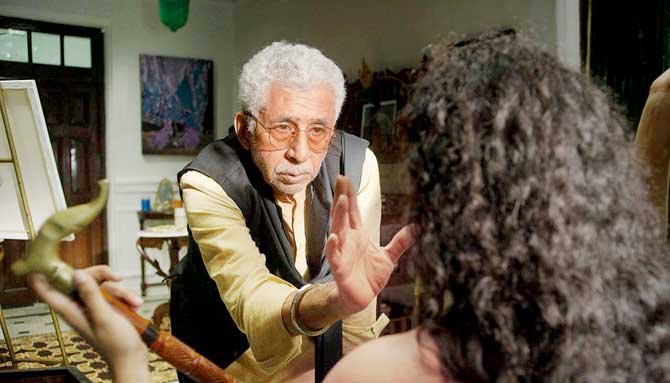 Naseeruddin Shah
The story follows a model who wants her son to find out, in the right manner, what she does for a living. The point being, there is shame in society surrounding what she does, because of lack of education. "Male and female models exist in equal numbers, and the shame is the same for both genders. They tell their families that they are employed as peons or housekeeping staff in government offices and colleges. They lead a life of secrecy. It is only for the students that they earn respect. Most of them called the models akka, tai or didi."
Kalyanee Mulay plays the protagonist in the film, whose drama clips Jadhav found on social media. "She's from NSD. I thought she was an outstanding actress, and also bore some resemblance to one of the models I had spoken to. It was a challenging role for her, but she was confident," says the director. The film has also fulfilled Jadhav's long time wish to work with Naseeruddin Shah. "He appears in the most important scene that explains the philosophy of the film. He plays an art professor and I needed a powerful actor like him for the part. Naseer bhai is, of course, an encyclopedia [on acting]. He told me that I was making a bold move with the film, but that, I had his support," says Jadhav. The cast also includes art students, painters and professors from JJ.
He points out that nude modelling is gradually dying.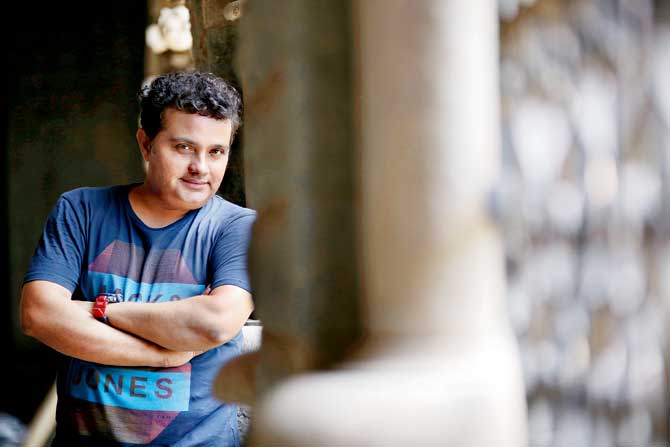 Ravi Jadhav
"Most colleges have stopped the practice. Studying the human anatomy is a vital part of the syllabus, and nude sessions are about mastering skin tone, play of light and shadow. The students see the models with respect and nothing else. They are a tool for education. If society looked at them through the eyes of an art student, we'd be living in a different world. This thought is at the centre of my film."
It's ironic then, that his film is already in trouble. "Around the world, it's [nude] an academic term - nude sculpture, nude photography, nude paintings. Nobody has seen the film, but they will harbour all kinds of ideas about it. This [mentality] is exactly what my film questions."
"Exciting news! Mid-day is now on WhatsApp Channels

Subscribe today by clicking the link and stay updated with the latest news!"
Click here!