At this Zine Bazaar, explore striking designs and thoughtful content from India's burgeoning independent art scene
Mirror Mirror is about how we perceive our identity
It all started at Gaysi. For the past five years, the online platform for queer desi gays, has been self-publishing zines. Ever since, their pool of content developed by independent writers, artists and publishers has just gone up. That's why the idea of holding a zine bazaar took shape. With more than 50 artist exhibitors showing quirky merchandise and original prints, and an insightful schedule of workshops and talks, it's the perfect place to collaborate with creative souls. Sakshi, Founder of the Gaysi Family, says, "Often when people don't have a voice to follow and guide them — they become their own story. It's inspiring to see people creating their own voice and we're glad to provide them this platform."
We picked four interesting exhibitors you must check out at the Zine Bazaar.
ADVERTISEMENT
Sudeepti Tucker, Mirror Mirror Zine
An independent New Delhi-based illustrator, Sudeepti Tucker, believes, "Graphic design can sustain me but illustration is what I live for." At her terrace studio, you'll find both plants and paintings of colourful, luscious women, unapologetic and proud, buzzing with quiet strength. "I hope to explore ideas of femininity and expression while also opening up dialogues about roots, identity and image," she adds.
Her zine, The Mirror Mirror, is an insight on, "how little it takes to shake our perception of ourselves. This zine explores the conundrums we find ourselves in every time we're faced with a mirror — a light-hearted take on how what we perceive as our identity has little to do with what is visible and everything to do with what isn't," explains Tucker.
Lungshai Leisan
Lost in Translation / Eggs /Post-Colonialism: In the corner of India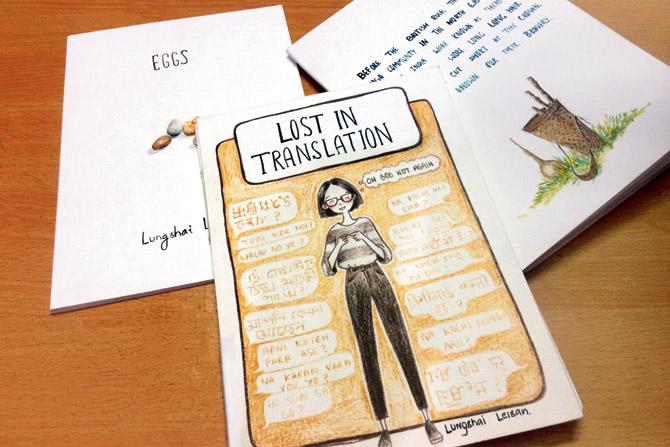 Leisan's zines are about her roots and dealing with them
Lungshai Leisan started these zines to express her feeling and experiences. Lost in Translation is about her struggling with people considering her an outsider for not speaking the same language. "I faced this struggle like anyone who speaks only one dialect — so much confusion, so many different answers," says Leisan.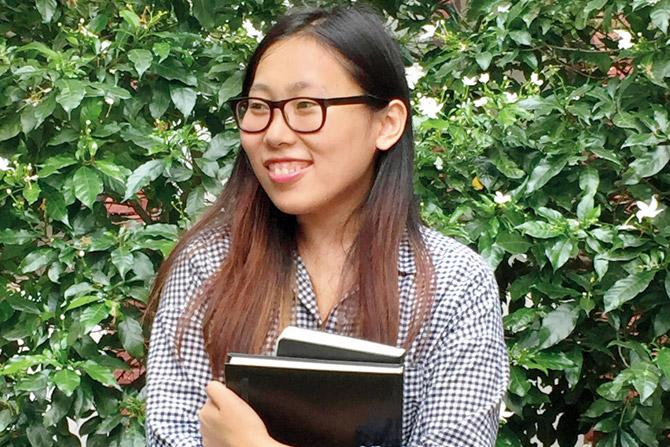 Lungsai Leisan
Eggs stems from her perception as a child that girls are fragile, who, once broken can never be healed, and that's why they always need to be on their guard. "This thought held me back from venturing out of my comfort zone, taking the extra step in discovering myself. Every child should be taught that very individual should be valued and favoured equally," says Leisan. Post-colonialism is about her tribe, the Tangkhul Nagas. "Of how we were before and how we've evolved. I made this zine to show my identity. I try to put myself in it to be as original as it can be," says Leisan.
Bansri Thakkar
Silence of the Cramps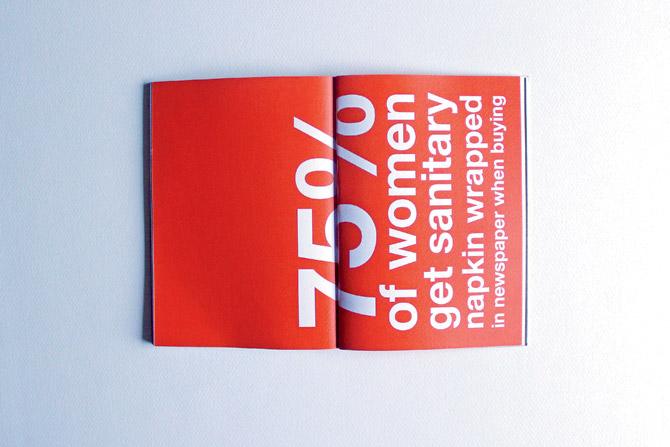 Silence of the Cramps tries to normalise menstruation
A graphic designer by profession, Bansri Thakkar created Silence of the Cramps as a fun, light-hearted take on menstruation and the silence that revolves around it in an attempt to normalise and distigmatise menstruation and instead start a healthy conversation about it.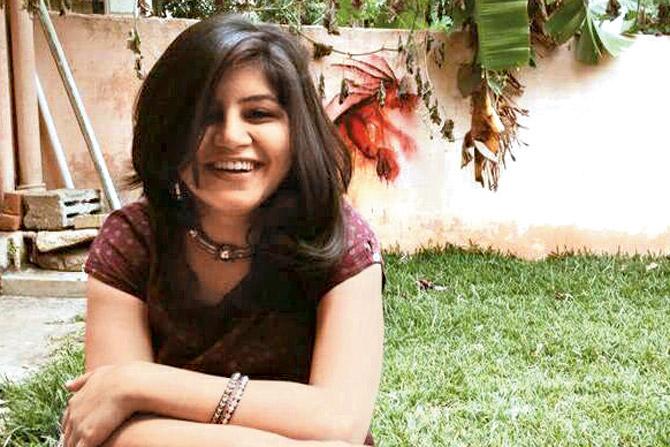 Bansri Thakkar
It works in three parts — Part one talks about the Taught Silence, the second is about Hiding the paraphernalia involved in a woman's period and third is how menstruation is depicted in media and advertisements. "I started this zine as part of a college project about sexual health for adolescent girls in rural areas, which led me to think about the urban set-up I an part of, and what experiences I have on a daily basis," says Thakkar.
Harmeet Rahal
Bodies (Punter vol. 1) and Lore (Punter vol. 2)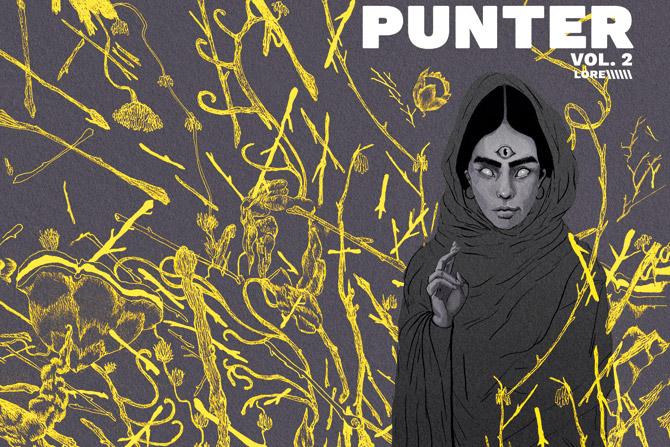 Punter deals with issues of gender, intimacy, loss and violence
Mumbai-based graphic designer-illustrator, Harmeet Rahal, has collaborated with writer Tanvi Kanchan and sculptor Sahej Rahal on his zines.
"We started Punter as a project to see what we could make if we brought our diverging practices and unique experiences together. Zines as a medium are perfect for this combination of narrative and visuals. We were also excited by the possibilities of using text and storytelling devices, to give new meaning to the visuals, rather than creating a literal narrative," says Rahal.

Harmeet Rahal
Bodies (Punter vol. 1) is about how the human experience is closely linked to the human body. It deals with the themes of identity, gender, intimacy, loss and violence, to see how these fragments construct a whole. On the other hand, Lore (Punter vol. 2) is a mythological collage of the past and the present.
"Within its pages, you will find strange beasts unwinding among absurd parables of unknown lands that curiously begin to resemble the city of Bombay," adds Rahal.
Catch up on all the latest Crime, National, International and Hatke news here. Also download the new mid-day Android and iOS apps to get latest updates
"Exciting news! Mid-day is now on WhatsApp Channels

Subscribe today by clicking the link and stay updated with the latest news!"
Click here!