Contact tracking which helped the city battle waves 1 and 2 may not hold water against a highly transmissible variant, feel experts. Should the 4 Ts—Tracing, Tracking, Testing, Treatment—be replaced by the 3Ms?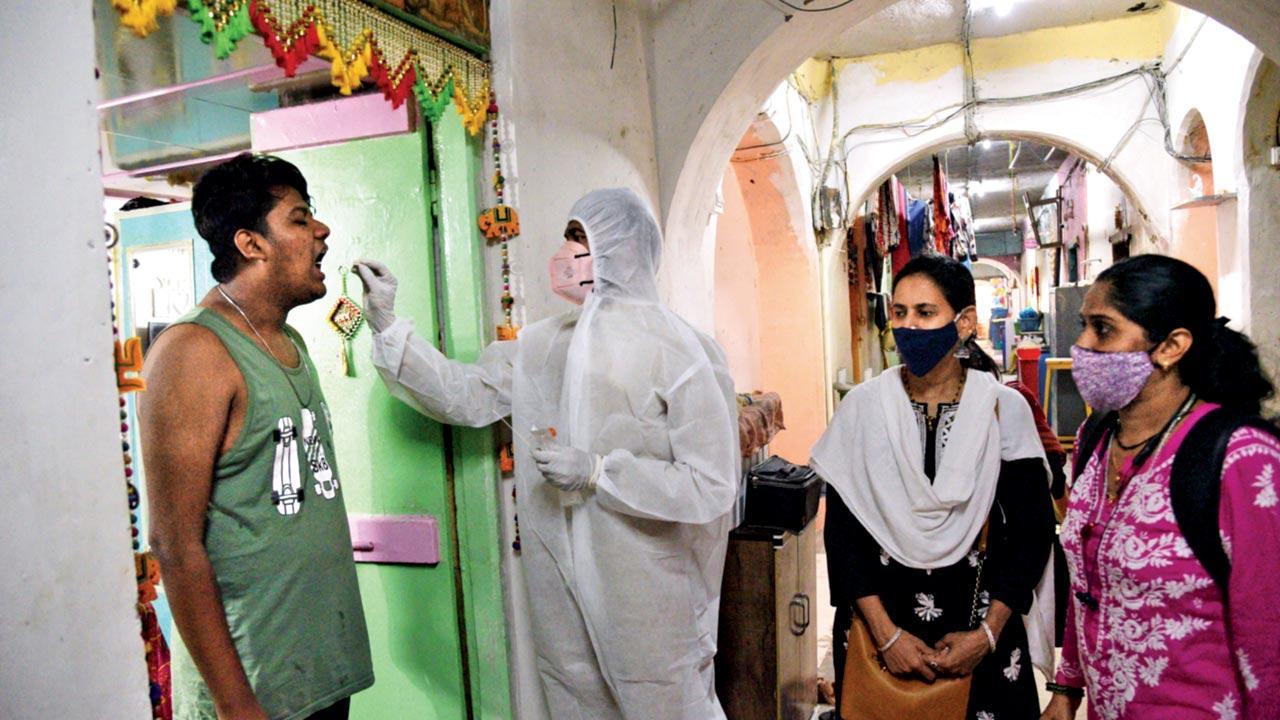 Arman Pathan, Meghna Dolkar, Jyotasana Bhate and Naznin Kazi all community health visitors conduct a testing exercise at a positive patient's contact in Dongi. Pics/Pradeep Dhivar
When Mumbai joined the fight to contain the COVID-19 pandemic in 2020, the Brihanmumbai Municipal Corporation (BMC) adopted a four-pronged strategy—Tracing, Tracking, Testing and Treating—to keep the rising numbers in check. The model, which was behind the success of Mission Dharavi, was even lauded by WHO Director-General Tedros Adhanom Ghebreyesus. Two years on, a lot has changed. With city COVID-19 cases spiralling in the last three weeks—from 809 cases on December 27, 2021 to 13,702 cases by January 13—"tracing" has become a Herculean task. World over, overwhelmed health authorities are already giving up on contact tracing. In Germany, for instance, several states, including Baden-Württemberg, Berlin, Hamburg, and Teichert, have completely suspended the search for contacts of infected people, focusing primarily on recording the numerous Coronavirus infections. South Africa, where the highly transmissible Omicron variant was first detected, also stopped contact tracing, claiming that "80 per cent of the population has some immunity by either vaccines or past illness".
With the Indian Council of Medical Research (ICMR) issuing fresh guidelines, stating that only symptomatic patients, and those at high risk, like elders and people with co-morbidities, get tested for COVID-19, experts feel that there is a need to relook at the present "contact tracing" model as well. "It is the most controversial issue right now," says Dr Khusrav Bajan, head emergency and critical care consultant at PD Hinduja Hospital and member of Maharashtra's COVID-19 task force. "The pendulum has been swinging back and forth, from doing it to not, across the world."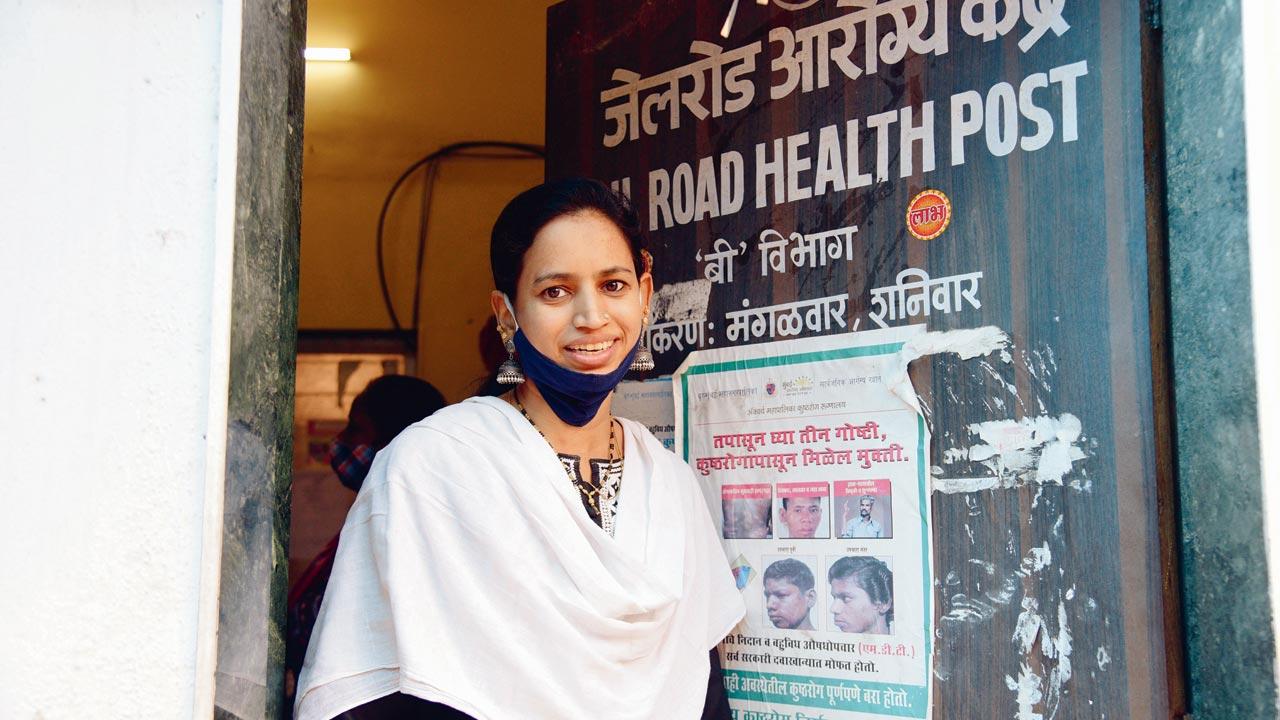 Naznin Kazi, community heath volunteer at B Ward, who is part of the on-ground contact tracing team, says that since people with milder symptoms do not end up testing positive for COVID-19, the staff is unsure about how to proceed in such cases
While the ICMR has relaxed testing rules, hinting that asymptomatic patients needn't be monitored, the BMC is leaving no stone unturned to contact trace. What's working for Mumbai at present is awareness, feels Kiran Dighavkar, assistant municipal commissioner, G North Ward, who was the force behind Mission Dharavi. 
"People are more aware about COVID-19 [as compared to the first two waves] and are wise enough to know when to test. Also, the ones who have been in contact with positive people or have symptoms, are proactively coming forward and letting us know. This has made our job a lot easier," he feels. "Every third person with symptoms is getting tested and so the positive patients are increasing," says Dr Siddhi Koli, Assistant medical officer, Jail Road Health Post, B Ward.
But, contact tracing people, when there's a variant that's as highly transmissible as Omicron, comes with its own set of challenges. According to Dr Bajan, the virus is spreading almost five to seven times faster than previous variants. He says even the R0 or R-naught value, which tells you the average number of people who will contract a contagious disease from one person with that disease, is really high in case of Omicron. While Delta's R0 is estimated to be 5, and that of the previous variant from Wuhan was somewhere between 2 and 3, Omicron's R0, according to estimates by the London School of Hygiene and Tropical Medicine experts, could be as high as 10. "The Omicron variant spreads in five minutes. This means that earlier one person would spread it to 1.5 people, but now one person can infect five to seven people. In such a situation, it's almost impossible to contact trace [as per present guidelines]," says Dr Bajan.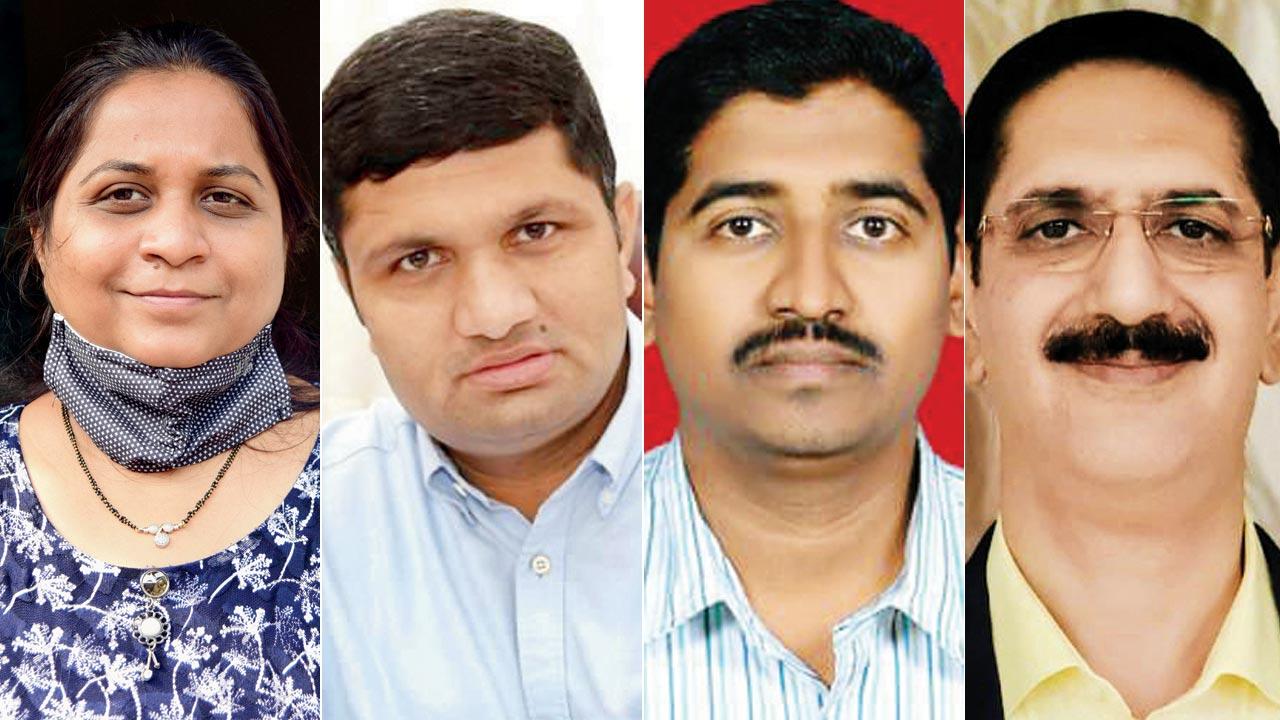 Dr Koli, Kiran Dighavkar, Dr Sandeep Gaikward and Dr Khusrav Bajan
As per the National Centre for Disease Control's guidelines, anyone exposed to a symptomatic COVID-19 case, from two days before to 14 days after the onset of symptoms, needs to be tested. The duration (>15 minutes), the proximity (<1 metre) and the nature (use of appropriate PPE), etc. of exposure are important considerations in contact tracing.     
He feels that the health staff should adopt the 3Ms approach, which is masking, minimum distance to be maintained and must vaccinate all. This can be complemented with the previous 4T strategy to avoid putting strain on the existing resources. 
Naznin Kazi, community heath volunteer at B Ward, who is part of the on-ground contact tracing team feels that the more contagious Omicron has turned everything on its head. "People with milder symptoms do not end up testing positive for COVID-19, so we don't know whether to contact trace such patients." According to Dr Sandeep Gaikwad, medical officer of health, B ward, vaccination has played a huge role in more and more people being asymptomatic, when compared to the first two waves.
Dr Koli admits that though it's difficult to trace in such an environment, some measures can prove effective in fighting the pandemic. Dr Gaikwad says that in B Ward, Assistant Commissioner Dhanaji Herlekar has made arrangements for adequate testing and vaccination. Irresponsible symptomatic patients can throw a spanner in the works. "We have had cases of COVID positive patients not parting with the right information. Some even give us incomplete addresses." Dr Koli says that this leads to crucial time and man hours of the contact tracing team being compromised. When in such a situation, the team usually calls up the testing lab to get the address. "This is also known as elastic search, but it makes our jobs tedious."
According to Dighavkar, contact tracing in slum pockets like Dharavi can get difficult because around 80 per cent of the community uses shared toilets. To tackle this, the solid waste management team cleans these shared toilets at least four to five times a day.
Many countries like Germany, Singapore, Australia, Israel, South Korea and China are currently using technology to help contact trace. For instance, China has an app that gives phone signals to everyone, when near a positive patient; they then receive a text to report to the authorities and get themselves tested.  This, according to Dr Koli, is not feasible in Mumbai, as it is one of the most densely populated cities in the world (approximately 73,000 per square mile).
Dr Bajan thinks that to outwit and win over the Omicron surge, "we must stay ahead with proper science and newer evolving strategies."