Historian Rana Safvi's new book delves into the legend of the gold-giving Sufi saint and his disciples who made Deccan their garden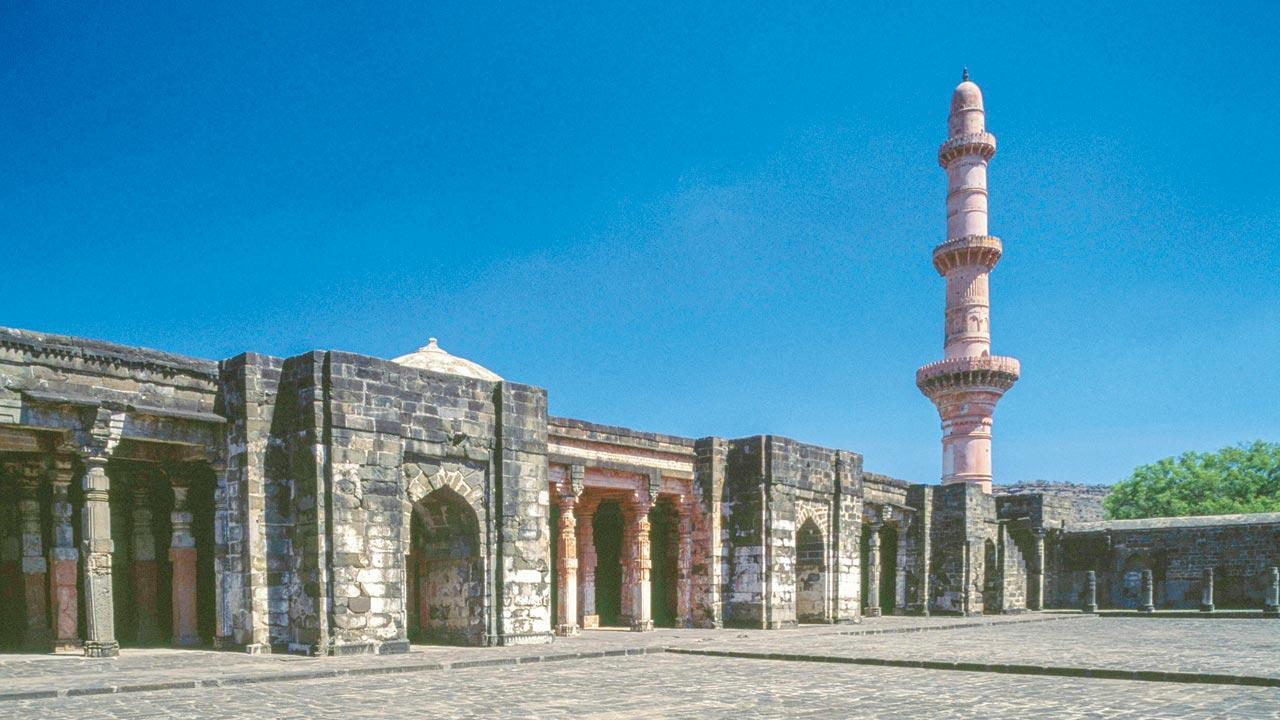 When Tughlaq ordered that his capital shift from Delhi to Daulatabad
While Delhi is known as the threshold of 22 saints, Khuldabad near Aurangabad in Maharashtra is known as the garden of saints. The relative peace offered by Delhi in the Sultanate period attracted the secular and religious people of Central Asia, which was being ravaged by the Mongols. They were welcomed by Sultan Iltutmish, who was a Sufi himself, and by subsequent rulers. Many believers attribute the safety of Delhi to the blessings of Hazrat Nizamuddin Auliya. Sultan Muhammad bin Tughlaq was a disciple of the saint and is said to have been one of his pallbearers.
When Sultan Muhammad bin Tughluq ordered, in 1327, that his capital be shifted from Delhi to Deogir, which he renamed Daulatabad, he instructed the elites, nobles, officers, common men, and even the saints to shift with him. The Sufi saints—1,400 of them—decided to settle in an area near Daulatabad. The shrines of these saints dot the area, which is why the place was initially called Rauza (garden/shrine). After Aurangzeb's burial, it was renamed Khuldabad, after his posthumous title khuld-makani (he who resides in paradise). Famous saints such as Shah Raja Qattal, Sheikh Burhanuddin Garib, Sheikh Muntajibuddin and Sheikh Zainuddin Shirazi are buried there.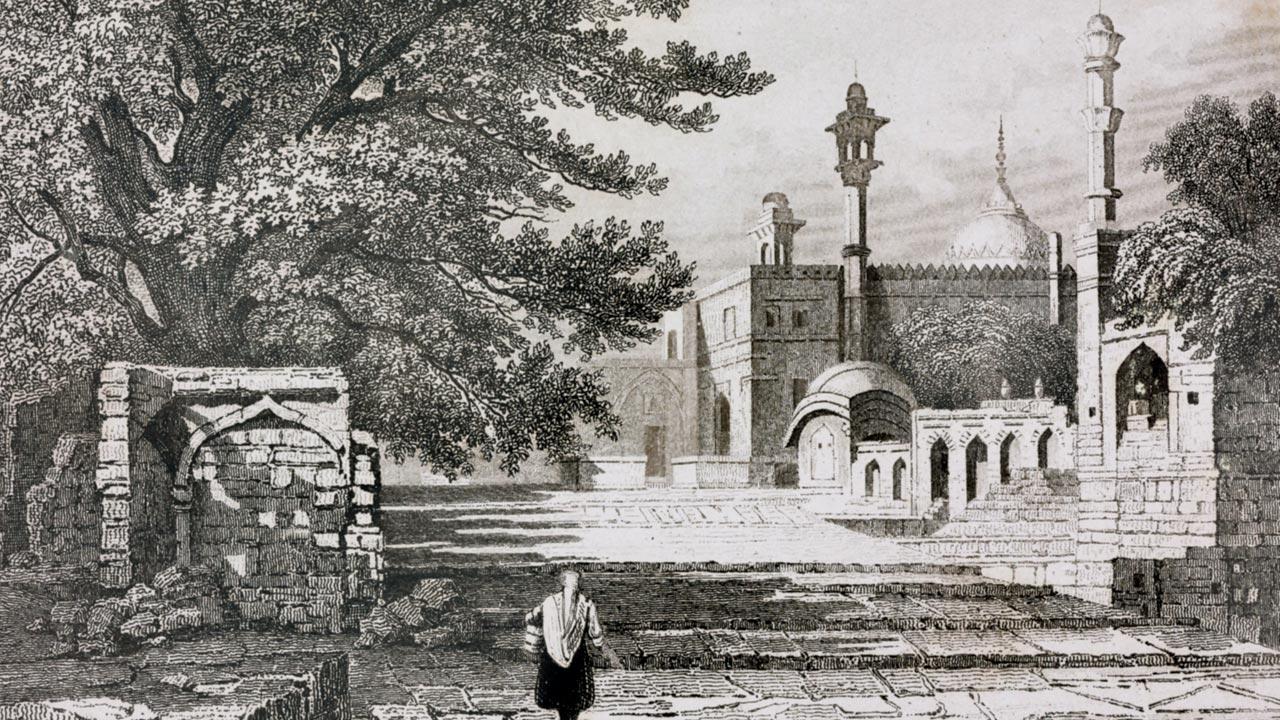 Elites, nobles, officers, commoners and saints shifted with him. The tomb of Aurangzeb is in the courtyard of Sufi saint Saiyed Zainuddin Shirazi's shrine in Khuldabad, Maharashtra, as seen in this engraving by Lemaitre from Inde, by Dubois De Jancigny and Xavier Raymond, L'Univers pittoresque, published by Firmin Didot Freres, Paris, 1845. Pics/Getty Images
This led to the spread of the Sufism, especially with the Chishti silsilah growing its reach in the Deccan. Today, Khuldabad is just a dusty town visited by very few people, but once upon a time it was a thriving centre of spirituality. So important was the place, Aurangzeb willed that he be buried in the compound of Saiyed Zainuddin Shirazi in an open and simple grave.
Khuldabad is perhaps the most fascinating place for anyone who wants to spend time meditating and praying, though outside Sufi circles it is more well-known as the resting place of Aurangzeb. One experiences an immense sense of peace in Khuldabad, which perhaps also has something to do with the fact that it is not crowded by tourists or casual visitors and only supplicants and devotees visit it.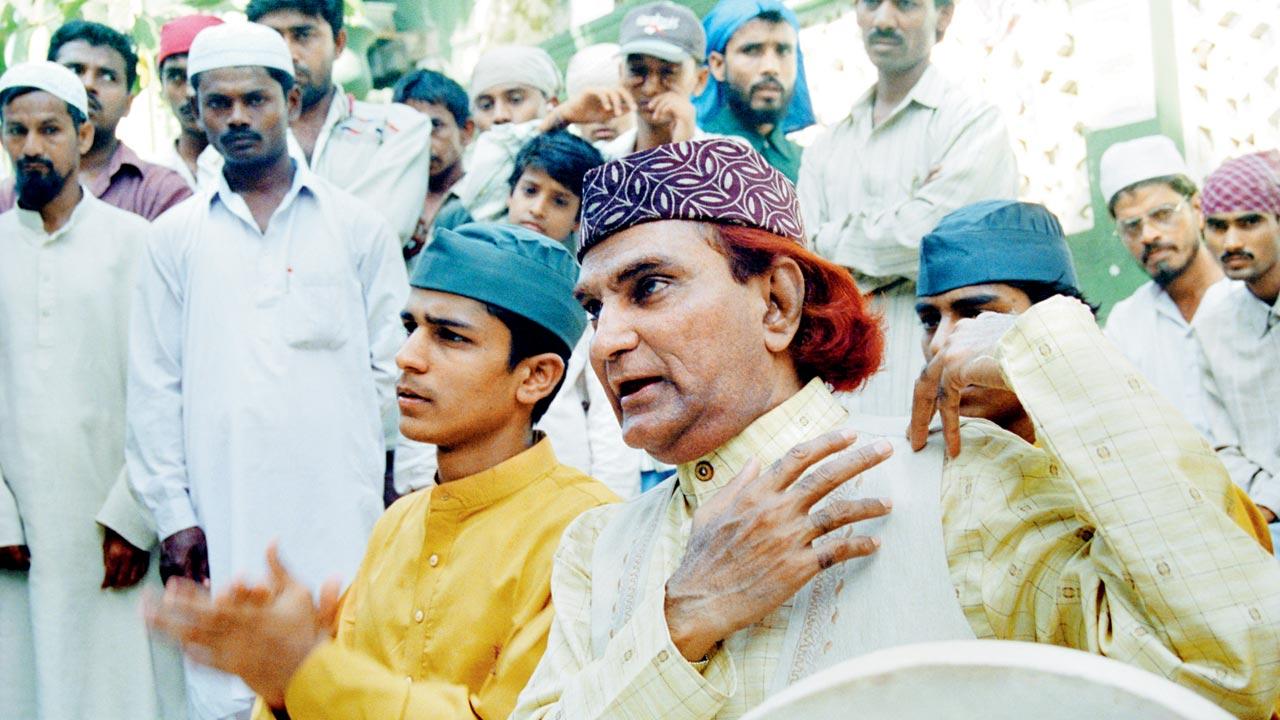 Qawwali singers at the annual 10-day celebration to mark the death anniversary of Islamic scholar and Sufi Baba Maqdoom Ali At Maqdoom at Mahim dargah in Mumbai. Pics/Getty Images
While, originally, Aurangzeb's grave built in the courtyard of Saiyed Zainuddin Shirazi's shrine was a simple one made of mud, in accordance with his wishes, the Indian National Trust for Art and Cultural Heritage (INTACH) and United Nations Development Programme (UNDP) board at the entrance states that the former British viceroy of India, Lord Curzon, decorated it with marble. As per oral history, however, Lord Curzon requested the Nizam of Hyderabad, under whose governance Aurangabad fell, to construct a marble railing around the grave in 1911. Later, a headstone with his name and titles was also placed there. Aurangzeb's son Muhammad Azam Shah and his wife have an even more elaborate enclosure in the dargah.
Saiyed Zainuddin Shirazi (1302–1369), a Chishti saint, was the disciple of Sheikh Burhanuddin Garib. He was the 22nd descendant in the Chishti silsilah and this fact is inscribed on a tablet near his shrine. He did not anoint anyone as his successor and the Chishti order passed on to Hazrat Gesu Daraz in Gulbarga.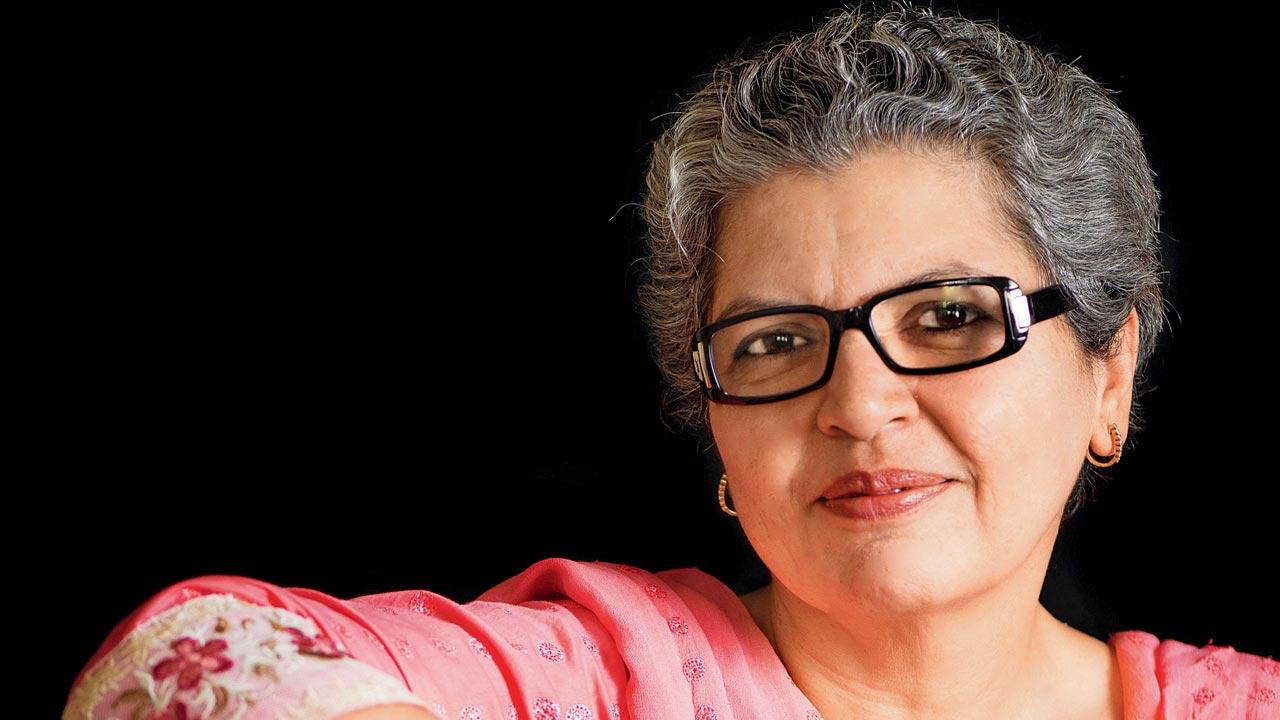 Rana Safvi
The dargah also houses the robes of Prophet Muhammad (Pairhan-e Mubarak Muhammad Mustafa). According to the caretaker of the dargah, they are the same robes that the Prophet wore on Shab-e-Miraj (night of the ascension) and are displayed on 12 Rabi Awwal, the Prophet's birthday.
The saint's adopted daughter Khwan Bibi was also a mystic. She is buried to the right of his shrine in a small enclosure. The dargah of Hazrat Burhanuddin Garib (d. 1337) is situated opposite this complex, and as the khalifa of Hazrat Nizamuddin Auliya sent to the Deccan to propagate Sufism, he has the highest station of all in Khuldabad. His dargah complex is also the resting place of the first, second and third nizams of Hyderabad, along with other family members in separate enclosures.
Before Sheikh Burhanuddin Garib, his brother Sheikh Muntajibuddin (d. 1309) had been given the responsibility of the Deccan by Hazrat Nizamuddin Auliya. Sheikh Muntajibuddin came from Delhi to Daulatabad accompanied by 1,400 disciples. This was probably at the time when Sultan Muhammad bin Tughlaq ordered the transfer of the capital from Delhi to Daulatabad and ordered Sufi saints to move there as well. He came to Daulatabad and rested on a hill where he later made his khanqah in what is present-day Khuldabad.
His dargah is at a little distance away from the main ones on the small hillock. He was given the title of Zar Zari Zar Baksh (giver of gold) and gold is the dominant theme in his dargah. He is also called dulha or bridegroom, a name given to him by Hazrat Nizamuddin for when he left with his disciples behind him on horseback and palanquins, the master smiled and said, 'Muntajibuddin you are looking like a bridegroom today.'
Sheikh Muntajibuddin however, died a bachelor. And there are many legends regarding the origin of his title Zar Zari Baksh, too. One story suggests that once when he wanted his attendant to draw water from a well so he could perform his ablutions, the daughter of a local chief named Sona Bai who was passing by put forth the condition that he could only draw water from the well if the water turned to gold!
In response, the saint gave his handkerchief to the attendant and told him to drop it into the well. When the attendant did so, the water turned into liquid gold. The princess, along with her family, later converted to Islam and became his disciple, even as he came to be associated with the title. Another explanation for the origin of his title is that before setting off on a journey once he expressed his concerns about being able to meet their expenses to Hazrat Nizamuddin Auliya. The master went into meditation and said that gold [coins] for his expenses would appear every night under his prayer rug when he performed his supererogatory prayers. Even if there is no truth in this or other stories, the main thing to note is that people come from far and wide to pray for happiness and prosperity at his shrine.
Reproduced with permission from In Search of the Divine: Living Histories of Sufism in India by Rana Safvi, published by Hachette India